Latin America and the Caribbean
Promoting the use of land-based financing tools to expand the provision of urban infrastructure and social housing and to mitigate informality and poverty in Latin America and the Caribbean
Cities in developing nations—and in Latin America in particular—are living a paradox: widespread poverty persists amidst extraordinary wealth and economic progress. Land is at the heart of both the problem and the solution. Patterns of informal settlement cut off access to infrastructure and jobs for millions of people. Meanwhile, the value of land offers the potential to finance urban development and provide services that mitigate urban poverty.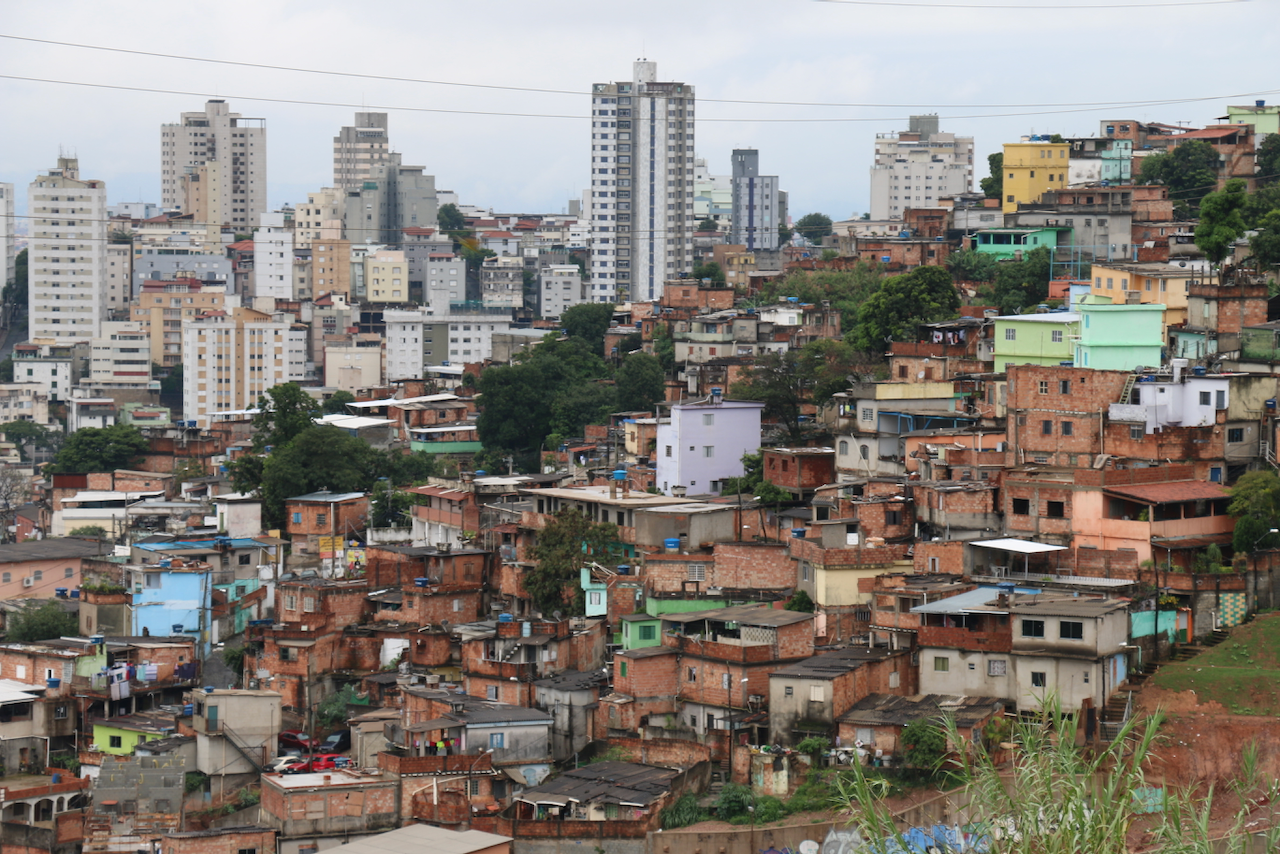 While the paradox persists, some countries and cities in Latin America have taken the lead in designing and implementing innovative land policies and land-based finance tools. Since 1993, the Lincoln Institute has learned from and educated and trained the key decision makers behind these tools (especially land value return) and built an evolving network of scholars, experts, and practitioners in the region to share findings and best practices. 
Reversing the conventional causality—poverty leading to informality—is one of the Lincoln Institute's trademark contributions to the longstanding debate on the causes and mitigation of informal settlements in the region. Our work in Latin America primarily advances two of the Lincoln Institute's goals: (1) Fiscally Healthy Communities and Regions and (2) Functional Land Markets and Reduced Informality by developing education and research on tax systems, climate change, spatial inequality, and land conservation. 
For over 30 years, we have conducted research and offered free courses (online and in-person) in Latin America. The development and growth of these activities support the production and dissemination of relevant land policy findings, tools, and applications as they relate to Latin America and the world. We also maintain a curated list of our most relevant research and publications, organized by topic.
Our professional development courses bring together participants, ranging from high-level urban planning officials to urban planning students, from across Latin America to a single location for week-long intensive courses focused on topics such as informal land markets, large-scale urban projects, and climate change (Note: Due to COVID-19, we have paused in-person programming until further notice). Our instructors use a combination of case studies, visualizations, well-designed games, and other pedagogical tools to illuminate complex land market and land policy concepts. The distance education program, created in 2005, also functions as a pillar of our education offerings in Latin America; we offer between 10 and 25 courses each year.
To receive updates from the Lincoln Institute (in Spanish) regarding new programs and educational offerings in Latin America and the Caribbean, join our mailing list.