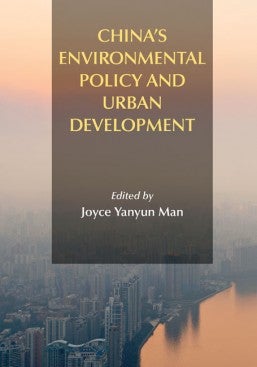 China's Environmental Policy and Urban Development
Lincoln Institute of Land Policy
For more than three decades China has achieved remarkable success in economic development, but its rapid growth has resulted in considerable damage to the natural environment. In 1998, the World Health Organization reported that seven of the ten most polluted cities in the world were in China. Sulfur dioxide and soot produced by coal combustion fall as acid rain on approximately 30 percent of China's land area. Industrial boilers and furnaces consume almost half of China's coal and are the largest sources of urban air pollution. In many cities, the burning of coal for cooking and heating accounts for the rest.
At the same time, since the beginning of economic reform in the late 1970s, the government has paid considerable attention to environmental problems, particularly in terms of regulatory responsibility and enforcement at the local government level. China passed the Environmental Protection Law for trial implementation in 1979, and in 1982 the constitution included important environmental protection provisions. Since then, various laws and policies have been put in place to address China's current and future urban environment. The 2010 World Exposition in Shanghai provided evidence that the Chinese government views its environmental problems as a priority. The green construction of the facilities for the Expo and particularly of the Chinese Pavilion reflected the emphasis the government has placed on protecting and improving the environment through new technologies. In addition, China's "eco cities" have also been recognized worldwide for advances in urban sustainability, such as Tianjin, Shenzhen, and Wuxi.
This volume, based on a May 2010 conference sponsored by the Lincoln Institute of Land Policy, addresses a range of environmental issues and policies in urban China. It brings together the work of leading scholars from various academic disciplines, such as economics, public policy, urban and environmental studies, and international studies. The topics include current environmental policies and regulations; government decentralization and environmental protection; urban development; industrial air pollution and household greenhouse gas emissions; consumption and emissions; and transportation systems.
Table of Contents
Foreword, Gregory K. Ingram
Current Issues in China's Environmental Policy
1. China's Environmental Policy: A Critical Survey
Gregory C. Chow
2. Environmental Policies, Regulations, and Investment in China
Joyce Yanyun Man
3. Government Decentralization, Energy Saving, and Environmental Protection
Zhongxiang Zhang
Urban Development and the Environment
4. Decentralization and the Environment: Industrial Air Pollution in Chinese Cities
Canfei He and Fenghua Pan
5. Income Growth, Urbanization, Changing Lifestyles, and CO2 Emissions in China
Minjun Shi and Yan Wang
6. Passenger Transportation Systems in Large Chinese Cities and Life-Cycle Greenhouse Gas Emissions
Rui Wang
Green Urban Planning
7. The Greenness of China's Cities: Air Pollution and Household Greenhouse Gas Emissions
Matthew E. Kahn
8. Urban Planning: The Road to Low-Carbon Cities in China
Juan Jing and Yun Qian
9. Carbon Footprint in the Least Developed Regions: A Case Study of Guangyuan City
Dabo Guan
Environmental Taxation and Policy Impacts
10. Environment-Related Taxes in China: A Comparative Study
Joyce Yanyun Man and Zheng Yinger
11. The Incidence of Carbon Tax in China
Jing Cao
12. The Effectiveness of Pollution-Control Policies in China
Yao Qi, Shunsuke Managi, and Tetsuya Tsurumi