Land plays a central role in both the financing of infrastructure and the maintenance of basic city services for metropolitan regions throughout the world.
Value capture, also known as value sharing, is a type of land-based financing that begins with the recognition that public investment and government action — a new transit station, for example, or a rezoning — increase property value for private landowners. This increase in value can be measured and collected to support new construction of infrastructure, affordable housing, and other amenities that improve quality of life for all residents. A well-functioning property tax, meanwhile, is the bedrock of municipal fiscal health — a stable, ongoing revenue source that enables the long-term provision of essential services.
The concept of value capture dates back to ancient Rome and has been implemented in Europe, Asia, and Latin America. More recently, Brazil has deployed land-based financing in several cities, and similar programs have been proposed in Australia and the United States. The need is clear for a new approach to financing urban infrastructure, given the growing infrastructure deficit in the United States and the rapid expansion of megacities, primarily in the developing world. The goal of value capture is to improve quality of life for all urban residents worldwide.
The types of land-based financing tools based on the concept of value capture include: public land procurement, property and land-value tax, exactions, betterment contributions, transfers of development rights, land readjustment, charges for building rights, and CEPACs (Certificates of Additional Construction Potential).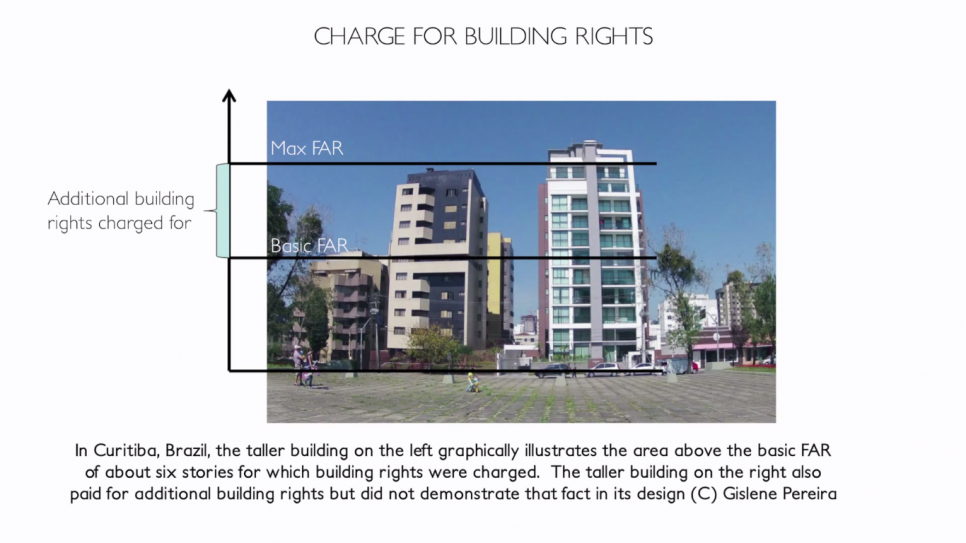 Martim Smolka, Director of the Lincoln Institute of Land Policy's Program on Latin America and the Caribbean, explains how value capture has been implemented in Latin America.
The property tax, a mainstay of local government, is a fair, democratic, stable, and efficient source of local revenue — the basis for the essential social compact in cities around the world. The tax is highly transparent; citizens can clearly see how tax dollars are spent and hold local governments accountable. In the United States, property taxes generate some $472 billion annually in local revenue, a critical source of funding for schools, police and fire protection, and other public services. Worldwide, property tax systems are well established in Europe, Australia, and throughout Latin America, and they are under development in Eastern Europe, Africa, and China.
The Lincoln Institute actively provides technical assistance, information, and analysis on the property tax all over the world — including in Africa, where well-functioning property tax systems create stability in local governments.
In 2007, the Lincoln Institute and the African Tax Institute (ATI) of the University of Pretoria, under the direction of professor Riël Franzsen, established a joint venture to research and analyze property tax systems throughout Africa, in order to help improve tax policy there. The research covers more than 35 countries.