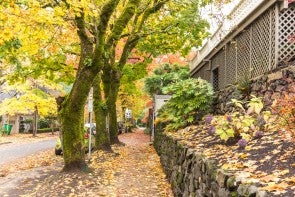 The Eight Deaths of Portland's Residential Infill Project
In 2020, Portland became the largest modern U.S. city to end so-called "single-family zoning," legalizing up to four market-rate homes on almost any residential lot, or up to six homes on almost any lot if at least half were regulated affordable housing.
In a narrative informed by original interviews with 15 people and his own experience as an advocate for the reform over the previous four years, Michael Anderson constructs the first detailed account of how the proposal succeeded. He also offers 10 tips for zoning reformers based on Portland's experience.
Portland's reform would have failed at many different points without careful efforts, both inside and outside city government, to build ideologically diverse messaging, analysis, and political coalitions. The project succeeded after two very different affordability-focused groups found common ground by asking for more than either had originally thought would be politically possible.
---
Photo by zhudifeng/iStock/via Getty Images Plus