Episode 3: Water Meets Land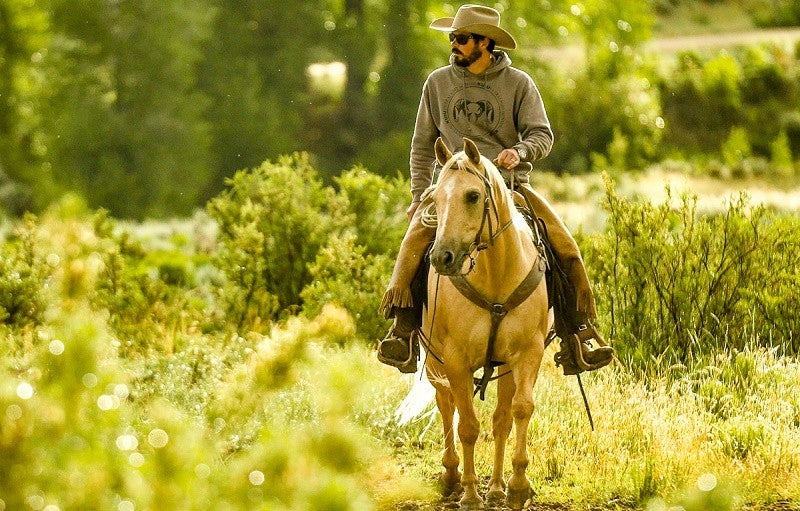 Fifth-generation Colorado rancher Paul Bruchez has long been worried about dwindling water resources from the Colorado River, only from the perspective of what it means for his own land and livestock. But then he teamed up with environmental and recreation groups, and found common cause—particularly with the sportsmen from Trout Unlimited.
Convincing others about the virtues of such an alliance was another matter. One neighboring rancher half-joked that he was so sick of hearing about Trout Unlimited, if Bruchez said it again he'd run him off his land.
"I think he was just feeling a little beat up," Bruchez recalls in Episode 3 of the Land Matters podcast, recorded at the 2019 Lincoln Institute Journalists Forum held this spring in Phoenix. Ranchers and farmers can feel defensive because they are so often blamed for problems. But bringing together disparate stakeholders—representing agriculture, urban areas, recreation, and the environment—is the only way to find a more sustainable future for the Colorado River Basin, Bruchez said.
Other highlights from the Journalists Forum in this episode include:
former Arizona Governor and U.S. Interior Secretary Bruce Babbitt encouraging Colorado River Basin states to build on the success of the Drought Contingency Plan; 
a lively debate about whether conservation measures will ever be enough, particularly as climate change continues to wreak havoc on the watershed's hydrology; and
a discussion of the promising role of technology for both water efficiency and data collection. 
And Paul Bruchez's neighbor rancher? He has since "had a major change in his mentality," Bruchez said, once he recognized that the fishing enthusiasts wanted the same things as him: "Healthy rivers need healthy ranches, and healthy ranches need healthy rivers." 
You can listen to the interview and subscribe to Land Matters on Apple Podcasts, Google Play, Spotify, Stitcher, or wherever you listen to podcasts. 
Learn More 
Beyond Drought: The Search for Solutions as Climate Impacts a Legendary River 
Water Planning: Land Use Decisions Could Make or Break the River That Sustains One in Nine Americans 
---
Photograph courtesy of Paul Bruchez