"Mayor's Desk" Book Highlights Crucial Work of Local Government Leaders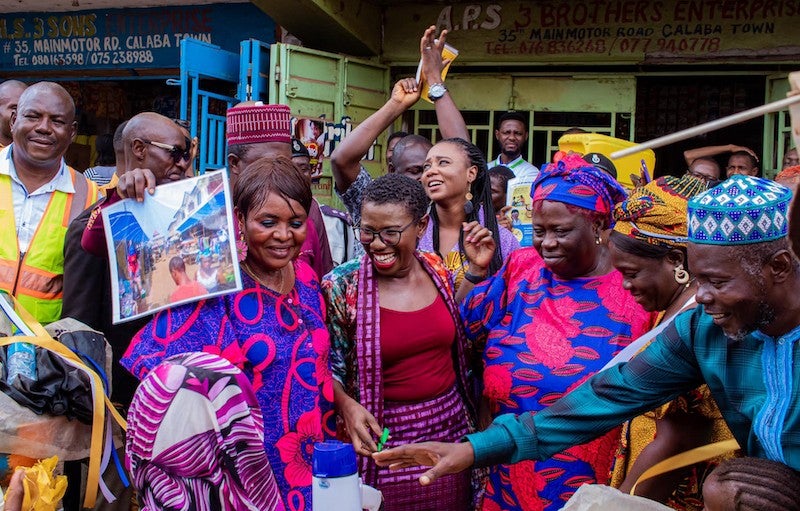 During an era defined by racial reckonings, the COVID pandemic, rapid technological advances, and the unyielding climate emergency, mayors around the world have been thrust into once unimaginable situations. In Mayor's Desk, an inspiring collection written by Anthony Flint and published by the Lincoln Institute of Land Policy, 20 innovative leaders from five continents share their struggles and successes, along with strategies for making cities more equitable, sustainable, and healthy places to live and work. From Berkeley to Bogotá, Mayor's Desk proves that progress is possible, even—or maybe especially—in turbulent times, and that local governments are the drivers of global change. 
Since 2018, Lincoln Institute Senior Fellow Anthony Flint has conducted interviews with mayors of large and small cities in the United States, Europe, Africa, Asia, and Latin America about their groundbreaking approaches to our most pressing urban challenges. Mayor's Desk interviews appear regularly in the Lincoln Institute's Land Lines magazine and Land Matters podcast. 
In these forthright conversations, local leaders describe how they are using land policy to improve the quality of life for the people who live in their communities. From building a new bike lane to weaning an entire city off fossil fuels, from piloting new sources of revenue to stopping speculators in their tracks, the strategies and solutions in this collection can be of value far beyond their local contexts. The conversations also reveal how the personalities, backgrounds, and values of these mayors shape their leadership styles, whether they are making modest incremental improvements or bold transformations. 
A journalistic time capsule of innovative leadership and tangible change, this book can serve as an inspiration and valuable resource for anyone who wants to understand and influence the evolution of their cities. 
"For mayors, activists, urban planners, students, and citizens of every kind, these pages offer a sample of some of the bold ideas that have been emerging from cities over the past decade," writes Michael R. Bloomberg, founder of Bloomberg LP and Bloomberg Philanthropies and former mayor of New York City, in the book's foreword. "The mayors on these pages have differing political viewpoints and party memberships, and that underscores one of the book's messages: Just as good ideas transcend national borders, they transcend political ideology, too." 
---
About the Author 
Anthony Flint is a senior fellow at the Lincoln Institute of Land Policy, contributing editor to Land Lines, and host of the Land Matters podcast. He is a correspondent for Bloomberg CityLab and the Boston Globe, where he writes about architecture and urban design, and has been a journalist for over 30 years. He is the author of Modern Man: The Life of Le Corbusier, Architect of Tomorrow (New Harvest); Wrestling with Moses: How Jane Jacobs Took on New York's Master Builder and Transformed the American City (Random House); and This Land: The Battle over Sprawl and the Future of America (Johns Hopkins University Press), as well as coeditor of Smart Growth Policies: An Evaluation of Programs and Outcomes (Lincoln Institute). 
Lead image: Mayor Aki-Sawyerr, center, helps celebrate the installation of marketplace shades in Freetown. Credit: Office of Mayor Yvonne Aki-Sawyerr.
Community Development
,
Development
,
Housing
,
Inequality
,
Local Government
,
Sustainable Development
,
Urban
,
Urban Development