Land Matters Podcast: Mayor Miro Weinberger on the Fossil Fuel-Free Future of Burlington, Vermont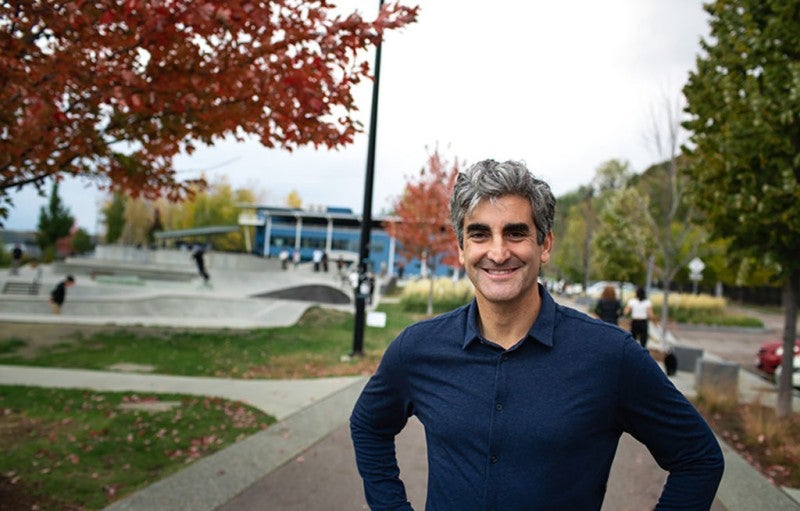 Amid claims by corporations and other institutions of lowered carbon footprints and net-zero pledges, the city of Burlington, Vermont, is going green with a special commitment, promising to eliminate fossil fuel use across the board by 2030. 
 
Vermont has long been a progressive kind of place with a population dedicated to environmental measures, whether solar and wind power, electric vehicles, or sustainable farming practices. Burlington, its change-agent capital—the place that gave rise to Bernie Sanders, after all—became the first city in the country to source 100 percent of its energy from renewables in 2014. Now, city leaders are ready to go even further. 
"This isn't just a governmental goal, it's a community-wide goal," said Miro Weinberger, Burlington's four-term mayor, in an interview on Land Matters, the podcast of the Lincoln Institute of Land Policy. 
 
With its electric power coming from renewable sources, the conversion can proceed for "electrifying everything," he said, from cars and trucks to heating and cooling systems for buildings. The strategy is a mix of incentives and regulation, such as a planned ordinance to phase out fossil fuel-based mechanical systems in major buildings. 
Green-minded utilities have been a critical element, bolstering the political will that has only grown in strength over time, Weinberger said. But he adds that "we are still fighting this battle with one hand tied behind our back because it is not a level playing field for new electrification and renewable technologies. The costs of burning fossil fuels are not properly reflected in the economics right now." 
Getting the energy mix right is especially important given Vermont's growing population. Reflecting on a surge of both climate and pandemic "refugees" moving to Vermont for the quality of life, Weinberger acknowledged that "We've seen big new pressures on our housing markets . . . It's worse than it's ever been. The silver lining of that may be [that] it may finally force Vermont to get serious about putting in place land-use rules at the local and state level that make it possible to build more housing." 
A native Vermonter who was first elected in 2012, Weinberger attended Yale and Harvard's Kennedy School, and worked for Habitat for Humanity before founding his own affordable housing development company. He's also a part-time athlete, playing catcher in an amateur over-35 baseball league.  
 
The net-zero pledge has become a full-time occupation, but one that has underscored the importance of mayors and cities in confronting the climate crisis, he said. 
 
"This is making a decision to lead in this area and to make change, and you can have a big impact," he said. "At a time when clearly the climate emergency is an existential threat, at a time when clearly the federal government is paralyzed in (its) ability to drive change, and when many state governments are similarly gridlocked, mayors and cities can really demonstrate on-the-ground progress. I think when we do that, we show everybody else what's possible." 
 
The edited interview will appear in print and online as the Mayor's Desk feature in Land Lines magazine—a series of Q&As with innovative chief executives of cities all around the world.  
 
The Lincoln Institute's work on climate change is spelled out on the website page Our Work. 
 
You can listen to the show and subscribe to Land Matters on Apple Podcasts, Google Podcasts, Spotify, Stitcher, or wherever you listen to podcasts. 
---
Anthony Flint is a senior fellow at the Lincoln Institute of Land Policy, host of the Land Matters podcast, and a contributing editor of Land Lines. 
Image: Burlington, Vermont Mayor Miro Weinberger. Credit: Miro Weinberger
---
 
Further reading 
 
Burlington Issues 2021 Net Zero Energy Roadmap Update (City of Burlington) 
Armed with new regulatory power, Burlington City Council commissions plan to reduce carbon output (VT Digger) 
Vermont's largest city on track to hit 'net zero' by 2030 (Associated Press) 
Power to the People: Why the rise of green energy makes utility companies nervous (The New Yorker) 
Climate Mitigation
,
Infrastructure
,
Local Government
,
New England
,
Public Policy
,
Public Utilities
,
Resilience