Lincoln Institute Is Now Convening the I'm HOME Network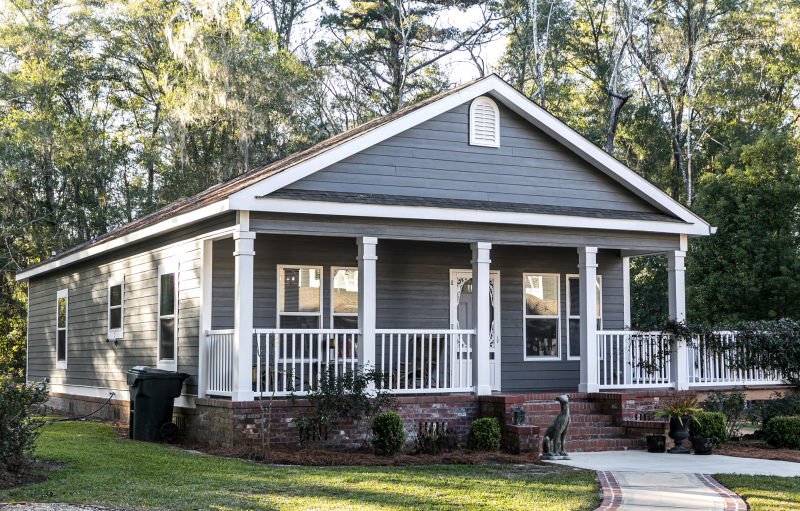 As part of a multipronged effort to address the housing affordability crisis, the Lincoln Institute of Land Policy is overseeing an initiative to promote manufactured housing as a source of wealth-building home ownership and stable rental housing. The Lincoln Institute is the new convenor of the Innovations in Manufactured Homes (I'm HOME) Network, which was founded in 2005 by Prosperity Now (formerly the Corporation for Enterprise Development) to counteract stigma associated with manufactured housing, change public policy, and improve industry practices.
"We need to protect the largest source of unsubsidized affordable housing in the United States. Manufactured homes are an underappreciated solution to the housing affordability crisis," said Lincoln Institute President and CEO George W. McCarthy. "The Lincoln Institute is grateful to Prosperity Now for its longstanding leadership, and we are committed to continuing their work to make manufactured homes a secure and accessible onramp to homeownership for millions of American families."
"Prosperity Now is extremely proud of the success of I'm HOME over the years," said Doug Ryan, vice president for policy and applied research for Prosperity Now. "As a network, we advanced policies, scaled programs, and helped reduce the stigma attached to manufactured and mobile homes and their owners. We are thrilled that the work will continue and grow at the Lincoln Institute of Land Policy and look forward to many years of partnership in the field." 
Modern manufactured homes are often indistinguishable from traditional houses, but they cost less to build thanks to an efficient construction process. However, several barriers prevent manufactured homes from reaching their potential.  
First, manufactured homes have a reputation for poor quality that dates to early mobile homes, even though models built after 1976 adhere to rigorous national standards. Second, a lack of good financing options means that loans on manufactured homes are often more expensive and less secure than traditional mortgages. Finally, many states fail to create legal pathways for residents to easily purchase the land on which their homes sit, leaving residents vulnerable to predatory landlords. 
The I'm HOME Network will work to remove all these barriers through research, analysis, technical assistance, and engagement with policy makers. The network includes homeowners, advocates, academics, policy makers, lenders, manufacturers, developers, and others who, together, can effect change in the private sector and at all levels of government. 
"The first step in reenergizing I'm HOME will be to listen to the many manufactured-unit owners and other members of this network to ensure that we are taking it in the direction they wish to go," said Lincoln Institute Senior Fellow Jim Gray, who will oversee the network. 
Convening the I'm HOME Network is part of the Lincoln Institute's larger effort to address the housing affordability crisis as part of its goal to reduce poverty and spatial inequality. The institute recently published a report outlining comprehensive and balanced housing strategies, it is conducting research, and it is collaborating with the Housing Solutions Lab at the NYU Furman Center to help local governments develop such strategies. The Lincoln Institute is also working with the Underserved Mortgage Markets Coalition to create a bigger role for government-sponsored housing enterprises in securing housing finance opportunities for families not traditionally served by the private market. 
---
Will Jason is director of communications at the Lincoln Institute of Land Policy.
Image: Mobile homes in Montauk, New York. Credit: rjlerich via Getty Images. 
Housing
,
Inequality
,
Land Use
,
Public Policy