The I'm HOME Network is committed to promoting manufactured housing as a safe, secure, and affordable path to homeownership. Manufactured housing represents a vital segment of affordable housing in the United States, accounting for 6 percent of the total U.S. housing stock. Manufactured housing stock must be preserved as the largest source of unsubsidized affordable housing in the nation.
Utilizing research, data, and multi-sector collaboration, the I'm HOME Network works to keep the dream of affordable homeownership alive for those who need it most. We envision widespread adoption of manufactured homes as a cost-effective, energy-efficient, and wealth-building route to affordable homeownership that significantly helps address the nation's growing affordable housing crisis.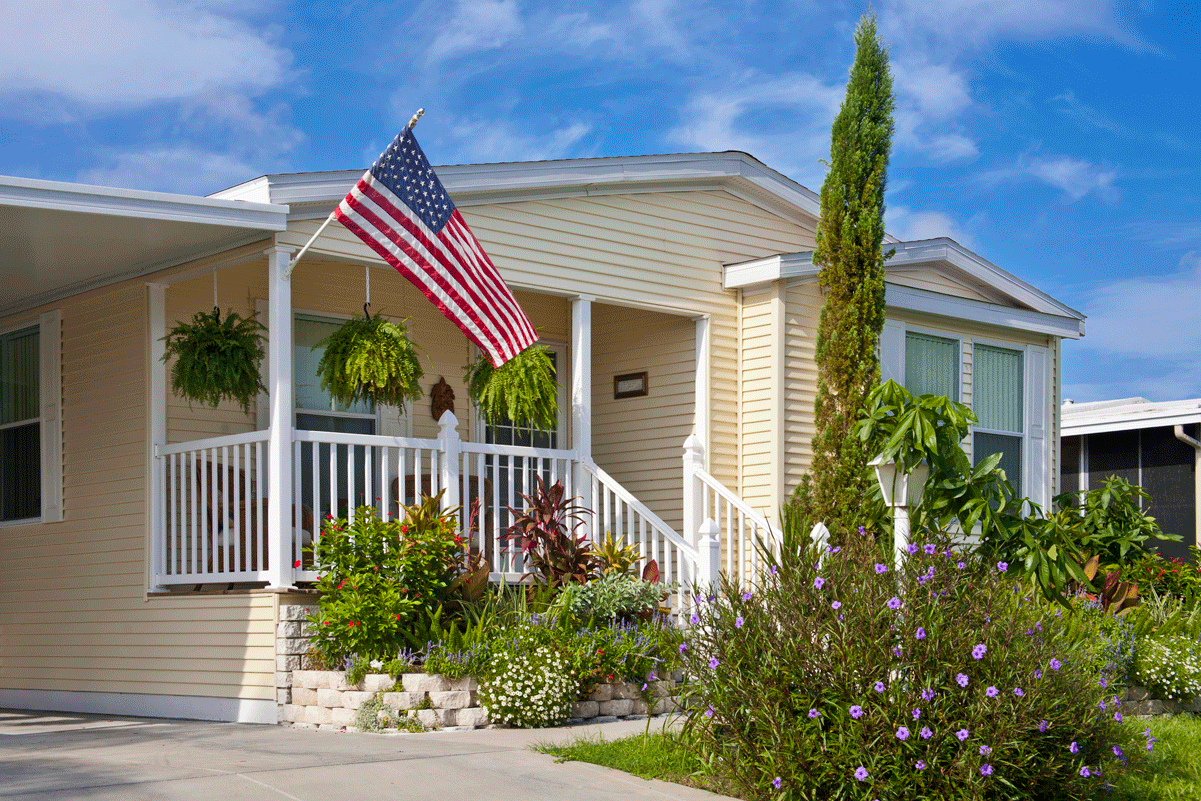 What is manufactured housing?
Manufactured homes, often referred to as mobile homes, are built in the controlled environment of a factory and are transported in one or more sections on a permanent chassis, as defined by the U.S. Department of Housing and Urban Development (HUD). Manufactured homes are built in accordance with HUD's Manufactured Home Construction and Safety Standards, commonly known as the HUD Code, and display a red certification label on the exterior of each transportable section. With recent innovation in the manufactured housing sector, these high-quality homes are often indistinguishable from traditional, site-built homes.
I'm HOME Focus Area
The I'm HOME Network has identified focus areas within the market for manufactured housing that challenge its effectiveness as a housing solution. By addressing issues within each of these focus areas, we better position manufactured housing as a strong, viable strategy for confronting the affordable housing crisis.

Home Quality
When built well, sited properly, and maintained, manufactured housing offers safe, healthy and energy-efficient homes. High-quality manufactured housing must be the norm and expectation, which means continually improving the HUD Code and energy-efficiency standards and encouraging design and energy innovations to promote net-zero energy and other high-performance features. For existing homes, retrofits and energy-efficiency measures can increase safety and durability and reduce energy costs.

Land Tenure and Security
While homes placed on resident-owned land and single-unit lots tend to offer security for homeowners, homes located in manufactured housing communities, also known as mobile home parks, are subject to the motives of the landowner. In communities owned by private for-profit entities—by far the most common scenario—strong tenant protections and lease requirements, as well as pathways to resident-ownership of the land, offer residents more security and control.

Home Financing
Personal property—or chattel—financing is the most common financial product available for the purchase of manufactured homes, excluding many homeowners from the benefits of traditional mortgages. We seek to improve chattel loan products financed by the Government-Sponsored Enterprises (GSEs) and offered through HUD's Title I program. We also seek to expand opportunities for traditional mortgages, and financing for community ownership by residents, nonprofits, and government entities.

Land Use and Zoning
Many localities and states have zoning and other land use restrictions that limit or prohibit placing manufactured housing in conventional single-family neighborhoods, severely limiting manufactured housing as an option for urban infill redevelopment. To address this exclusionary zoning, manufactured housing must be shown as not substandard and to provide a valuable homeownership opportunity for first-time and lower-income home buyers.
In March 2022, the Lincoln Institute assumed stewardship of the I'm HOME Network. Convening the I'm HOME Network is a feature of the Lincoln Institute's larger effort to address the housing affordability crisis as part of its goal to reduce poverty and spatial inequality.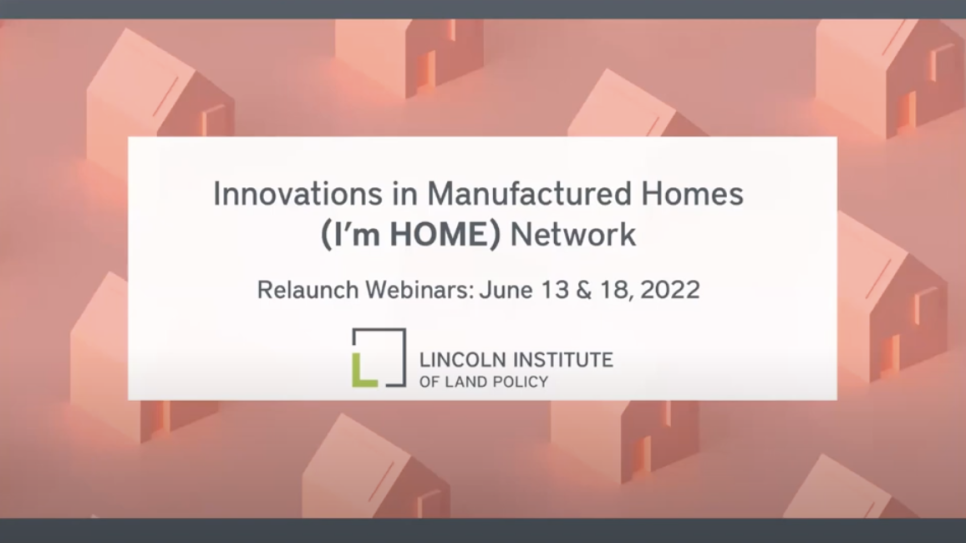 This webinar highlights the current state of manufactured housing and its challenges as well as how the relaunched I'm HOME Network aims to address these issues. The webinar includes a lively panel discussion with Dave Anderson, executive director of the National Manufactured Homeowners Association; Stacey Epperson, president and CEO of Next Step; Paul Bradley, president of ROC USA; and George W. McCarthy, president and CEO of the Lincoln Institute of Land Policy.