Louisville Designs a More Equitable Future by Confronting the Past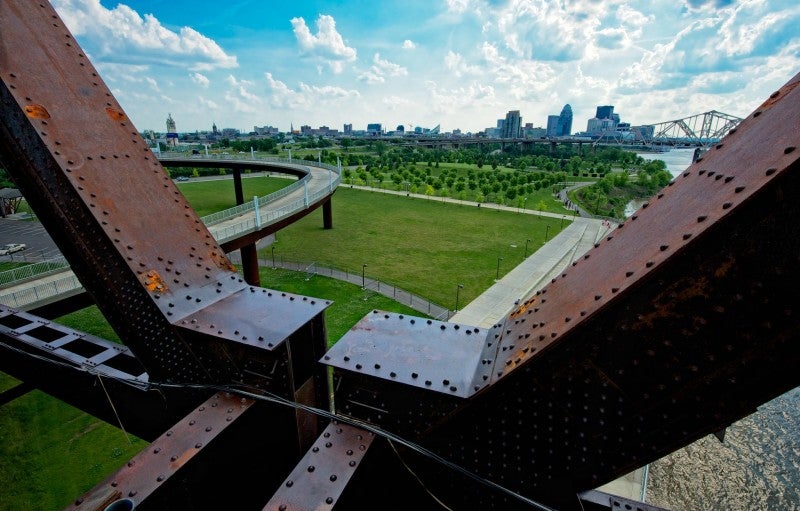 In 2017, the city of Louisville, Kentucky, analyzed the average life expectancy of its residents. Those in the more affluent, predominantly white neighborhoods in the eastern section of the city lived longest, the city found, with an average life expectancy of 79 to 83 years. In West Louisville—a historically disinvested area with a predominantly Black population—the average life expectancy was a full decade shorter. The stark difference, the city concluded, was "in part due to systemic oppression." That systemic oppression includes a long history of discriminatory land use policies. 
Throughout the 20th century, governments across the United States promoted segregation and inequity through planning and zoning policies including deed restrictions, redlining, and urban renewal. Like many other cities, Louisville is now confronting its legacy of unjust policies, including a racially restrictive zoning ordinance overturned by the U.S. Supreme court in 1917. Planners in this southeastern U.S. city created an interactive online exhibit that documents that history and have undertaken a comprehensive, community-based equity review of the city's Land Development Code.
"Discrimination might not always be blatant, but it is still embedded throughout policy—not just in Louisville, but in many cities," said Louisville Planning Director Emily Liu. "Just acknowledging that this history exists is very important. It's not created by our current government structure, but we still must deal with this historical racial injustice." Louisville announced the review of its Land Development Code in July 2020, and Liu's department has now recommended a set of zoning reforms that will begin to dismantle unfair policies and help create a more equitable, affordable city.

The city, which is home to more than 600,000 people, has been building a foundation for this kind of policy change over the last few years. An updated Comprehensive Plan released in 2018 and a Housing Needs Assessment released in 2019 both focus on removing barriers to affordable housing and investing in communities affected by discriminatory policies. In early 2020, Develop Louisville—an interagency effort focused on planning, community development, and sustainability—commissioned an analysis of local housing regulations that create barriers to equitable and inclusive development. The events of 2020, including the high-profile shooting of Black medical worker Breonna Taylor by Louisville police and the economic uncertainties sparked by the pandemic, brought new urgency to the work. 
"I believe this may be the first time in Louisville's history that the concepts of equity and planning have been explored with an explicit intention to change or amend the code to achieve meaningful outcomes," said Jeana Dunlap, an urbanist, strategic advisor, and 15-year veteran of community development in local government. "Local practitioners and policy makers have been chipping away for years, in many ways, to place underutilized properties into productive use and to advance housing choices and alternatives for everyone in the Metro area . . . [but] the concurrent crises related to the pandemic, evictions, and police brutality are informing the current response. Recognizing the need for continuous improvement in a racially charged climate and doing so in a post-COVID-19 environment is imperative to achieving better quality of life and place for everyone in Louisville."
Dunlap, who grew up in Louisville, facilitated several community listening sessions held by the city's Planning & Design Department last year. "A lot of people, when they hear about planning and zoning, it automatically puts them to sleep," she noted wryly at one session. "But some of us may not fully appreciate just how much the Land Development Code, the regulations and how they're enforced . . . impacts our daily lives."
The online listening sessions were followed by online workshops on housing, environmental justice, and education. Planning & Design also created a phone and email hotline for those who were unable to participate virtually and doubled the public comment from four to eight weeks. Liu said the department has received a range of input, from residents who want the city to make more changes and do it faster, to those who are wary about the impact of specific changes such as allowing more accessory dwelling units.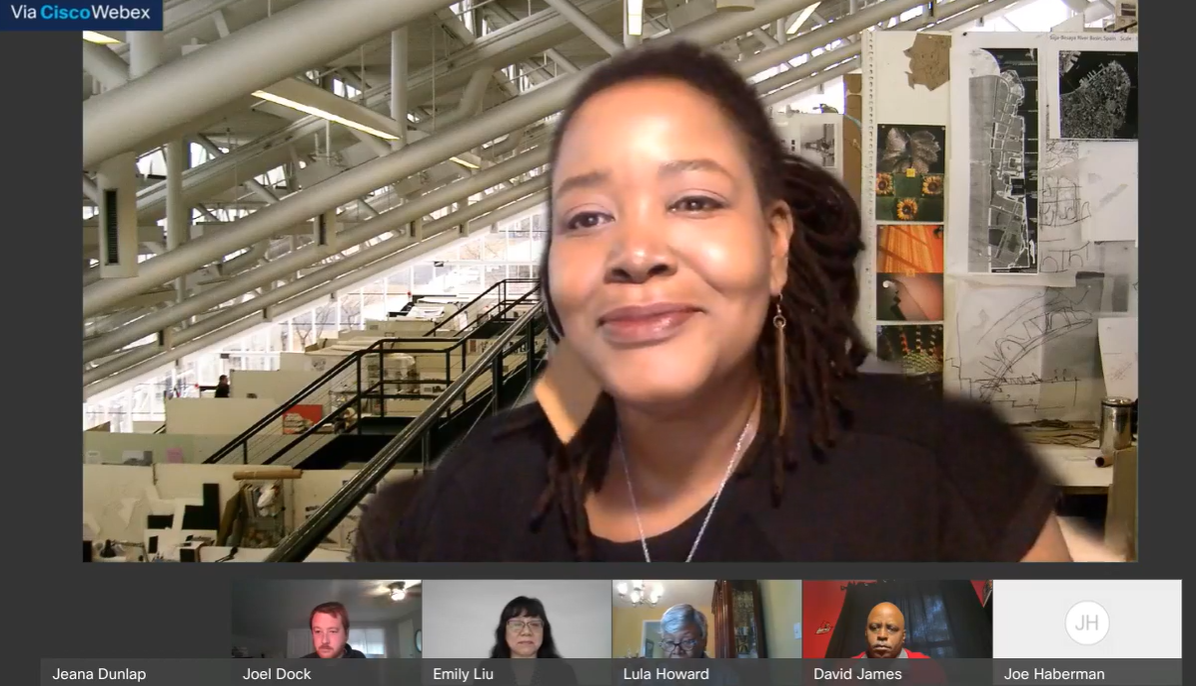 The three phases of recommended zoning changes under consideration represent a holistic approach to rezoning that considers aspects of life beyond housing. Liu hopes the recommendations will be approved by the Louisville Metro Planning Commission this spring, at which point they will be taken up by Metro Council, a combined city-county governing body.
The first phase of recommendations includes removing barriers to constructing accessory dwelling units or duplexes to increase housing options and affordability. It would also reduce obstacles to creating small urban farms, community gardens, and similar enterprises to make use of vacant land and increase access to healthy food and open space, and would require that notices about potential development be mailed to nearby renters as well as property owners, to better inform communities of pending changes. These initial recommendations reflect policies that have begun to catch hold in other cities; for example, Portland, Oregon, now allows accessory dwelling units by right and Minneapolis has done away with single-family zoning entirely. 
The second phase, which would be executed in the next 12 to 18 months, includes allowing more multiplexes and tiny homes. It would also require a review of covenants and deed restrictions associated with new subdivisions to ensure they are equitable. The second and third phases also include environmental justice actions such as mitigating pollution in residential areas near highways and requiring environmental impact reviews for certain underserved areas. "We're trying to correct and mitigate as much as possible," Liu said. 
"We increasingly are seeing cities grapple with the racist history of their zoning," said Jessie Grogan, associate director of Reduced Poverty and Spatial Inequality at the Lincoln Institute. "Louisville is providing a model for other cities by taking the time to talk about it directly, and to say, 'Our previous zoning—sometimes explicitly and sometimes implicitly—had racist designs. We need to think about how specifically to correct that.'"
Yonah Freemark and Gabriella Velasco of the Urban Institute, who wrote about the organization's experience advising Louisville on its rezoning effort, agree that the city is at the forefront of this work: "This thorough review of rulemaking and the public process that accompanies it provides a model for other cities looking for ways to reform their land-use regulations."
While the comprehensive review and the proposed reforms resulting from it represent a significant step, Liu knows that creating a more equitable city will likely be an ongoing process. "I'd say it's a lifetime commitment for any planner," she said. "We have a lot of young planners here who are committed to making changes, so . . . I'm very hopeful for the future that our generation and the next generation of planners will continue to make sure that everything we build or create is for all."
---
Liz Farmer is a fiscal policy expert and journalist whose areas of expertise include budgets, fiscal distress, and tax policy. She is currently a research fellow at the Rockefeller Institute's Future of Labor Research Center. 
Photograph: Waterfront Park in downtown Louisville. Credit: Bill Griffin, U.S. Department of Interior via Flickr CC BY-SA 2.0.
---
Related Content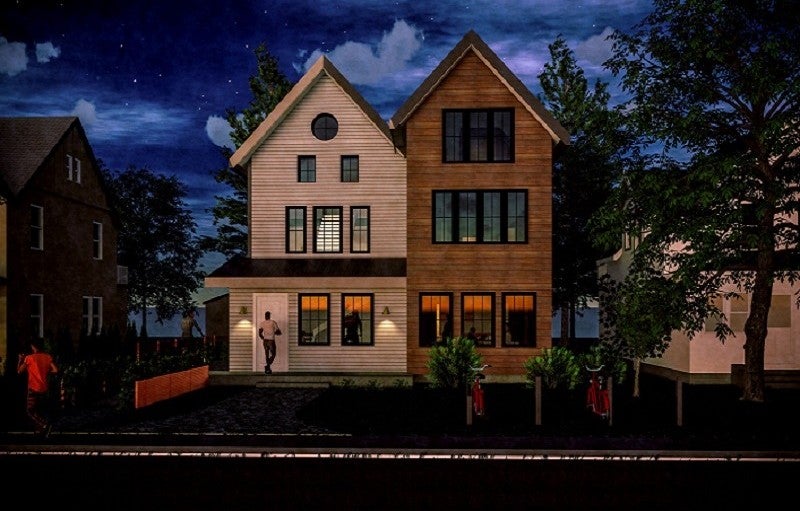 Rezoning History: Influential Minneapolis Policy Shift Links Affordability, Equity
Housing
,
Inequality
,
Land Use
,
Local Government
,
Planning
,
Poverty
,
Zoning