Season 2, Episode 4: Cambridge Mayor Sumbul Siddiqui on Fast-tracking Affordability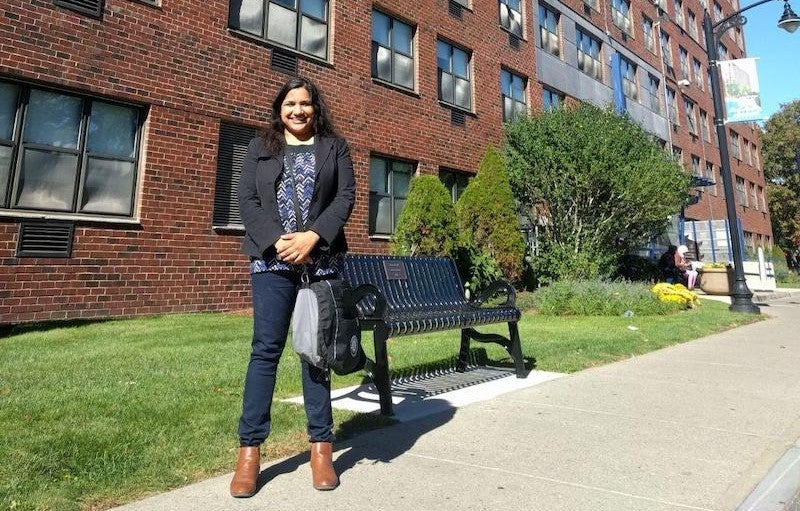 Home to global tech companies and a record number of millionaires, Cambridge, Massachusetts, has been hard at work trying to make the city more accessible for all. One zoning measure, passed last fall, is attracting attention nationwide–an affordable housing overlay that awards extra height and density and includes a streamlined permitting process for below market-rate residential projects.
"This is housing that's affordable to your teachers, to your custodians, to your public servant, legal aid attorneys—you name it," says Cambridge Mayor Sumbul Siddiqui, interviewed on the Land Matters podcast.
Siddiqui, who immigrated to the U.S. from Karachi, Pakistan at the age of two with her parents and twin brother, herself lived in subsidized housing in Cambridge. It's critical to provide a range of housing options for both newcomers of at all income levels, she says, and those who want to stay in, or return to, the city where they grew up. "We still see such stark inequality in our city, and as someone who's grown up in affordable housing in Cambridge—I would not be here without it. This is an important initiative and policy and I do hope it as a model for other cities across the country."
The conversation is part of a series of episodes looking at the people and places that have been interwoven with the Lincoln Institute, as the organization marks its 75th anniversary. After the founder, John C. Lincoln, established the Lincoln Foundation in 1946, his son, David C. Lincoln, created the Lincoln Institute of Land Policy in 1974—and chose Cambridge as its home.
David Lincoln's daughter, current Board Chair and Chief Investment Officer Kathryn J. Lincoln, recalls that in the early seventies her father wrote to several college and university presidents testing interest in collaborating with a new research center focused on land use and taxation related to land, and then-Harvard president Derek Bok was the only one to write back with enthusiasm.
Nonprofit organizations have a special role in the life of Cambridge, Siddiqui says, and have been especially helpful during the pandemic.
The interview is also available online as the latest installment of the Mayor's Desk feature—interviews with chief executives of cities from around the world, and during the 75th anniversary years those in cities that have been closely tied to the Lincoln Institute.
You can listen to the show and subscribe to Land Matters on Apple Podcasts, Google Play, Spotify, Stitcher, or wherever you listen to podcasts.
---
Anthony Flint is a senior fellow at the Lincoln Institute of Land Policy and a contributing editor of Land Lines.
Photograph: Mayor Siddiqui stands in front of Rindge Towers, the housing in Cambridge that she grew up in. Credit: Courtesy of City of Cambridge.
---
Related Content
City of Cambridge's 100 Percent Affordable Housing Overlay
Through the Roof: What Communities Can Do About the High Cost of Rental Housing
Inclusionary Housing: Creating and Maintaining Equitable Communities
Housing
,
Zoning