Lincoln Institute to Share Land Use Innovations at World Urban Forum 10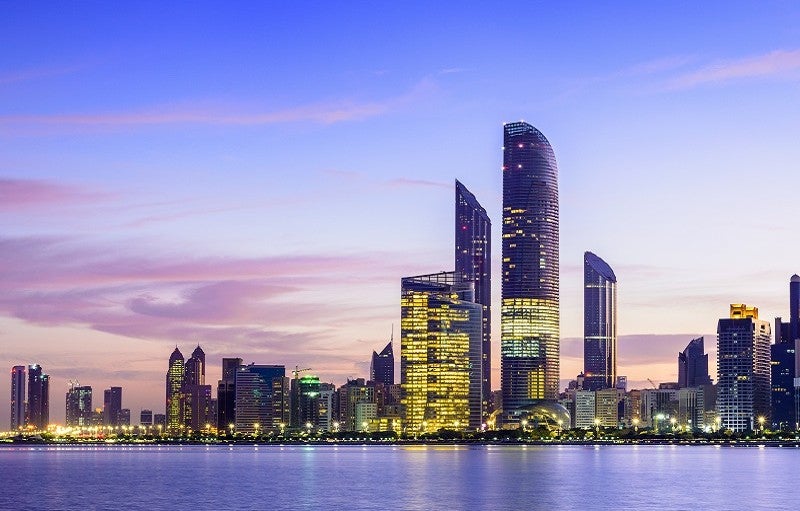 The Lincoln Institute of Land Policy will lead conversations on land value capture, urban growth, and equitable cities at UN-Habitat's tenth World Urban Forum in Abu Dhabi February 9 to 12, 2020.
Representatives from the Lincoln Institute have participated in the World Urban Forum since 2006 in Vancouver, Canada, followed by summits in Rio de Janeiro, Brazil; Naples, Italy; Medellin, Colombia; and Kuala Lampur, Malaysia. In 2016 the Lincoln Institute led discussions of land policy at Habitat III in Quito, Ecuador, and contributed policy papers on municipal fiscal health, including the financing of infrastructure and housing through land value capture. The institute has been an active participant in the General Assembly of Partners, the Research and Academic Partner Constituent Group, the World Urban Campaign, and the Urban Journalism Academy.
The Lincoln Institute will have a presence in Hall 9, Booth 48 and will participate in the the following events at World Urban Forum 10:
SUNDAY, FEBRUARY 9
Global Innovations in Land Value Capture for Sustainable and Equitable Cities
4:30 p.m. – 6:30 p.m. 
Hall 2, Room 4
Rudiger Ahrend, Organisation for Economic Cooperation and Development
Lamai Kamal-Chaoui, Organisation for Economic Cooperation and Development
Rachelle Alterman, Technion University
Martim Smolka, Lincoln Institute of Land Policy
Robin King, World Resources Institute Ross Center for Sustainable Cities
Aditya Kumar, Development Action Group
Enrique Silva, Lincoln Institute of Land Policy
MONDAY, FEBRUARY 10
Challenging the Culture of Planning: New Ways of Addressing Inclusionary Housing Through Land Use
9:00 a.m. – 12:00 p.m.
First Floor: CS7
Martim Smolka, Lincoln Institute of Land Policy
Clauio Acioly Jr., UN-Habitat
Cynthia Goytia, Universidad Torcuato Di Tella
Innovation and Culture in Bridging Social, Economic and Spatial Divides
9:00 a.m. – 10:00 a.m.
Room A
Enrique Silva, Lincoln Institute of Land Policy
Changxion Deng, Guangzhou Foreign Affairs Office
Octavi de la Varga, World Association of the Major Metropolises
Emilia Saiz, United Cities and Local Governments
Hurren Betul Levent Erdal, Mezitli Municipality
Ilsur Metshin, City of Kazan
Heidi Mendoza Barrau, Municipality of La Paz
Nicholas You, Guangzhou Institute for Urban Innovation
TUESDAY, FEBRUARY 11
Remembering Neal Peirce: The Pioneer of Urban Journalism
2:30 p.m. – 3:30 p.m.
Press Centre
Eduardo Moreno, UN-Habitat
Eugenie Birch, General Assembly of Partners
Ted Liebman, Perkins Eastman
Maruxa Cardama, Partnership on Sustianable Low-Carbon Transport
Anthony Flint, Lincoln Institute of Land Policy
Gregory Scruggs, Independent Journalist
Financing for Sustainable Urban Transport Systems, Transit-Oriented Development, and Land Value Capture
4:30 p.m. – 6:30 p.m.
Hall 3, Room 11
Gilberto Chonan, Inter-American Development Bank
Debashish Bhattacharjee, UN-Habitat
Enrique Silva, Lincoln Institute of Land Policy
Nicolás Galarza, Ministory of Housing, City, and Territory, Colombia
Daniel Navarro, Ministry of Housing and Human Settlements, Costa Rica
Aimee Gauthier, ITDP Africa
Samuel Omer, Ministry of Transport, Infrastructure, Housing and Urban Development, Kenya
Ronald Lwakatare, Dar Rapid Transit Authority, Tanzania
BAH Madina Diawara, Ministry of Transport, Guinea
Charles Mariki, Regional Administration & Local Government (RALG), Tanzania
WEDNESDAY, FEBRUARY 12
Land Governance and Urban Growth: Leveraging Land Value to Achieve Sustainable Urbanization
4:30 p.m. – 6:30 p.m.
Hall 4, Room C
Enrique Silva, Lincoln Institute of Land Policy
Sameh Wahba, World Bank
Carol Archer, University of Technology, Jamaica
Rene Hohmann, Cities Alliance
Diane Dumashie,International Federation of Surveyors
Sarah Nandunu, Slum Dwellers Interational
Oumar Sylla, UN-Habitat
Marcela Villarreal, Division of Partnership and Souith-South Corporation, FAO