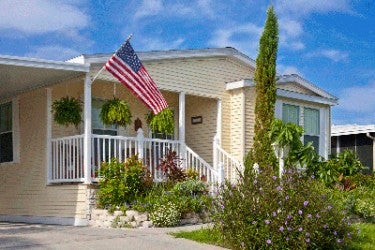 Let Manufactured Homes In: Removing Regulatory Barriers to Manufactured Housing
May 23, 2023
|
12:00PM - 1:00PM
Speakers: Daniel R Mandelker, Howard A. Stamper Professor of Law Emeritus, Washington University in St. Louis Law School, Ramsey Cohen, Director of Industry and Community Affairs, Clayton Homes, and Sonja Trauss, Executive Director, YIMBY Law
Watch the recording
In this webinar, leading experts discuss why and how policy makers can allow manufactured homes in more places as a solution to the housing affordability crisis. Zoning dictates the land use in municipalities, including where different types of housing can be placed. Because of misconceptions about manufactured housing, many communities use their zoning code to exclude manufactured homes from single-family neighborhoods. Communities exclude manufactured housing not only through outright bans but also through less-obvious practices. Zoning codes often include special exceptions for manufactured housing, minimum lot sizes, or design standards that are not conducive to the manufacturing process. Exclusionary zoning practices are a significant barrier to wider adoption of manufactured housing, one of the solutions to the housing supply shortage and the affordability crisis. With a shortage of roughly 3 million homes, manufactured housing is poised as a safe, affordable, and efficient answer if zoning codes are changed across American communities. 
Speakers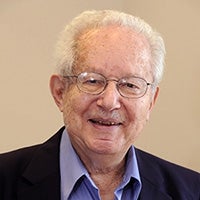 Professor Daniel R. Mandelker is one of the nation's leading scholars and teachers in land use law. He is the co-author of a widely-used casebook on land use law, now in its ninth edition, and coauthor of a comprehensive treatise on land use law, currently in its sixth edition. He also focuses on environmental law and state and local government law, co-authoring a casebook on state and local government law, in its eighth edition, and writing a popular treatise on National Environmental Protection Act (NEPA) law and litigation. An emeritus member of the College of Fellows of the American Institute of Certified Planners, Professor Mandelker has lectured at national and international conferences, and has served on editorial boards. He is the past recipient of the ABA Section on State and Local Government's Daniel J. Curtin Distinguished Lifetime Achievement Award. He is a consultant to local, state, and federal governments and to foreign countries in his areas of expertise. He was the principal consultant and contributor to the American Planning Association's model zoning and planning legislation project, was the principal consultant to a joint ABA committee that prepared a model law on land use procedures that was adopted by the House of Delegates, and was the principal author of comprehensive planning amendments to the New Orleans city charter. Recently he was a member of a task force of the National Association of Environmental Professionals that prepare a report on Best Practices for Environmental Assessments for the U.S. Council on Environmental Quality.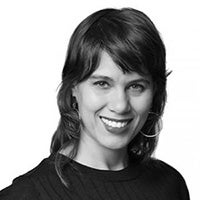 In 2014, Sonja Trauss started organizing pro-housing renters in the Bay Area while working as a high school math teacher. She is a founder of the YIMBY movement in California. As Executive Director of Yes In My Back Yard (YIMBY), Sonja leads YIMBY Law, our legal arm. 
Sonja also facilitates community organizing for housing projects that are compliant with state housing laws to be approved by local governments. Under Sonja's leadership, YIMBY Law has won nine lawsuits since 2019. Sonja received her Bachelor of Arts in Philosophy from Temple University, and holds a Master's Degree in Economics from Washington University in St. Louis.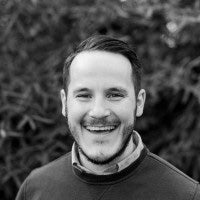 Ramsey Cohen, Director of Industry and Community Affairs, Clayton Homes  
Open for registration:
April 27, 2023 9:00 AM – May 23, 2023 12:00 PM