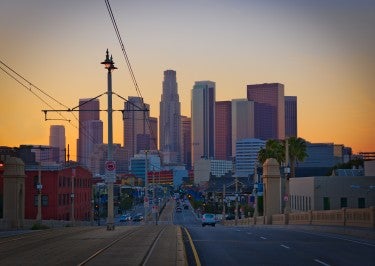 Webinar - Planning and Financing Successful Public-Private Partnerships: The National Development Council Model
June 2, 2017
|
2:00PM - 3:00PM
Public-private partnerships (P3s), when well designed, can offer efficient solutions for enhancing the provision of public services and infrastructure. This installment of the Lincoln Institute of Land Policy's Municipal Fiscal Health webinar series featured Jane Campbell, former Mayor of Cleveland, Ohio and current Director of the Washington, DC office of the National Development Council ("NDC") and Mike Bailey, Director of Technology and Information Services for the City of Redmond, Washington, discussing the use of P3s to finance infrastructure projects across the United States.
The NDC works across America bringing capital into underserved urban and rural areas by providing technical assistance and training in over 100 communities, building affordable housing, structuring P3s, and offering small business loans (particularly to women and minority populations). The NDC model of P3s, called the "American Model", keeps the public sector in the public-private partnership by creating a special purpose non-profit entity using NDC's group tax exemption. The SPE then contracts with "best in class" developers and builders to bring the efficiency and expertise of the private sector to the development. This model uses tax-exempt financing, which is the lowest cost of capital in the United States. The NDC has successfully financed 41 projects, with an investment of over $2.5 billion in social infrastructure, using this model.
One notable project example is the Redmond Washington City Hall project. Mike Bailey from Redmond provided an overview of the project and discussed why the city chose the NDC American model of P3s to deliver a quality project in a cost-effective manner, how it has worked, and steps the City has taken to refinance the project over time to generate additional cost savings.  
Speakers:
Jane Campbell
National Development Council
Mike Bailey
City of Redmond
Participant Outcomes:
Learn from experts about examples of effective implementation of P3s that leverage tax-exempt financing.
 
Gain insight on the collaboration, alliances, and strategies used by governmental entities, non-profits and private developers to finance public infrastructure projects.
 
Created with an interdisciplinary focus, the conversation endeavors to offer strategies to leaders working with cities in both the finance and planning disciplines.