Today, we can accurately map the earth using everything from satellites to smartphones. We can analyze massive datasets to see with precision what is happening on the ground now, and what could happen in the future. The potential is tremendous as the world seeks to meet ambitious environmental goals, target conservation where it helps the most, and manage protected land.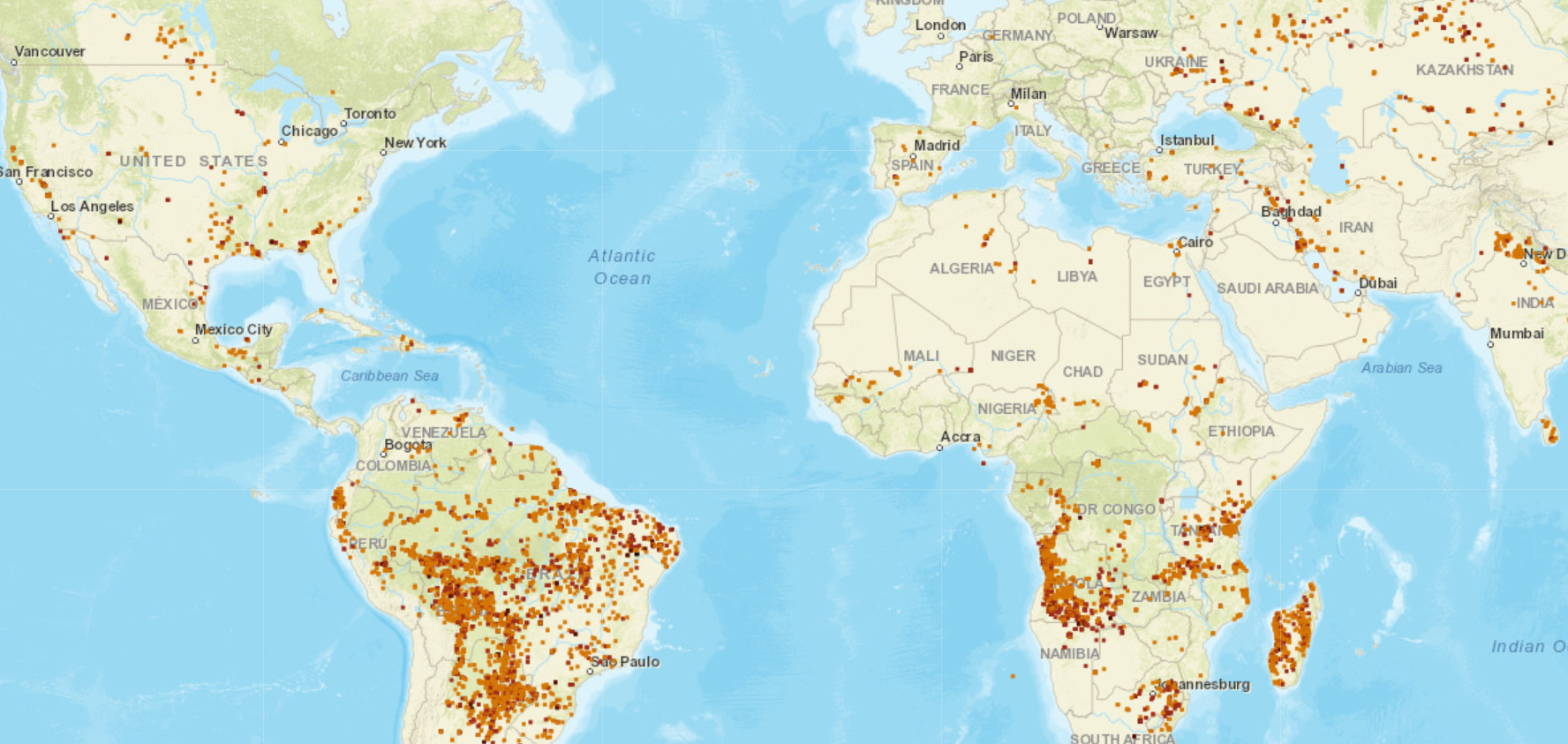 The Center for Geospatial Solutions offers inclusive access to these powerful tools and technologies. We partner with diverse organizations and individuals that seek equitable solutions to climate change, habitat loss, water scarcity, and other challenges that threaten the quality of life for all people.
Our goal is to empower your decision-making with insights from data. We also want to facilitate collaboration between organizations to scale collective impact.
Our goal isn't to be everything to everybody. Instead, we seek to build existing capacity and advance the great work that is already occurring.
"The Center for Geospatial Solutions will move the global environmental field over the next decade to meet goals set forth by scientists to save and restore our planet."
Our Work
Geospatial technology enables users to combine and analyze data sets to understand complex interactions and decide where and how to act. Adjacent to the core technologies of GIS and Remote Sensing are a variety of other technologies, such as artificial intelligence, field data collection tools, and advanced analytics that can all help people to extract more and better insights from data.
Our experience is that many people and organizations still cannot access complete or consistent data or use advanced data sets and analytic capabilities where these may be needed. The Center for Geospatial Solutions was founded to overcome this barrier.
Our team will support your organization to frame the relevant questions, gain a more holistic understanding of the issues you face, and make an action plan to address them. We will ensure that you have ready access to the highest quality data and tools that you need going forward.
Case Study: Nature Conservancy Canada
The Nature Conservancy of Canada (NCC) is the leading land conservation organization in Canada. Since 1962, the non-profit organization and its partners have helped to protect more than 35 million acres (14 million hectares) across Canada. NCC is working with us to develop a long-term technology strategy that streamlines data collection and management across the organization and allows all of its programs to leverage the latest technology to improve conservation prioritization, securement, and management. This strategy is helping to reduce the amount of staff time it takes to effectively manage their properties and communicate key metrics to outside partners and funders. Greater access to technology is also making it easier for NCC to effectively leverage new revenue sources, such as carbon offsets, by quantifying and capitalizing on the ecological benefits that land conservation provides.
Work with Us
We are here to serve nonprofit, foundation, government, and business partners through fee-for-service contracts, cooperative agreements or grants. Our partners have found that insights generated from geospatial data can be particularly helpful in these areas:
Strategy development and scenario analysis. We can inform strategic choices, identifying the potential impacts of each choice.
Data development, management, and interpretation. We can build and manage tailored data sets for you and interpret them to address your specific questions and objectives.
Impact evaluation. We can create a fact-based view of changes over time.
Stewardship. We can track protected natural resources, helping you to make strategic land and water restoration, protection and management decisions.
Everything we do seeks to advance social and climate justice. With an open mindset to learn, we want to fully realize equity and inclusion through our partnerships, our work, and our organization. We believe that when these values are applied, data, science, and technology are powerful tools, enabling everyone to act effectively and with equal responsibility to all stakeholders.
Advisory Council
Nick Dilks, Managing Partner, Ecosystem Investment Officers
Jamie Hogue, Director of Operations and Scaling, Ten Across, Arizona State University
Mei-Po Kwan, Choh-Ming Li Professor of Geography and Resource Management and Director of the Institute of Space and Earth Information Science, The Chinese University of Hong Kong
Bonnie Lei, Head of Global Strategic Partnerships, AI for Earth at Microsoft
Kathryn Lincoln, Board Chair and Chief Investment Officer, Lincoln Institute
George McCarthy, President and Chief Exective Officer, Lincoln Institute
Peter Stein, Managing Director, Lyme Timber
Holt Thrasher, Founder and Managing Director, Synovia Capital
Dawn Wright, Chief Scientist, Environmental Systems Research Institute (Esri)