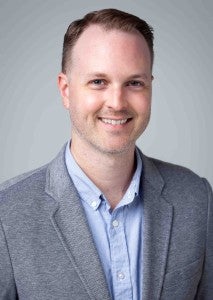 Associate Director for Research, Babbitt Center for Land and Water Policy
Zach Sugg is the Associate Director for Research for the Babbitt Center for Land and Water Policy at the Lincoln Institute, where he develops research to address the ways in which land use decisions are disconnected from water resource concerns in the Colorado River Basin. A geographer by training, Zach has studied water issues in the western United States for over a decade with a special emphasis on groundwater governance. His National Science Foundation-funded dissertation, "Governing the Unseen: A Comparative Analysis of Arizona and Texas Groundwater Institutions," explored aspects of polycentric governance, groundwater transfer mechanisms, and conflict in metro Phoenix, Arizona, and San Antonio, Texas. He has published on a variety of water-related topics including equity and water rights; conjunctive water management; transboundary groundwater governance; mapping impervious surfaces using high-resolution satellite imagery; and the water-energy nexus.
Most recently Zach was a postdoctoral research fellow in the Gould Center for Conflict Resolution at Stanford Law School, where he worked with colleagues at the Water in the West program to investigate how open water data and decision support tools can lead to improved water management decisions. As a visiting assistant professor in the Southwest Studies Program at Colorado College he taught undergraduate courses on environmental justice; water resources and society; and historical and contemporary nature-society issues in the American Southwest.
Zach earned a M.A. and a Ph.D. in geography and a graduate certificate in water policy from the University of Arizona. As a graduate student he conducted research at the Udall Center for Studies in Public Policy and the USDA-ARS Southwest Watershed Research Center. Before his graduate studies he was a Research Analyst at the World Resources Institute where he coauthored several policy briefs on domestic and international water quality issues. He has a B.S. in geography with honors from Texas A&M University.