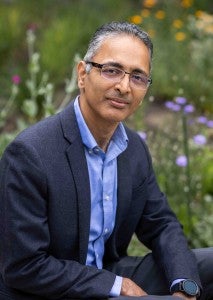 Vice President of HR & Administration
Vinod is the vice president of human resources and administration and brings together global talent, technology, and systems to improve quality of life through the effective use, taxation, and stewardship of land.
Prior to joining the Lincoln Institute, Vinod worked in both the private and social sectors with positions at Citibank, Catholic Relief Services, and SEWA Bank. He helped launch Saving for Change, an innovative microfinance program which enabled more than half a million people in five countries to save more than $13 million. He taught microfinance at Brandeis University for a decade and has served as a mentor to startups including the Hult Prize, Our Generation Speaks, the MIT IDEAS Challenge, and the Heller Startup Challenge.