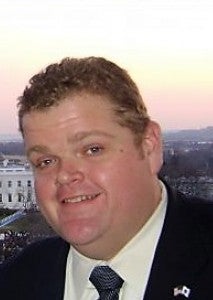 Robert J. "R.J." McGrail is senior research fellow in the Office of the President at the Lincoln Institute of Land Policy in Cambridge, Massachusetts. At the Lincoln Institute, R.J. is principal investigator and director of a new project, Accelerating Community Investment: Bringing New Partners to the Community Investment System (ACI). The project will increase the efficacy and impact of philanthropic impact investing portfolios through a combination of field research, convening of leaders in the community investment system, development of potential investment opportunities for mission investors and collaboration with other Lincoln Institute program areas.
Before joining the Lincoln Institute in 2019, R.J. served as a senior strategy and program executive in senior management roles in both government and politics, most recently as policy and program impact officer for MassDevelopment, the Commonwealth of Massachusetts' quasi-public economic development authority. In this role, he was responsible for leading priority organizational development, strategic planning, program impact, and policy development strategies. His portfolio also included leading and supporting the agency's collaborative work with non-traditional state and regional capital providers, with a focus on managing relationships with philanthropic partners and national thought leaders in community and economic development.
Prior to his role with MassDevelopment, R.J. served in a variety of roles in the gubernatorial administration of Deval L. Patrick, including working directly with the Governor and as a senior adviser on policy and political matters to the Governor while traveling with him. Prior to this role, he served as a senior policy adviser to the Commonwealth's Secretary of Labor. R.J. serves as a member of the Federal Reserve Bank of Boston's Working Cities Challenge steering committee and has been an invited lecturer at the Harvard Kennedy School of Government. Also in collaboration with the bank, he cochaired the mixed-use downtown redevelopment task force and was a contributor to Capital & Collaboration: An In-Depth Look at the Community Investment System in Massachusetts Working Cities, which assessed challenges, opportunities and recommended system changes needed in the community investment system in Massachusetts. He is a graduate of the Catholic University of America in Washington, DC, and also holds an M.A. in Public Administration from Suffolk University in Boston.