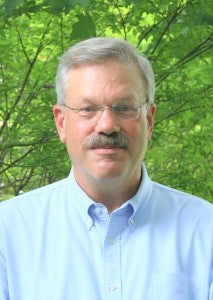 Director of the International Land Conservation Network
Jim Levitt is the director of the International Land Conservation Network (ILCN) at the Lincoln Institute. The ILCN, which Levitt cofounded in 2014, now has partnerships with leading civic sector (NGO) and private land conservation organizations on six continents, including organizations based in nations as far-flung as Australia, Canada, Chile, China, Italy, Kenya, Mexico, New Zealand, Spain and Romania. The mission of the ILCN is to connect organizations around the world that are accelerating voluntary private and civic sector action to protect and steward land and water resources.
Levitt focuses on landmark innovations in the field of land and biodiversity conservation -- both present-day and historic-- that are characterized by five traits: novelty and creativity in conception; strategic significance; measurable effectiveness; cross-jurisdictional transferability; and the ability to endure. Levitt has written and edited dozens of articles and four books on land and biodiversity conservation. He has lectured widely on the topic in venues ranging from Santiago, Chile, to Stockholm, Sweden.
Levitt is a graduate of Yale College and the Yale School of Management (Yale SOM). He is a member of the first cohort of Donaldson Fellows honored by Yale SOM for career achievements that "exemplify the mission of the School.