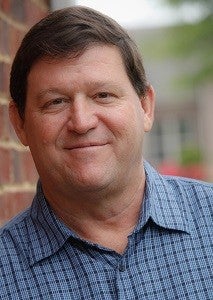 Senior Advisor of Resource Development
In his role as senior advisor, Ben directs the Lincoln Institute's new Partnerships and Resource Development Program. Based in the Office of the President, the program's goal is to increase resources available to the Lincoln Institute and its departments by developing external partnerships with other institutions, particularly funders. To achieve this goal, Ben works to strengthen organizational and program strategies and practices, identify and cultivate prospective funders, and help sharpen Lincoln's focus on emerging and priority issues.
Ben has extensive experience working with philanthropy, especially funders committed to both people and place. Before starting his own consulting firm, Ben served for more than 18 years as the president and CEO of the Funders' Network for Smart Growth and Livable Communities (TFN). Ben worked with funders to create TFN in 1999 to inspire, strengthen, and expand philanthropic leadership and funders' abilities to improve communities through better development decisions and growth policies. Under his leadership, TFN grew into a mission-driven network of close to 180 funding organizations.
Before starting TFN, Ben's career was in public service. After working for city government (in his hometown) and the Florida Legislature, Ben joined the Florida Department of Community Affairs—Florida's state land planning agency—and served as its chief planning officer for ten years. During that decade he served as staff director for numerous blue ribbon panels, including the Governor's Task Force on Urban Growth Patterns, Florida's Affordable Housing Study Commission, the Governor's Disaster Planning and Response Review Commission (created after Hurricane Andrew), and the Quality Communities Committee of the Governor's Commission for a Sustainable South Florida. During his time with the agency, Ben also served as the coordinator of Florida's Energy Office, represented the agency before the legislature, and co-chaired the Transportation and Land Use Study Committee created by Florida's 1998 Legislature. Ben was an early proponent of sustainable development and new urbanism and helped to advance these and other progressive approaches to land use during his tenure in Tallahassee.
Ben is a magna cum laude graduate of Princeton University with a B.A. in politics and economics. Having enjoyed a long career playing football and then rugby, he now enjoys biking, traveling, spending time with family, and giving back to his community.