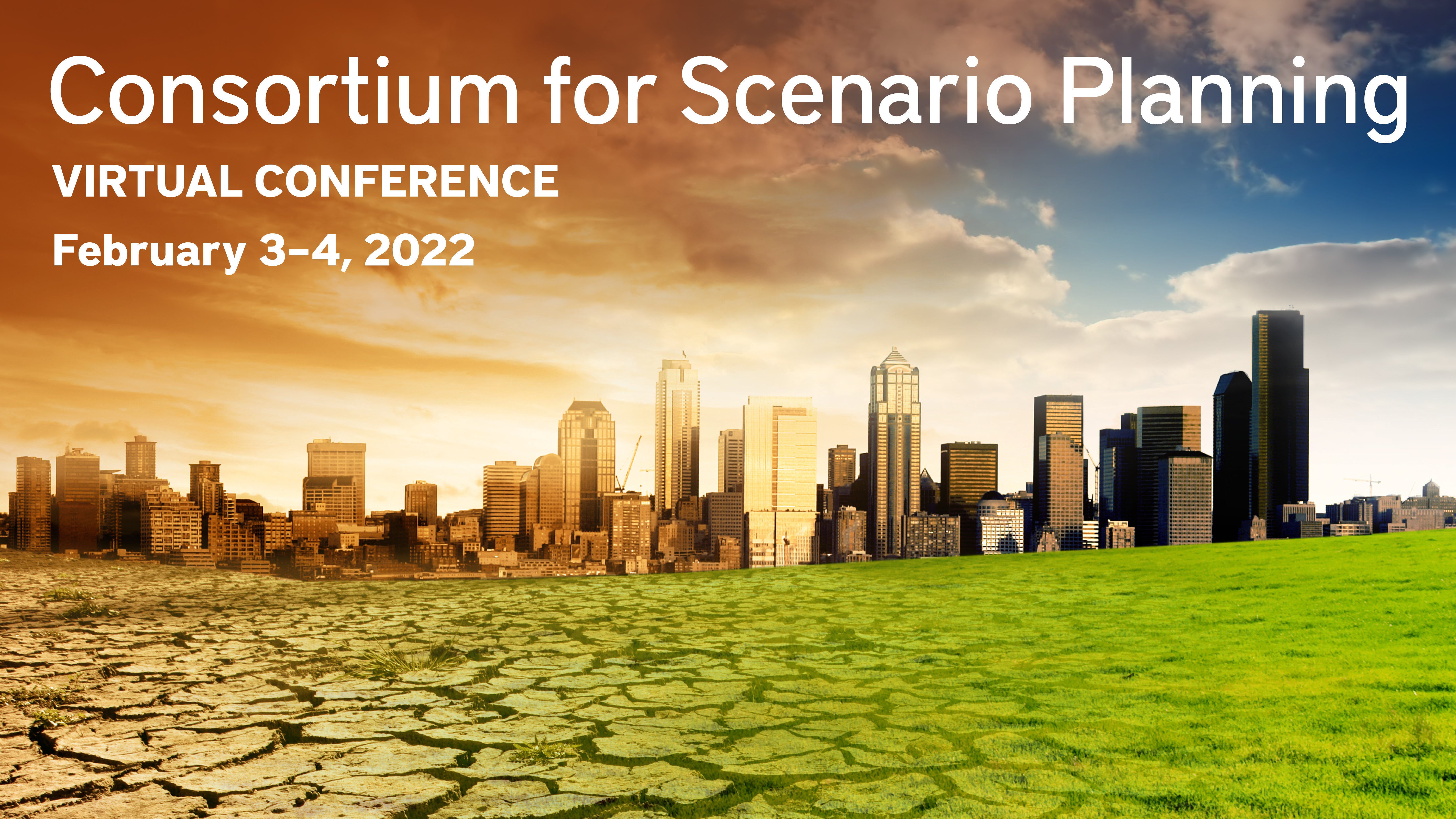 Consortium for Scenario Planning 2022 Conference
February 3–4, 2022
The fifth annual Consortium for Scenario Planning Conference will be held virtually from February 3 to 4, 2022. Practitioners, consultants, academics, and others will present on advances in the use of scenario planning to better prepare for and reduce the impacts of climate change.
RFP: Scenario Planning and Climate Strategies
Submission deadline: March 31, 2021
The Consortium for Scenario Planning invites proposals for original research on and tools related to the application of scenario planning to advance climate mitigation and adaptation strategies in communities.
Consortium for Scenario Planning 2021 Conference
January 13–15, 2021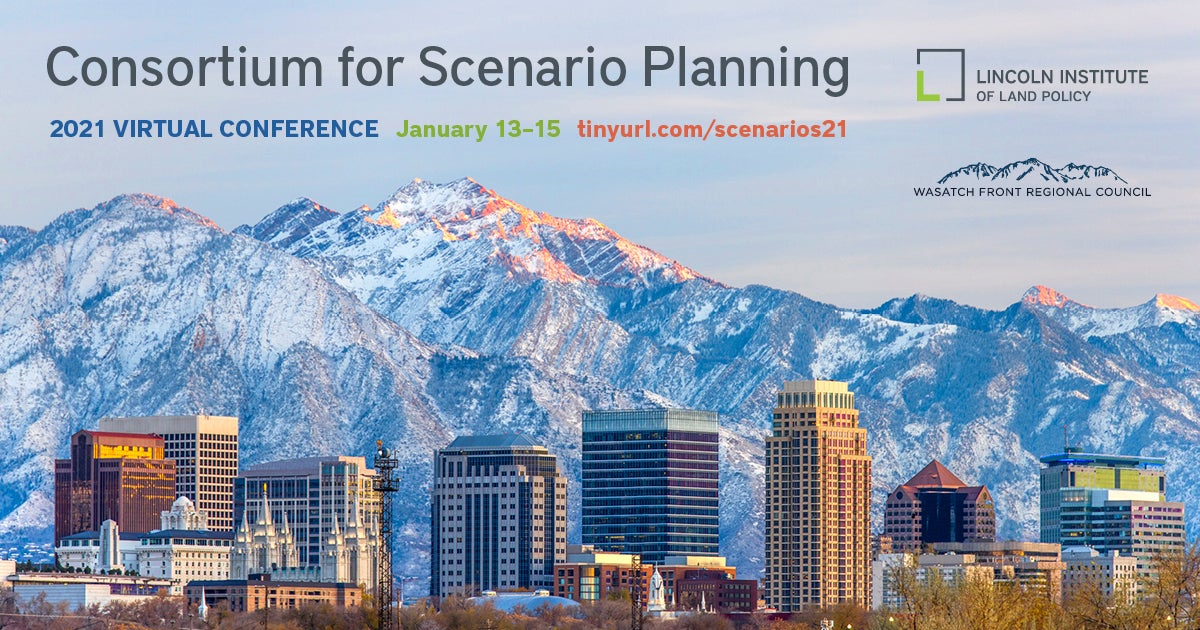 The fourth annual Consortium for Scenario Planning Conference went digital in January 2021! With 150 attendees, this cutting-edge event featured interactive presentations by the Wasatch Front Regional Council and dozens of practitioners, consultants, and academics who use scenarios to develop more equitable and inclusive places, address economic and environmental challenges, respond to infrastructural needs, and more.