Features
The Capital Absorption Framework for Community Investment
Denver, San Francisco, and Los Angeles have been conspiring to ease their local affordable housing shortages. By joining forces through "capital absorption workshops," stakeholders from housing, transit, planning, and economic development organizations are forging strategies to attract land,...
Read the Article
The Evolution of the Comprehensive Plan
The linchpin of long-range planning for more than a century, comprehensive plans today are transcending traditional land use topics and addressing equity, sustainability, and other ephemeral factors that affect quality of life. Land Lines talked with city planners in Seattle, Boston, and Denver to...
Read the Article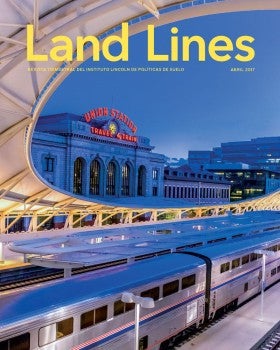 Departments