Senior Colombian Environmental Official Joins Lincoln Institute Board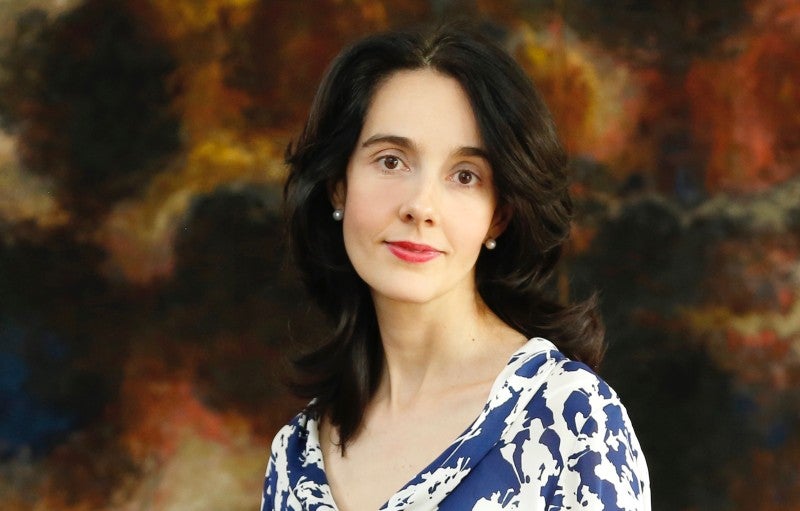 Adriana Soto, the former Vice Minister of Environment and Sustainable Development of Colombia, has joined the board of the Lincoln Institute.
Soto has more than 20 years of experience as an environmental economist and consultant, and has worked on environmental policy in Colombia and internationally. In her tenure as vice minister, from 2011 to 2013, she oversaw the 1.5 million hectare expansion of Chiribiquete National Park in the Amazon and implemented tax incentives encouraging electrical vehicle use. She also acted as a member of the board of directors of the Green Climate Fund of the UN Framework Convention on Climate Change, where she led the financial structuring of the fund. More recently, Soto served as Regional Director for Colombia, Ecuador, and Peru for the Nature Conservancy with a focus on the strategic management of the region's water resources.
"We welcome Adriana Soto, whose careerlong dedication to natural resource conservation and resilience will be an inestimable resource to the Lincoln Institute as we work to address climate change and other pressing challenges through better land policy," said Kathryn J. Lincoln, chair and chief investment officer for the Lincoln Institute.
Prior to her service with the Colombian government and the Nature Conservancy, Soto was a consultant for the World Bank, researching mechanisms to reduce the environmental impact of largescale livestock farming and providing expert consultation during the establishment of Colombia's National Protected Areas Conservation Trust Fund. She was a senior policy advisor for the Wildlife Conservation Society and worked for Colombia's Institute of Hydrology, Meteorology, and Environmental Studies (IDEAM). In 2011, Soto was awarded the Baron Alexander von Humboldt Grand Order of Environmental Merit, in recognition of her contributions to Colombia's environment, institutions and society.
The other members of the Lincoln Institute board include Carolina Barco, former ambassador of Colombia to the United States; Thomas M. Becker, retired president of the Chautauqua Institution; Raphael Bostic, president and CEO of the Federal Reserve Bank of Atlanta; Mimi Brown, former commissioner of Rating and Valuation for the Government of Hong Kong; Jane Campbell, director of the Washington office for the National Development Council; Anthony Coyne, president of Mansour, Gavin, LPA in Cleveland; Bruce Lincoln, president of Innervizion Surf Company in Chandler, Arizona; John G. Lincoln III, former senior engineer at CH2M-Hill in Boise, Idaho; Johannes F. Linn, a resident senior scholar at the Emerging Markets Forum in Washington, DC; George W. McCarthy, president and CEO of the Lincoln Institute of Land Policy; Constance Mitchell Ford, visiting professor at the Philip Merrill College of Journalism at the University of Maryland; Michael Nutter, former mayor of Philadelphia and the David N. Dinkins Professor of Professional Practice in Urban and Public Policy at Columbia University's School of International and Public Affairs; Kevyn Orr, former Detroit Emergency Manager; Timothy Renjilian, senior managing director for FTI Consulting Inc.; Jill Schurtz, executive director, St. Paul Teachers' Retirement Fund Association, in St. Paul, Minnesota; and Scott Smith, former mayor of Mesa, Arizona, and CEO of Valley Metro.
Adaptation
,
Climate Mitigation
,
Conservation
,
Environment