Percent Change in Population Colorado River Basin, 2000–2016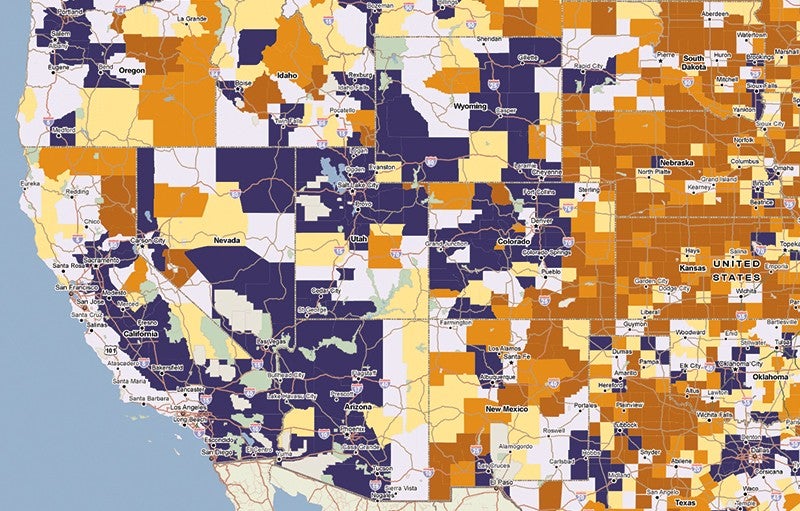 The Colorado River Basin includes four of the eight fastest-growing states in the nation: Arizona, Colorado, Nevada, and Utah. All seven of the basin states project strong population growth over the next decade, placing pressure on a river system that is already overallocated. Water conservation, water sharing agreements, and the integration of water into land use planning will be key strategies for ensuring long-term, sustainable resource use.
View the PDF version of this map for more detail and a key.
Source: The Place Database. www.lincolninst.edu/research-data/data/place-database
Intermountain West
,
Mapping
,
Urban
,
Water