Three Rust Belt Cities Share Strategies for Equitable Revitalization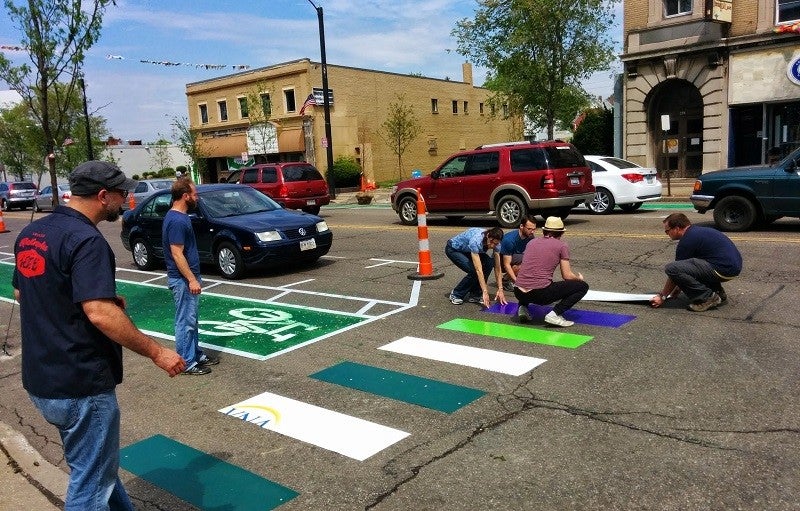 F
or an afternoon, in 2015, residents temporarily transformed an aging business district in Akron, Ohio's North Hill neighborhood. Local business owners and leaders worked with the Better Block Foundation to demonstrate what more was possible for the intersection of North Main Street and Cuyahoga Falls Avenue. Pop-up businesses, parklets, bike lanes, and art installations erased vacancies and reinvigorated a space that, in the early 20th century, had been a pioneering route for the city's streetcar.
But today, despite the much-lauded 2015 vision, there are still several vacant lots and storefronts for every heavily trafficked Nepali grocery store, Italian restaurant, or church lining the four-lane thoroughfare, which drives a wedge through the central business district.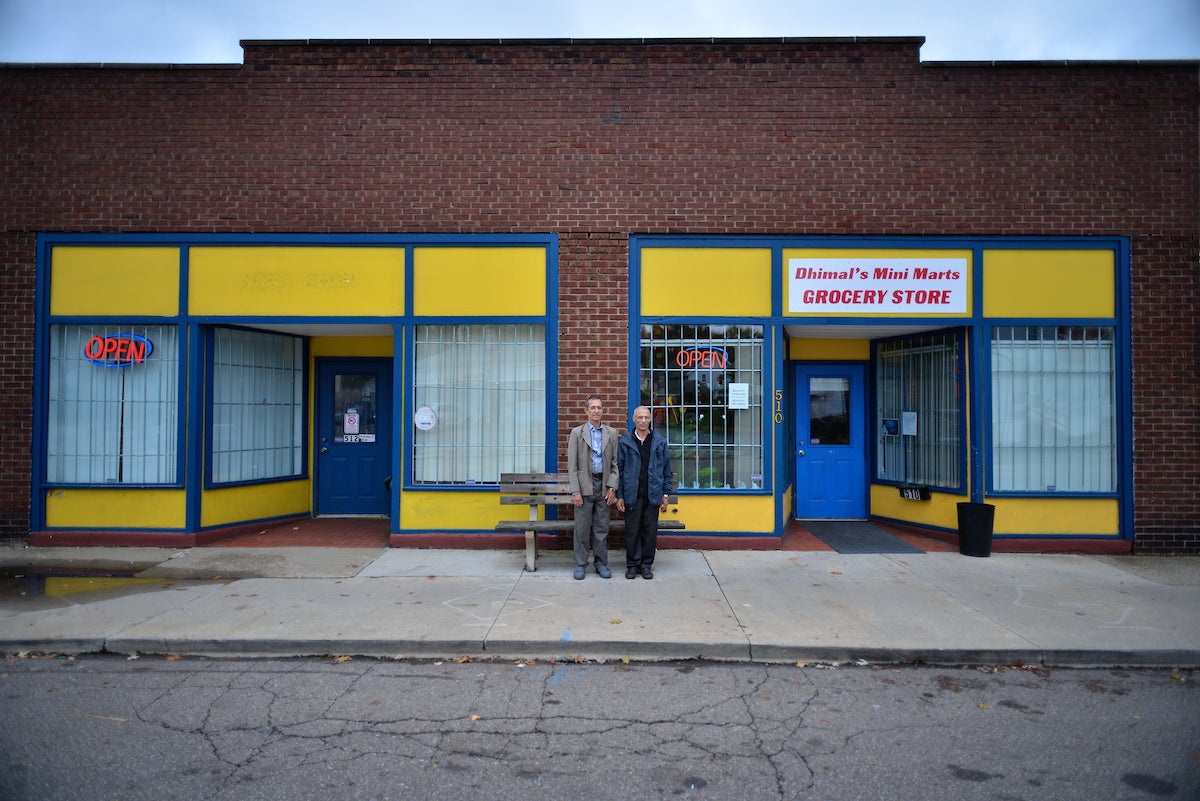 The city is focused on revitalizing North Hill as part of a six-month pilot project that is convening local leaders with their counterparts in Rochester, New York, and Lansing, Michigan. This community of practice, organized by the Lincoln Institute of Land Policy and the Rose Center for Public Leadership in Land Use in partnership with Enterprise Community Partners and the American Planning Association, seeks to explore the challenges of equitably revitalizing midsize postindustrial cities—sometimes known as legacy cities. The project includes visits to each city, coaching, webinars, and technical guidance.
Concentrated most heavily in the Midwest and New England, legacy cities were once essential to building American middle-class prosperity. Yet as the national economy has transitioned away from manufacturing, many of these communities have struggled with entrenched poverty, disinvestment, population loss, vacancies, and a workforce with skills that do not match employers' needs.
Small and midsize legacy cities face even greater challenges because they often lack major corporate headquarters or significant anchor institutions, assets that have been leveraged successfully in larger postindustrial cities such as Pittsburgh. 
"These cities are often overlooked in national efforts at revitalization," said Jessie Grogan, senior policy analyst at the Lincoln Institute. "While researchers and community leaders have identified strategies to revitalize places like Detroit and Baltimore, less attention has been paid to how these approaches might transfer to communities like Akron."
Challenges in North Hill  
By many measures, Akron is a typical smaller legacy city. After earning recognition for having the nation's fastest growing population in 1916 and for being home to Goodyear and other manufacturing giants, the city has lost about a third of its residents since the 1960s, recently stabilizing at around 200,000.  
North Hill has fared better than many parts of Akron, due in part to the new wave of immigrants who have followed in the footsteps of the Italian, Polish, and Irish who arrived a century ago. The tracts of single-family rental homes surrounding the central business district now house a more diverse population than 80 percent of U.S. urban neighborhoods. These immigrants from countries such as Nepal, Myanmar, and Bhutan have helped to populate homes and storefronts in a city trying everything to bounce back from decades of population loss. They have found opportunities in business ownership and jobs in science, technology, engineering, and mathematics.
In 2017, the Knight Foundation recognized North Hill as an up-and-coming neighborhood at a "tipping point," and provided funding for the North Akron Community Development Corporation to pursue concentrated business development. Yet, the city has found it difficult to guide North Hill because of aging infrastructure, speculative landowners, and difficulty engaging local residents in leadership and decision-making.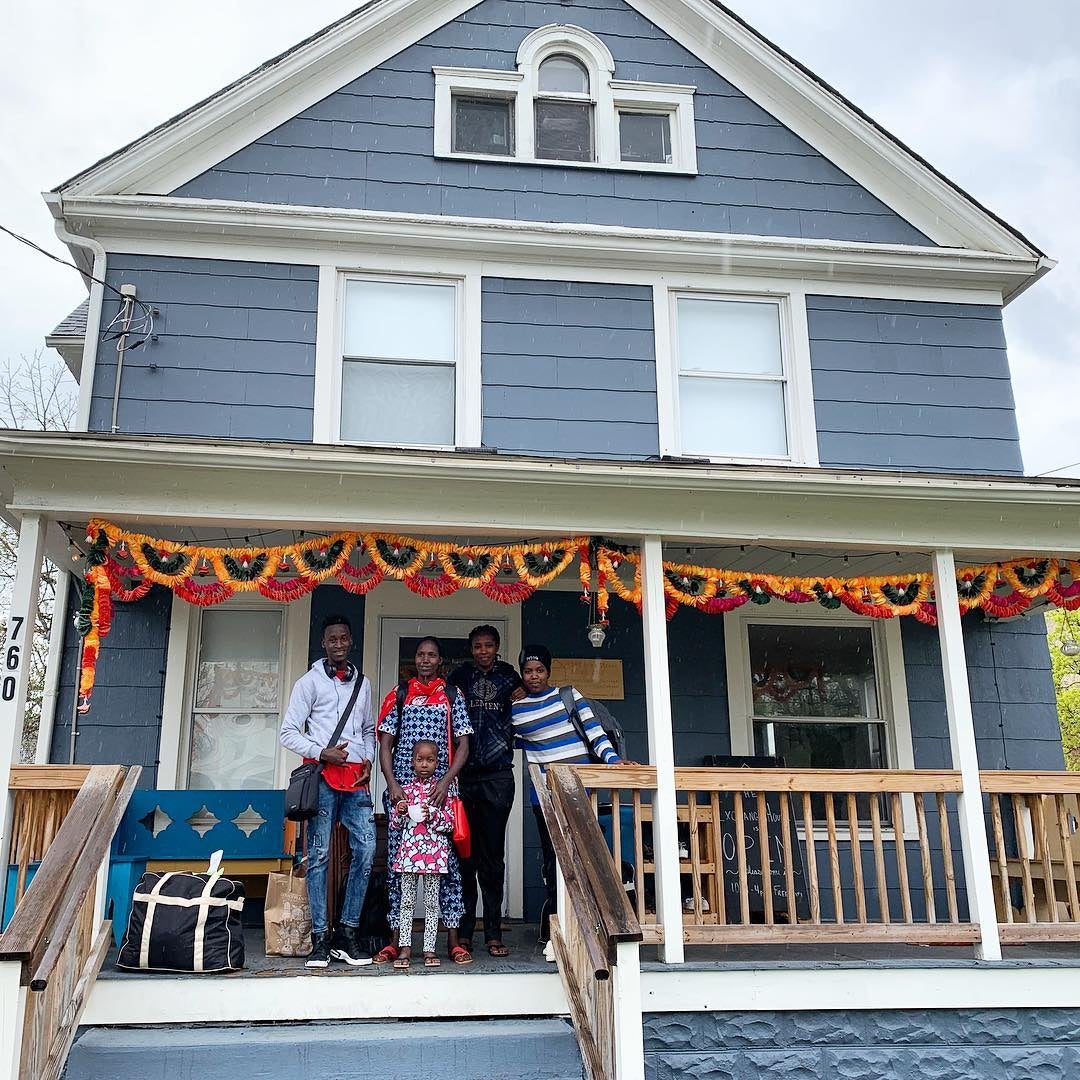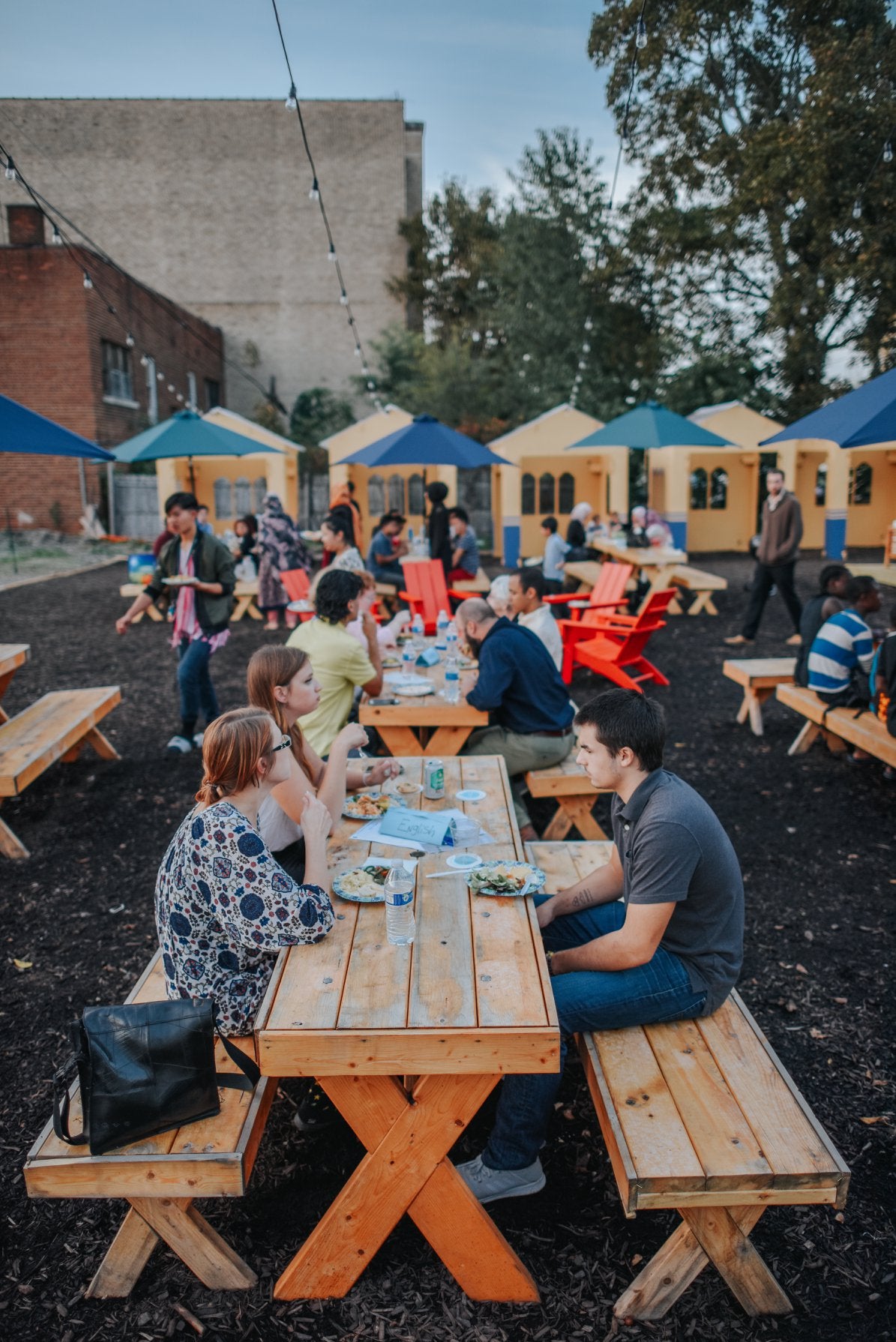 During a recent convening of the community of practice in Akron, participants visited the Exchange House, a permanent product of Better Block's pop-up experiment. With $155,000 from the Knight Foundation's Knight Cities Challenge, Better Block rehabilitated a single-family home into a space that now includes an upstairs AirBnB; space on the first floor for health clinics, sewing classes, and spiritual group meetings; and a pocket park in the backyard. 
As manager, Katie Beck helps to organize events like Multilingual Meals, during which attendees discuss community issues in nine different languages. She sees the potential for groups to interact across ethnic and socioeconomic lines, but also the challenges of building a sense of community among such a diverse population. 
"North Hill has silos, lines, and boundaries between different communities," Beck said. "At the Exchange House, we are able to observe and reflect on those boundaries, while we aim to cross those lines through diverse programming in our space."
While North Hill has always been a neighborhood of immigrants, it has also long been home to a large African American population, which experienced devastating urban renewal in the mid-20th century. Revitalization efforts often focus on branding the area as an international district, but doing so leaves these residents out of the narrative, Beck says.
As part of the tour of North Hill, participants from Lansing and Rochester joined Beck, Akron city officials, and other local civic leaders, including representatives from Asian Services in Action, Bridging the Gap Ministries, and Urban Vision Ministry, for a roundtable at the Exchange House.
"Having that conversation in that broad of a group really brought to the forefront that there are a lot of different views about how the community should move forward," said Heather Roszczyk, innovation and entrepreneurship advocate for the Mayor's Office of Economic Development in Akron. "It firmed up the message that we need to have additional community conversations, even among the leaders, to figure out a collective way forward."
The cohort walked through North Hill's business district, site of the 2015 Better Block project. Roszczyk said that promoting the business district can be challenging: business owners not only have to come up with the capital to get their businesses off the ground, but also the funding to rehab and repair aging infrastructure. In addition to vacancies, the business district has a number of lots where businesses have been torn down.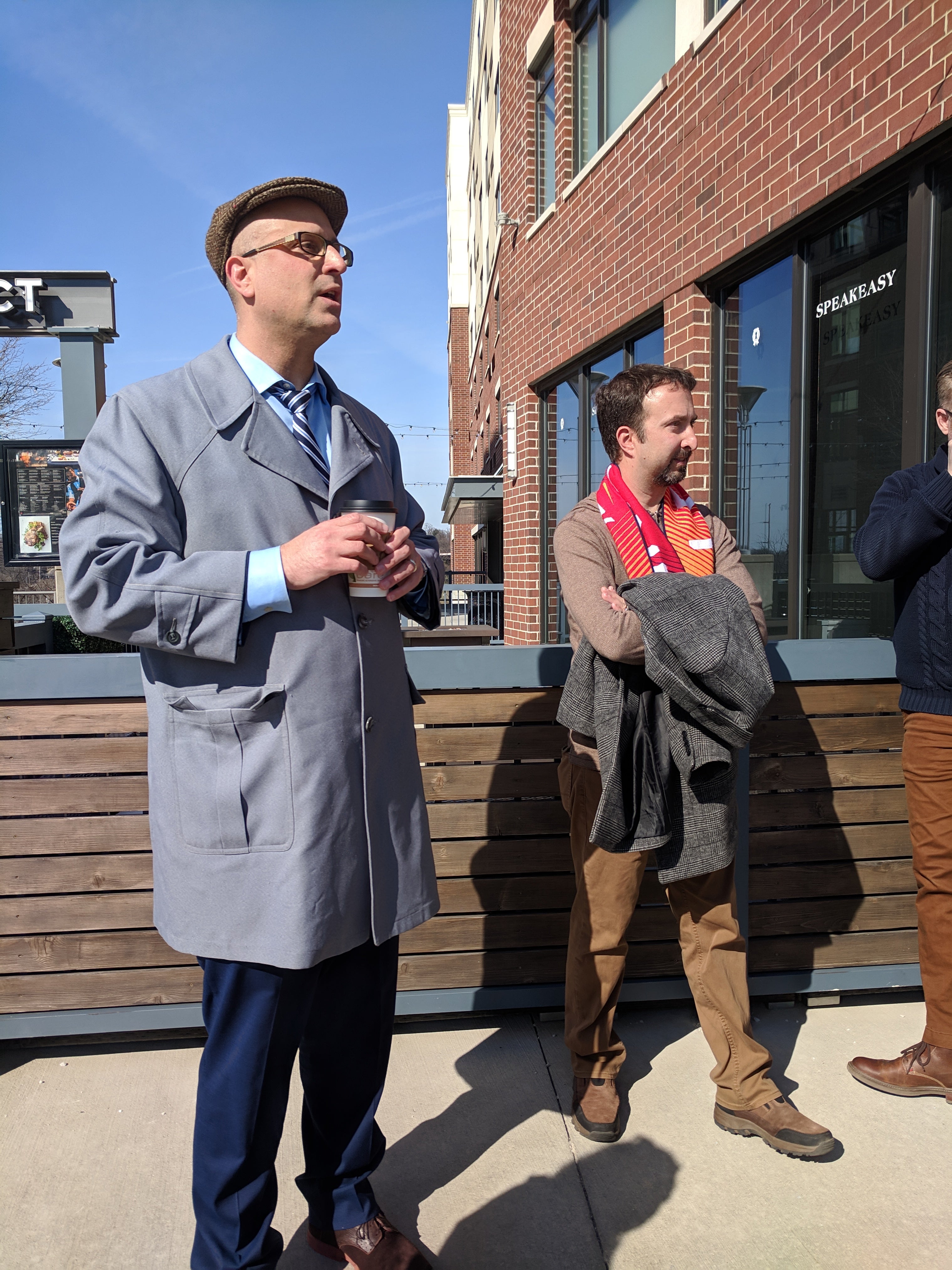 "Although North Hill has had a lot of energy, this hasn't translated to construction," said Jason Segedy, Akron's director of planning and urban development.
In some cases, landlords who own properties on the stretch have been unresponsive to interested buyers. "To some extent, we have a landlock on economic development," Beck said.
North Hill's business district is part of Akron's Great Streets Initiative, which aims to enhance the city's business districts through community engagement, business development, and improved public spaces. While only a handful of business owners have reached out about the vacant spaces on the main street, programs like the forthcoming Rubber City Match are designed to help fill this pipeline. The city will work with community leaders to assess the needs of the North Hill business district and use neighborhood data to direct business owners to promising locations.
"We are really the testing ground for different economic development methods, of what could be successful in other parts of the country," Beck said.
Finding a Way Forward in a Community of Practice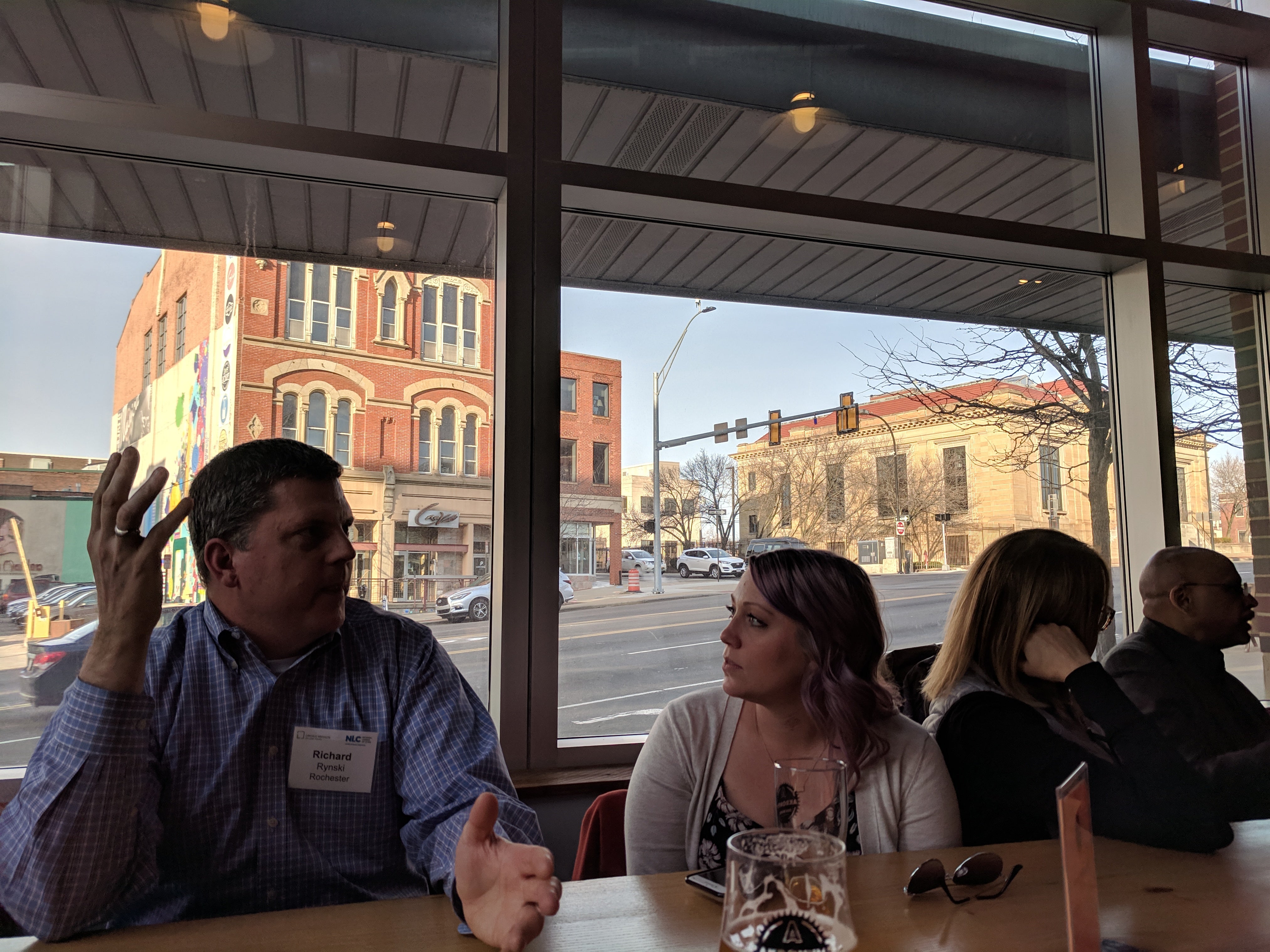 While each city is still finding its way forward, lessons are already migrating from place to place. In Lansing, a visit with the Capital Area Housing Partnership left a lasting impression on Akron's Segedy because of the organization's strong community presence. It inspired him to think about how the Exchange House could expand its offerings and potentially open up additional centers throughout North Hill. Segedy was also inspired by the transformation of an abandoned auto warehouse into the Lansing Brewing Company, and of a former school building into the Liberty Hyde Bailey Center, which contains affordable senior housing, day care, and space for performances and other activity.
"There haven't been any huge revelations, but it has been very valuable to compare notes and see the different approaches these cities have taken to redevelopment," Segedy said.
Where organizers see the cities' common challenges, such as community engagement, the community of practice brings in experts to facilitate a conversation.  
At the convening in Akron, participants learned how a larger legacy city—Detroit—engaged residents in long-term planning. Charles Cross, director of landscape architecture for the nonprofit Detroit Collaborative Design Center, described how his team collaborated with residents in the Detroit Works Project, a planning process that produced the Detroit Future City Strategic Framework, a comprehensive document intended to guide Detroit's revitalization.
Cross's team traveled around Detroit with a roaming table to stimulate discussion, created a home base for drop-in conversations, held Twitter town halls, built a mobile phone app, and sought out residents in public spaces throughout the city. Through the work of the design center and other partners, an estimated 30,000 conversations helped shape the framework.
"Each of the cities, to varying degrees, seems to feel that, 'we are the city so we can't do that; we are distrusted by the immigrant population or the longstanding African American population,'" said Amy Cotter, associate director of Urban Programs for the Lincoln Institute. "Through the conversation, presentations, and programming, we aimed to focus on how city governments can forge unconventional partnerships to achieve more."  
---
Emma Zehner is communciations and publications editor at the Lincoln Institute of Land Policy.
Photos in order of appearance:
In 2015, residents worked with the Better Block Foundation to temporarily transform North Hill's business district, adding bike lanes, parklets, and pop-up businesses. Credit: Better Block Foundation.
The owners of Dhimal's Mini Marts stand outside the grocery store, which is located in North Hill. Credit: Shayne Wynn.
The Exchange House has become a central gathering space for residents of many ethnicities in North Hill. Credit: Exchange House.
North Hill residents gather for Multilingual Meals, an event at the Exchange House. Credit: Shayne Wynn.
Jason Segedy, director of planning and urban development, at the City of Akron, speaks to community of practice participants from Akron, Lansing, and Rochester. Credit: Amy Cotter.
As part of the meeting in Lansing, participants stopped at Akronym Brewing. Credit: Amy Cotter.
Economic Development
,
Inequality
,
Land Use
,
Local Government
,
Planning