Award Recipients Will Add to Lincoln's Growing Case Study Library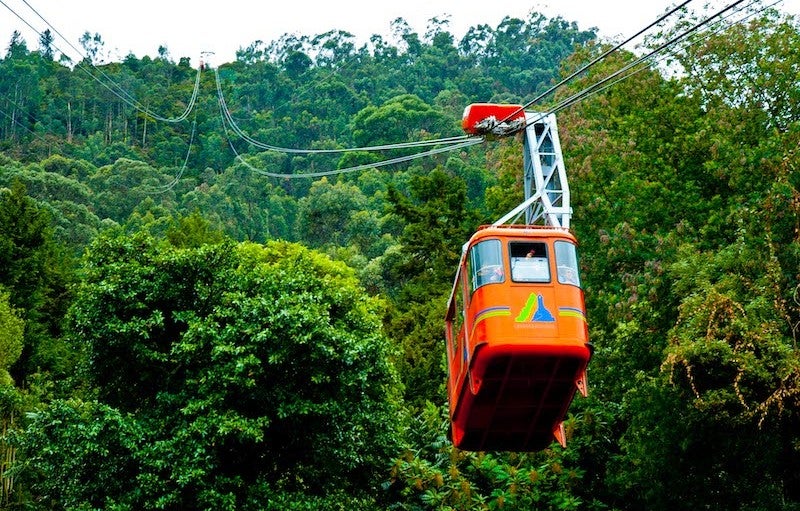 The Lincoln Institute of Land Policy and the Association of Collegiate Schools of Planning (ACSP) have announced the recipients of the 2020 Case Study Awards. Ten professors, based in Australia, the United States, and the United Kingdom, will receive $2,000 each to develop a case study related to one of the Lincoln Institute's six goals. The proposed case studies range in focus from the viability of land trusts in Los Angeles to the connections between aerial cable cars and land development in Bogotá.
The Lincoln Institute received over 60 proposals. A team of judges from the Lincoln Institute and ACSP selected the winners following several rounds of review. The Lincoln Institute aims to post the completed cases to its growing digital library by mid-October. The library, launched in 2017 at the annual ACSP conference, currently includes 27 cases about land policy issues in North America, South America, Asia, Africa, and Europe.
The Lincoln Institute hopes that professors in urban planning will use these case studies in their courses and also has plans to use the cases in its own programming around the world.
"Our case studies are teaching materials, not research publications or vignettes," Ge Vue, director of learning design at the Lincoln Institute, said. "They are written for educational purposes and designed to make learning engaging and instructive. Educators and practitioners across the world will use the Institute cases in classrooms, workshops, and online courses. The cases are also exemplars for authors who want to contribute to the library."
Vue pointed to a proposal by Minjee Kim of Florida State University as one example of how the case studies will enhance the Lincoln Institute's work. Kim will write a case study about an opportunity for land value capture in Citrus, Florida. Though the Lincoln Institute can point to many examples of land value capture, written resources such as Kim's are invaluable, Vue said. "Learning how individual jurisdictions are using land value capture successfully is a key step in promoting the expanded use of land value capture globally," Vue said.
Selected case studies include the following.
Planning for Affordable and Resilient Settlements in the Pacific Island Countries
Colleen Butcher-Gollach, University of Melbourne, Australia
Progressive Property Tax on Vacant Land: Dealing with Land Speculation in São Paulo
Besmira Dyca and Kevin Muldoon-Smith, Northumbria University, UK
Opportunity for Land Value Capture: Land Use Impacts of the Suncoast Parkway Extension Project in Citrus County, FL
Minjee Kim, Florida State University
The Viability of Community Land Trusts in High-Priced Urban Land Markets: The Case of Rolland Curtis Gardens in Los Angeles
Annette Kim and Andrew Eisenlohr, University of Southern California
Comparing Hazard Mitigation and Climate Adaptation Plans to Understand in Practice Instruments that Foster the Creation of Climate Resilient Community
Melina Matos, Sierra Woodruff, Malini Roy, Texas A&M University and Philip Gilberson, and Sara Merrow, Arizona State University
Examining the Linkages Between Investing in Aerial Cable-Cars and the Evolution of Informal Transport and Land Development: A Case Study of Ciudad Bolivar, Bogotá
Manuel Santana Palacios, University of California, Berkeley
Seeds of Resistance: Combating Spatial Inequality with Community Urban Gardens
Emanuel Preciado, University of California, Irvine
Should the Rochester Fast Ferry Sink or Swim?
Ross Rubenstein, Georgia State University
Trinity River Park Projects: Which Project Will Be the Long-Desired Bridge that Connects the City of Dallas and the Trinity River?
Amruta Sakalker and Adrian Parr, University of Texas at Arlington
Forest Park Southeast: One Neighborhood's Strategy to Fight Blight and Disinvestment Through a Mixed Income Community Development Model
Henry Webber, Brian Phillips and Jodie Lloyd, Washington University in St. Louis
---
Photograph: An aerial cable car in Bogotá, Colombia. Credit: City Clock Magazine. 
Emma Zehner is communications and publications editor at the Lincoln Institute of Land Policy.