Lincoln Institute Welcomes New Board Members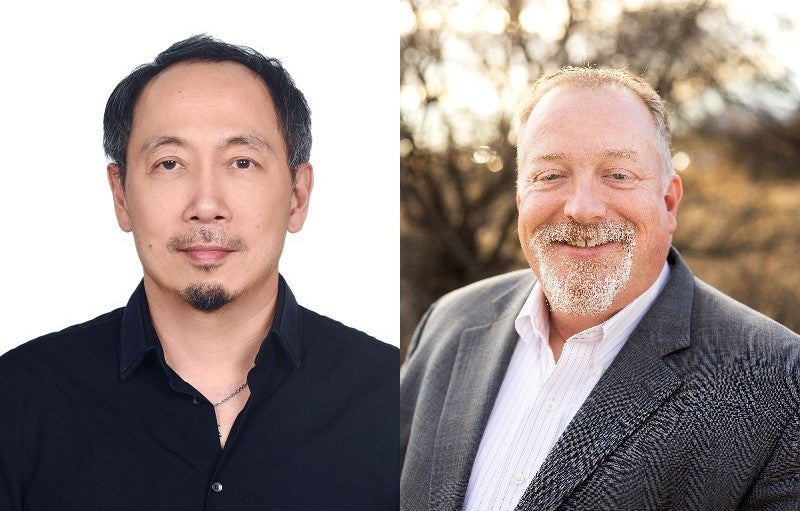 The Lincoln Institute of Land Policy is delighted to announce the addition of two new board members, land economics professor Tzuchin Lin and water policy expert Peter Culp.
"I am pleased that two luminaries in their respective fields have come forward to assist us as we continue to develop our strategic vision for the future," said Kathryn J. Lincoln, board chair and chief investment officer for the Lincoln Institute. "Tzuchin Lin, a former David C. Lincoln Fellow, brings a depth of experience in land taxation and will provide a window into our work in Asia. One of the foremost experts on the nexus of land and water, Peter Culp brings valuable insight into this area of focus for the Lincoln Institute."
Tzuchin Lin is professor of land economics and associate dean of the College of Social Sciences at National Chengchi University, Taiwan. He served as department chair from 2014 to 2017 and as the founding director of the Lab for Integrated Socio-Spatial Science and Information since 2020. His doctoral research was completed in 1999 at the University of Reading, England. In addition to his university teaching, Lin has been a lecturer since 2003 at the International Center for Land Policy Studies and Training (ICLPST) in Taiwan, a nonprofit organization jointly supported by the government of Taiwan and the Lincoln Institute of Land Policy. He and Dr. Chimei Lin from ICLPST were joint recipients of the David C. Lincoln Fellowship in Land Value Taxation in 2005. In the same year, he was acknowledged by the Ministry of the Interior, Taiwan with a special award for his contribution to Land Economics. He was a visiting professor at Helsinki University of Technology, Finland (2008, 2009) and at University of Bremen, Germany (2010), delivering a series of lectures on land economics and policies. He was also a contributor to a chapter on the split-rate property tax in Taiwan in the book Property Tax in Asia: Policy and Practice, published in 2022 by the Lincoln Institute. Lin's primary teaching and research interest lies in the nature of land markets and associated policies.
Peter Culp is the managing partner and co-founder of Culp & Kelly, LLP, a specialty water and natural resources law and policy firm. Based in Phoenix, Arizona, he is a nationally recognized expert in Western water law and water policy. He has served on a variety of boards and commissions related to water and natural resource issues, including serving by repeated gubernatorial appointment to the Arizona Colorado River Advisory Commission and participating in a series of binational working groups under the U.S. Department of State, International Boundary and Water Commission. Culp has been twice awarded the Partners in Conservation Award by the U.S. Department of Interior and was a recipient of The Nature Conservancy of Arizona's 2013 Outstanding Conservation Achievement Award and the Arizona Capitol Times Leader of the Year Award in Public Policy. Prior to founding Culp & Kelly, LLP, Peter was a partner in the Phoenix office of Squire Patton Boggs, LLP, where he managed the firm's Western water and natural resources practice. Peter also worked as a law clerk in the Indian Resources Section of the U.S. Department of Justice, Environment and Natural Resources Division, and as in-house counsel for the Sonoran Institute, a nonprofit organization that works on land and water policy issues throughout the intermountain West. Prior to embarking on his legal career, Culp managed a nonprofit public health technology enterprise for C. Everett Koop, the former U.S. Surgeon General, managed forest fires in the Northern Rockies as part of an Incident Management Team, and drove long-haul refrigerated freight in the United States and Canada.
In addition to Kathryn J. Lincoln and the newly appointed members, the other members of the Lincoln Institute board of directors include Thomas M. Becker, president emeritus of the Chautauqua Institution; Jane Campbell, president and CEO at the U.S. Capitol Historical Society and former mayor of Cleveland; Lourdes Germán, assistant professor at the Boston College Carroll School of Management and Boston College Law School; Nancy Gibbs, Lombard director and professor of practice at the Shorenstein Center on Media, Politics, and Public Policy at the Harvard Kennedy School of Government; William R. Goodell, principal at Powderhorn Advisory Services, LLP; Bruce Lincoln, president of Innervizion Surf Company; John G. Lincoln III, former senior engineer at CH2M-Hill; George W. McCarthy, president and CEO of the Lincoln Institute of Land Policy; Constance Mitchell Ford, visiting professor at the Philip Merrill College of Journalism at the University of Maryland; Thomas Nechyba, professor of economics and public policy studies at Duke University; Kevyn Orr, partner with Jones Day; Timothy Renjilian, senior managing director for FTI Consulting; Scott Smith, former CEO of the Valley Metro Regional Public Transportation Authority and former mayor of Mesa, Arizona; and Adriana Soto, environmental policy and financing consultant based in Bogotá, Colombia.
---
Image: Tzuchin Lin, left, and Peter Culp, right. Credit: Courtesy photos.
Land Value Taxation
,
Water Planning