Land Matters Podcast: How Costa Rica Became a Model for Climate Action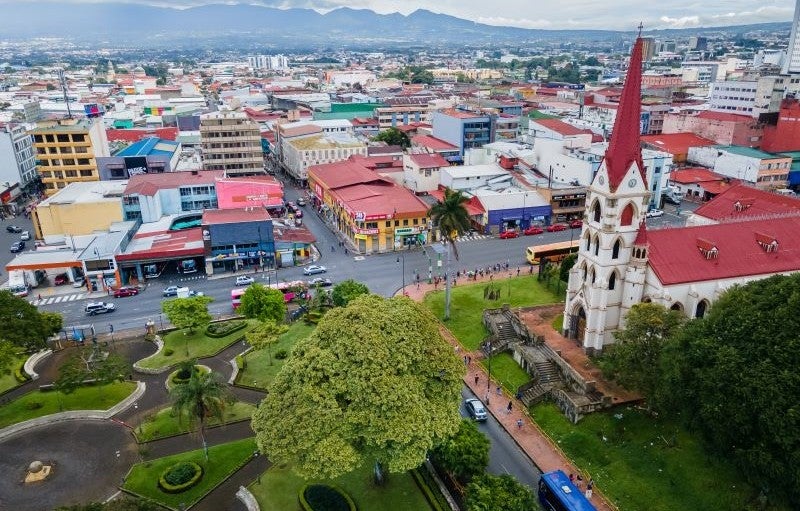 By many accounts, Costa Rica has been a unique Central American success story—"a beacon of Enlightenment" and "a world leader in democratic, sustainable, and inclusive economic growth," according to the prominent economist Joseph Stiglitz.
A nation of about 5 million people roughly the size of West Virginia, Costa Rica has been punching above its weight particularly in the realm of sustainability and climate action: a pioneer in eco-tourism; successful in getting nearly all of its power from renewable sources, including an enterprising use of hydro; and a leader in fighting deforestation and conserving land with its carbon-soaking rainforests.
The Land Matters podcast welcomed two special guests recently who know a thing or two about this country: Carlos Alvarado Quesada and Claudia Dobles Camargo, the former President and First Lady of Costa Rica. They are both in the Cambridge, Massachusetts, area this year—she is a Loeb Fellow, part of a mid-career fellowship program based at Harvard's Graduate School of Design, and he is a visiting professor of practice at the Fletcher School of Law and Diplomacy at Tufts University.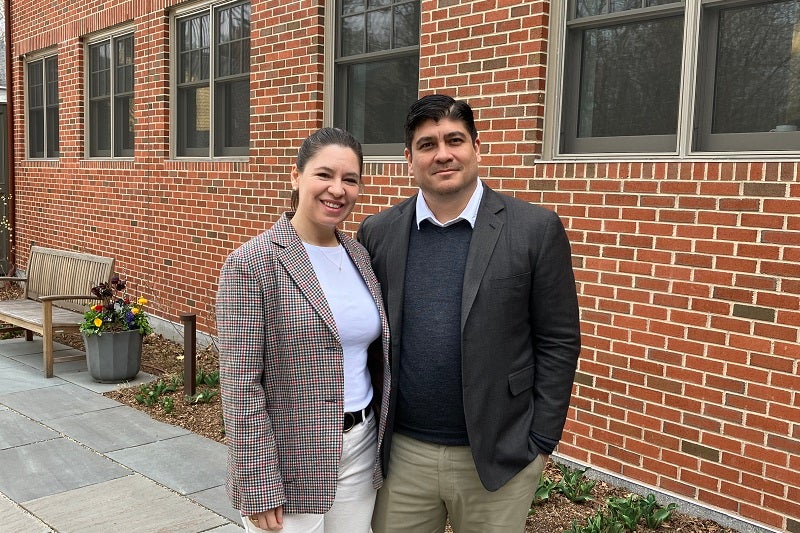 Also in the studio was Enrique Silva, vice president of programs at the Lincoln Institute, who oversees the organization's research and activities globally, and has years of experience in and familiarity with Latin America.
The conversation, recorded at the Podcast Garage in Allston after a visit by the couple to the Lincoln Institute, included reflections on leadership and climate action, and what it's been like to take a year to decompress after an eventful time in office, from 2018 to 2022.
Costa Rica has much to show the world when it comes to the implementation of targeted sustainability practices, Quesada said. "We're not saying people have to do exactly the same [as we did], but we can say it's possible, and it's been done in a model that actually creates well-being and economic growth," he said. "Back in the day, people would say it's impossible—'if you're going to create protected areas, you're going to destroy the economy.' It turned out to be the other way around, it actually propelled the economy."
After seeing big successes in the countryside, the interventions have turned to urban areas. "Costa Rica has done such an amazing job in nature-based solutions, not so much on urban sustainability," said Dobles, noting the ambitious National Decarbonization Plan she launched with Quesada, which aims to reach net-zero emissions by 2050. "In order to decarbonize, we really needed to focus also on our urban agenda."
A big task was reinvigorating public transit, starting with a new electric train that would have spanned the city of San Jose. Quesada's successor shelved the $1.5 billion project, demonstrating the common mismatch between long-term projects and limited time in office. A pilot project to electrify buses was implemented, however, to rave reviews. The couple says they are hopeful the train will be revived.
"I know that this is eventually going to happen. Sometimes you have political setbacks," said Quesada. "Your administration cannot own throughout time what's going to happen, but you can plant positive seeds."
Costa Rica has been nothing if not creative in addressing the many dilemmas inherent in climate action. Open-ore mining is banned, for example, but entrepreneurs figured out a way to extract lithium from recycled batteries.
"That's very linked to the discussion of the just energy transition, where the jobs are going to come from, where the exports are going to come from. While there's a huge opportunity for many developing countries which are rich and are endowed with minerals and metals . . . we need to address those complexities," said Quesada.
Dobles added, "When we talk about decarbonization, we cannot exclude from that conversation, the inequality conversation. This is supposed to provide our possibilities of survival as humankind, but also it's a possibility for a new type of social and economic development and growth."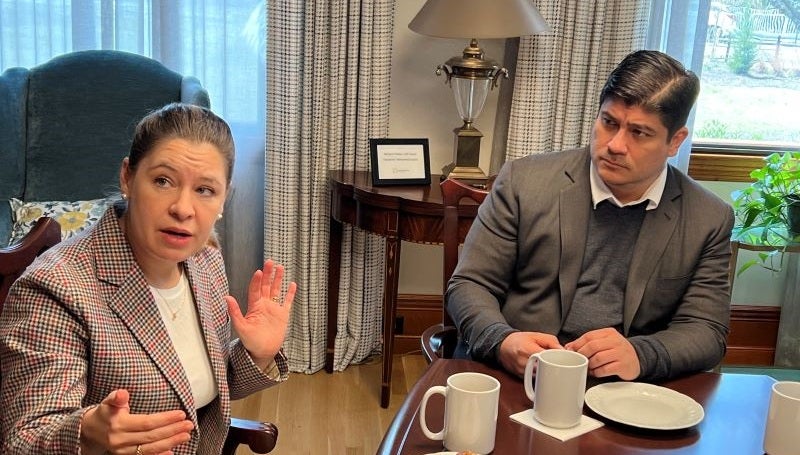 Reflecting on being in the land of Harvard, MIT, and Mr. Bartley's Burger Cottage, Dobles said she has been immersed in "the whole academic ecosystem that is happening here . . . just to be, again, in academia, sometimes just to receive information, not having the pressure of having the answers . . . . It's been wonderful."
"Being a head of state for four years of a country, it's an experience that I'm currently unpacking still," said Quesada. "I'm doing a little bit of writing on that, but you get to reflect a lot, because it's a period of time you live very intensely. In our case, we were not only working with decarbonization, with the projects we mentioned, we [were also working] with the fiscal sustainability of the country. We had COVID. We had [the legalization of same-sex marriage].
"We tend to train ourselves for things that are outside of us, like methods, tools, knowledge," he said. "There's a part of it that has to do with training ourselves, our feelings, our habits, our framing, our thinking . . . to address those hard challenges."
Carlos Alvarado Quesada served as the 48th President of the Republic of Costa Rica from 2018 to 2022, when his constitutionally limited term ended. He won the 2022 Planetary Leadership Award from the National Geographic Society for his actions to protect the ocean, and was named to the TIME100 Next list of emerging leaders from around the world. Before entering politics, he worked for Procter and Gamble, Latin America.
Claudia Dobles Camargo is an architect with extensive experience in urban mobility, affordable and social housing, community engagement, climate change, and fair transition. As First Lady, she was co-leader of the Costa Rica National Decarbonization Plan. Her architecture degree is from the University of Costa Rica, and she also studied in Japan, concentrating on a sustainable approach to architecture.
You can listen to the show and subscribe to Land Matters on Apple Podcasts, Google Podcasts, Spotify, Stitcher, or wherever you listen to podcasts.
 
---
Further Reading
Showing the Way in San José – How Costa Rica Gets It Right (The Guardian)
Former President of Costa Rica Talks Climate Change, Public Policy During Northeastern Campus Visit (Northeastern Global News)
Costa Rica's 'Urban Mine' for Planet-Friendlier Lithium (Agence France- Presse)
How Costa Rica Reversed Deforestation and Raised Millions for Conservation (Diálogo Chino)
---
Anthony Flint is a senior fellow at the Lincoln Institute of Land Policy, host of the Land Matters podcast, and a contributing editor of Land Lines.
Lead image: San José, Costa Rica. Credit: Gianfranco Vivi via iStock/Getty Images Plus.
Climate Mitigation
,
Conservation
,
Forest Land
,
Infrastructure
,
Public Policy
,
Resilience
,
Transportation
,
Urban