Land Matters Podcast: Birmingham Mayor Randall Woodfin and the Realities of Revitalization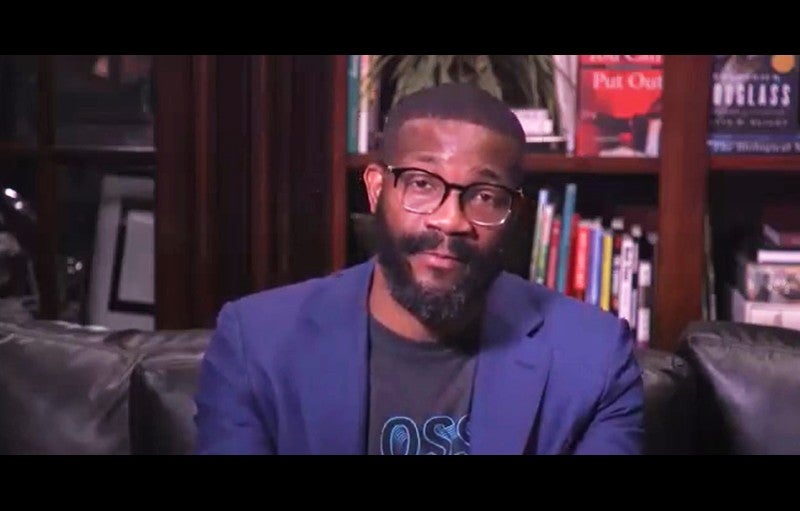 Randall Woodfin, Birmingham's "millennial mayor" and rising star in Alabama politics, has launched an urban mechanic's agenda for revitalizing that post-industrial city: restoring basic infrastructure on a block-by-block basis, setting up a command center so federal funds are spent wisely, and providing guaranteed income for single mothers. 
"This is a once-in-a-lifetime opportunity to really supercharge infrastructure upgrades and investments we need to make in our city," Woodfin said, referring to the Infrastructure Investment and Jobs Act and the American Rescue Plan Act, which are bringing unparalleled amounts of funding to state and local governments. "This type of money probably hasn't been on the ground since the New Deal." 
 
Woodfin talked about neighborhood revitalization, housing, climate change and other topics in an interview for the Land Matters podcast. An edited version of the Q&A will appear in print and online as the Mayor's Desk feature in the next issue of Land Lines magazine. 
 
When he was elected in 2017, Woodfin was the youngest mayor of Birmingham in over a century. Now 40 and nearly a year into his second term, he's made revitalization of the city's 99 neighborhoods a top priority, along with enhancing education, fostering a climate of economic opportunity, and leveraging public-private partnerships. 
 
In a city battered by population and manufacturing loss -- including iron and steel industries that once thrived there -- Woodfin looked to education and youth as keys to a better future. He set up Birmingham Promise, which provides apprenticeships and college tuition assistance to local high school graduates. He also established Pardons for Progress, a mayoral pardon of 15,000 misdemeanor marijuana possession charges dating back to 1990, that had been a barrier to employment. 
Woodfin is a graduate of Morehouse College and Samford University's Cumberland School of Law. He was an assistant city attorney for eight years before running for mayor, and served as president of the Birmingham Board of Education as well. 
 
Too many Birmingham residents have been living in areas where they are constantly reminded of decline, Woodfin said -- stepping out of their house and seeing a dilapidated house next door and a broken streetlight out front. Playground and park equipment is out of order, and many live in food deserts. The answer, he said, is to "triple down" on efforts to create new housing and other infrastructure and eradicate blight, to address "snaggletooth" blocks where "you have a house, empty lot, house, empty lot, empty lot." 
Chipping away at concentrated poverty through physical improvements improves quality of life for thousands, and will help the entire city rebound, Woodfin says.  
More near-term, Woodfin said he embraced the concept of guaranteed income because as a practical matter, a few hundred dollars a month could help single mothers fend off "the monotony of concentrated poverty." 
 
"I think we all would agree, no one can live off $375 a month," he said. But if households had that additional money, "does that help keep food on the table? Does it help keep your utilities paid? Does it help keep clothing on your children's back and shoes on their feet? Does it help you get from point A to B to keep your job to provide for your child? 
"This is why I believe this guaranteed income pilot program will be helpful. We only have 120 slots, so it's not necessarily the largest amount of people, but I can tell you over 7,000 households applied for this," he said. "The need is there." 
The Lincoln Institute's Legacy Cities Initiative is developing a community of practice for the equitable regeneration of post-industrial cities, like Birmingham, that have been hit hard by manufacturing and population loss. Strategies to maintain good municipal fiscal health for these and all cities include one that Woodfin is making a priority: keeping better track of intergovernmental transfers, such as the billions in federal funding that is currently on the way. 
You can listen to the show and subscribe to Land Matters on Apple Podcasts, Google Podcasts, Spotify, Stitcher, or wherever you listen to podcasts. 
---
Anthony Flint is a senior fellow at the Lincoln Institute of Land Policy, host of the Land Matters podcast, and a contributing editor of Land Lines.
Photograph courtesy of Anthony Flint. 
---
Further reading: 
Everything you need to know about Birmingham's millennial mayor 
Seven Strategies for Equitable Development in Smaller Legacy Cities 
How Smarter State Policy Can Revitalize America's Cities 
The Empty House Next Door: Understanding and Reducing Vacancy and Hypervacancy in the United States 
Economic Development
,
Infrastructure
,
Land Banking
,
Local Government
,
Municipal Fiscal Health
,
Poverty
,
Public Policy
,
Urban Revitalization