How Better Community Investment Can Promote Economic Justice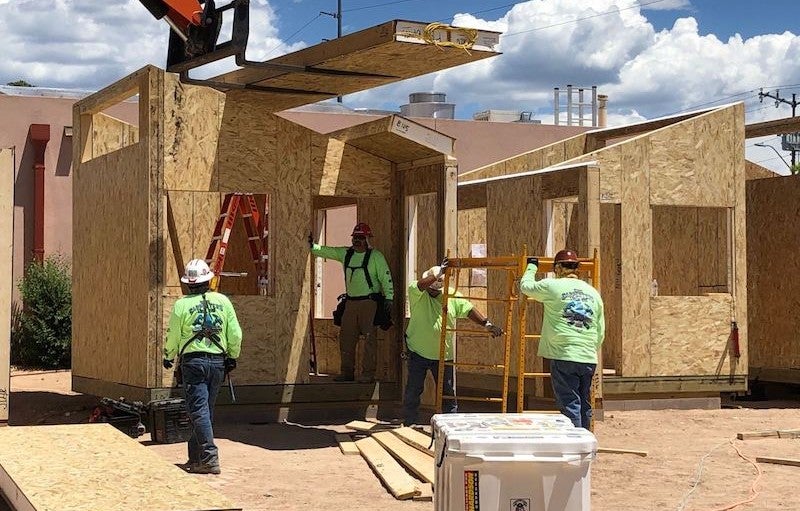 From racial disparities in life expectancy to an eviction crisis that disproportionately threatens households of color, COVID-19 has magnified longstanding injustices of American society. However, many of the driving forces behind these issues, at work long before the pandemic, are less visible. Among these are a deeply flawed system of public and private finance. 
With roots in slavery, the American financial system is built in part on a foundation of exploitation. Some scholars estimate that the overall value extracted from enslaved people in the United States exceeds $14 trillion, including interest compounded over generations. For most of America's history, the nation's financial system actively perpetuated racial inequity, whether through redlining, regressive taxation of the poor to finance amenities for the more affluent, or other forms of racially discriminatory lending and disinvestment that persist today. 
Given the depth of the injustice, how can we create a future in which prosperity is shared by all? While a more equitable future will require systemic reforms in federal policy governing the economy, we can take big steps forward with the laws and tools available now. In particular, we can expand and improve the system of community investment—public, private, and philanthropic investment in people and places that are too often overlooked by institutions seeking only financial returns. 
The community investment field is well-positioned to redirect resources that help undo decades of structural racism in the U.S. financial system, and to contribute to an equitable economic recovery. As communities across the country begin to emerge from the depths of the COVID-19 crisis and shift toward recovery, the community investment system must deliver more capital, distribute it fairly, and achieve real progress toward a better tomorrow for residents in communities across the country. 
The Accelerating Community Investment (ACI) initiative at the Lincoln Institute of Land Policy is working to deliver on these goals by bringing new partners to the community investment system. We are convening a national community of practice that will create opportunities among local and state development finance agencies (DFAs), housing finance agencies (HFAs), and community development financial institutions (CDFIs) to collaborate more closely and increase the scale of their impact in lower-income communities and communities of color across the United States. (For more background on these institutions, read our announcement on the launch of ACI.) 
Currently, the community investment field is hampered in part by a myopic focus on narrowly defined financial returns. The players in the community investment ecosystem also lack knowledge about each other's work, and how it intersects. ACI is working to identify structural and policy barriers that limit the impact of the current system while developing new channels to deliver capital investment. 
The question at the core of ACI's work is twofold: can we help CDFIs, DFAs, HFAs, and mission-aligned investors develop a better shared understanding of the potential for collaboration? And, if so, can we more effectively steer those collaborators toward deploying capital in ways that put residents at the center of their investment decisions? 
In the first phase of the initiative, we completed field research on the public economic development and housing finance system, conducted interviews with more than 50 state and local finance institutions, and convened a community of practice with representatives from 13 states. The goal of this community of practice is to bend the arc of public finance, economic development, and housing finance practices toward social justice. This work will open a window into the mutually reinforcing ecosystems among federal tax, economic development, and affordable housing policies and related state and local policy. 
Our community of practice has already delivered curricula that explain how to deploy capital for maximum impact in targeted places and on targeted populations, and we have worked with state partners to help them identify shared, investable priorities that reflect community voices and needs. Soon, we will bring in both capital intermediaries (CDFIs and other community-focused capital providers) and mission-aligned investors who may be interested in pursuing investment or other partnerships with cohort participants. Through a combination of survey research to examine use patterns of public finance tools and technical assistance to help partners build pipelines of investable projects, we will also study the misalignment of federal policy that governs community investment with related state and local policies, with the goal of advancing reforms. 
If we succeed, we will create a new paradigm for community investment that leads to the deployment of more capital investment in places that need it most. The project embodies a commitment to a racially just future by encouraging community investment that focuses on community needs and aspirations and involves robust engagement with residents. This approach will ensure that economic development, housing affordability, job creation, and wealth building are truly accessible to all people.  
If we want to achieve a just recovery and build a path to prosperity, there can be no going back to the way things were. Our aspirations, and the moment, demand much more. In convening and learning from the ACI community of practice, the Lincoln Institute and our partners can help low- and moderate-income communities leverage new resources for greater economic health and resilience, and begin to address the enduring impacts of systemic racism. We welcome the participation and feedback of our partners and any other interested parties, and look forward to the hard work in the months ahead. 
---
Robert J. "R.J." McGrail is senior research fellow in the Office of the President at the Lincoln Institute of Land Policy and the principal investigator and director of the Accelerating Community Investment (ACI) project.
Image: Tiny Home Village, a transitional housing community in Albuquerque, New Mexico, opened in 2021. Credit: Courtesy of Bernalillo County, New Mexico.
Economic Development
,
Inequality
,
Municipal Fiscal Health
,
Poverty
,
Segregation