Season 2, Episode 5: Cleveland Mayor Frank Jackson Reflects on Equity and Regeneration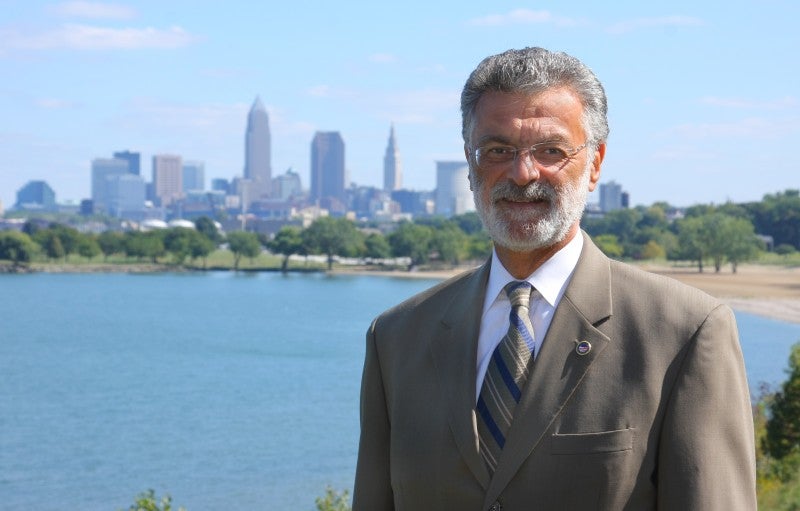 Mayor Frank Jackson is happy about the myriad efforts to revitalize Cleveland, from the Rock & Roll Hall of Fame to the University Circle cultural center and the recent innovation hub activity in tech and life sciences. But as he finishes out his fourth and final term, Jackson says that the city's ultimate success should be defined by one standard only: whether future regeneration is equitable for all.
"I've maintained that whatever we do, it will never be sustainable if we don't address the underlying issues that are really the issues of America: institutionalized inequity, disparities, racism, and classism," Jackson says in a wide-ranging interview for the Land Matters podcast.
Once the nation's fifth-largest city, Cleveland went from being a thriving center of manufacturing and commerce to a notorious example of urban decline. Yet over the last couple of decades, the Midwestern metropolis has fought its way back to stability and renewal. A big part of those advancements, Jackson says, has to do with zoning reform and land policy, including the redevelopment of parcels left vacant by urban renewal and white flight to the suburbs. Any equitable rebound, he says, "has a lot to do with land."
The conversation is part of this year's special 75th anniversary series looking at the people and places that have influenced the Lincoln Institute of Land Policy over time; the city of Cleveland figures prominently in the story of the Lincoln Institute. John C. Lincoln, the founder, got his start there at the close of the 19th century, as an inventor and entrepreneur working in the burgeoning field of electricity. With $200 in savings he started the Lincoln Electric Co., now a multibillion-dollar corporation.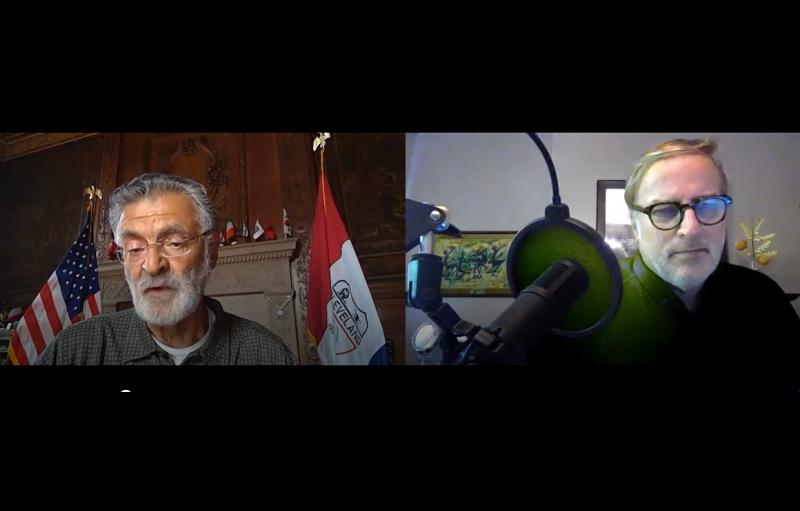 Cleveland was also the place where Lincoln first learned about the political economist Henry George, author of Progress and Poverty, whose work inspired him to establish the Lincoln Foundation in 1946 to study land and land policy. The foundation later became the Lincoln Institute of Land Policy. In recent years, Cleveland has been a focus of the Lincoln Institute's work in other ways, most visibly as the subject of a Making Sense of Place documentary film and a case study in the Legacy Cities initiative.
As part of the Lincoln Institute's 75th anniversary celebration, a special event is planned in September in Cleveland that includes a street fair in Public Square and a keynote by Reverend Otis Moss of Chicago's Trinity United Church of Christ. The Lincoln Institute is also cosponsoring a series of conversations hosted by The City Club of Cleveland, with upcoming events on July 30 and September 24.
This interview is available online and in print as part of the Mayor's Desk feature—our conversations with chief executives of cities from around the world, and during the 75th anniversary year, those in cities that have been especially closely tied to the Lincoln Institute. (See our previous interviews with the mayors of Phoenix and Cambridge.)
You can listen to the show and subscribe to Land Matters on Apple Podcasts, Google Play, Spotify, Stitcher, or wherever you listen to podcasts.
---
Anthony Flint is a senior fellow at the Lincoln Institute of Land Policy and a contributing editor of Land Lines.
Image: Mayor Frank Jackson, with Lake Erie and downtown Cleveland behind him. Credit: Courtesy of City of Cleveland.
---
Related Content
A Legacy of Innovation: How Leaders in Cleveland Reimagined and Rebuilt Their City After Decades of Decline
Making Sense of Place, Cleveland (2020): Confronting Decline, Sparking Renewal
Making Sense of Place, Cleveland (2006): Confronting Decline in an American City
The Life of an Idea: A Lincoln Institute Interactive Timeline
Economic Development
,
Housing
,
Inequality
,
Poverty