Changing the Way Cities Grow
Beijing Event Explores a More Ecological Form of Urbanization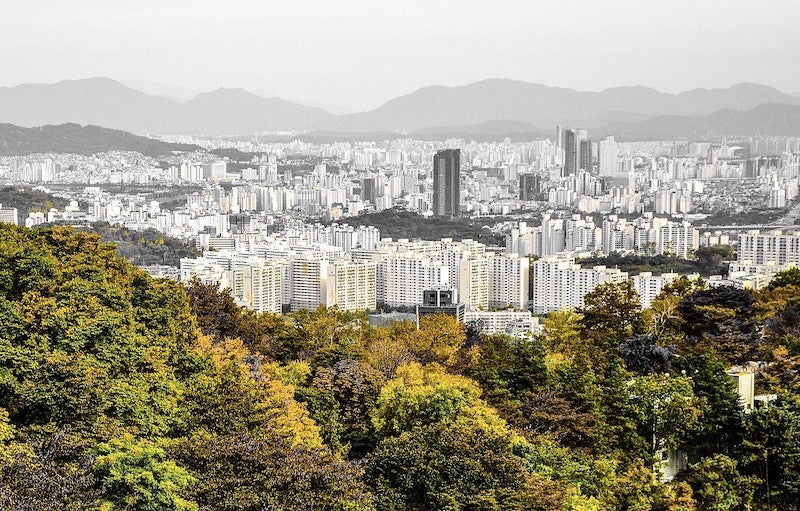 What can humanity learn about urbanization from the veins in a leaf? This was one of the questions posed at a forum cosponsored by the Peking University-Lincoln Institute Center for Urban Development and Land Policy (PLC) and Peking University's College of Urban and Environmental Sciences.
The gathering in early November was a subforum of the Beijing Forum, an annual international event cosponsored by Peking University, the Beijing Municipal Commission of Education, and the Korea Foundation for Advanced Studies. With a focus on "Ecological Civilization and High-Quality Urbanization," the subforum explored the challenges posed by rapid global urbanization: more than half of the world's population now lives in urban areas, and that figure will be close to 70 percent by 2050, according to UN estimates. While subforums typically offer participants the opportunity to delve into specific subjects over the course of two days, explained PLC Director Zhi Liu, organizers designed a shorter event given the constraints of the pandemic. 
Moderated by PLC Deputy Director Canfei He, the event featured presentations by scholars from Arizona State University (ASU) and Columbia University in the United States, and from the Chinese Academy of Sciences, Peking University, and Tsinghua University in China. The presenters tackled the question of how cities can provide equitable opportunities for their growing populations while confronting climate change, preparing for public health crises, and respecting the limits of ecological resources.
"As we've seen in the pandemic, we can have a spread across the global network in ways we've never had before," said Professor Ruth DeFries of Columbia University, author of What Would Nature Do? A Guide for Our Uncertain Times (Columbia University Press 2020). "This dependency is subject to shocks and disruptions that can ricochet and cascade throughout countries and throughout the world. We have little experience knowing how . . . to live in this kind of interconnected world. But this is not new to nature. Nature has lived with this kind of unpredictable complexity for a very long time." One lesson from nature, DeFries noted, is the redundant design of leaves, which have many different veins for water to travel through. Rather than rely on single pathways that are vulnerable to disruption, DeFries said, "cities need redundant and modular networks for reliable food, water, and energy supplies."
Her fellow presenters also recommended a reexamination of familiar urban patterns. Professor Bojie Fu of the Chinese Academy of Sciences defined ecological civilization as "the revolutionary rethinking of industrial civilization." He detailed ecosystem restoration and management efforts in China, where the physical landscape ranges from tropical to arid, and highlighted the work of the Chinese Ecosystem Research Network (CERN). Established in 1988, CERN comprises 44 sites where more than 2,000 researchers and students are studying water, soil, air, biology, and aquatic ecology. Fu said pursuing urbanization that is more environmentally sensitive requires that we "abandon local and immediate interests, [and] think and do in broad spatial and temporal scales."
Professor Peng Gong of the Department of Earth System Science at Tsinghua University also encouraged a shift in thinking. "Health is so important in our urban life that it should be a big part of our policy and our planning," he said. Noting that China's rapid urbanization over the past few decades has led to benefits including an increase in life expectancy of six to seven years, he said the shift has also brought new challenges, including rising health expenditures and health inequities related to pollution. He described a "Healthy Cities" pilot program that aligns with a World Health Organization effort to prioritize health on the urban agenda. In China, the program launched with 10 cities in 2007 and has expanded to 38 cities; it encourages steps ranging from improving drinking water to building healthy schools. "To plan for the future [we need to] take health into consideration," Gong said. "We need data-driven and evidence-driven urban development and urban planning."
Data was also the topic of a presentation by Sanjeev Khagram, dean of the Thunderbird School of Global Management at ASU. "We are creating more data every day than we did [in the entire time] between the dawn of civilization and now," said Khagram, dubbing data "the oil of the 21st century." Khagram touched on technologies ranging from smart streetlights to a mechanical tree invented at ASU that can absorb carbon from the ambient air. Citing the challenges posed by climate change as well as the unexpected opportunities for rethinking urban form that have been introduced by the pandemic, he urged both adaptation and action: "I am an optimist and I believe that if we harness these new technologies . . . we are going to achieve much more sustainable cities than we did in the past."
Professor Jintao Xu, director of the China Center for Energy and Development at Peking University, discussed China's economic transition from an environmental perspective, explaining that the country is undergoing a shift from economic growth driven primarily by trade to growth driven by domestic consumption. Noting the connections between growth in GDP and carbon outputs, he said "environmental perspectives are largely missing in mainstream discussions of China's growth." He also noted that the period of "miraculous growth" experienced over the last few decades in China is not sustainable.
Overall, the presenters offered a relatively optimistic assessment of the possibilities for smart and sustainable growth in urban areas, in China and globally. "In a short three hours, our five distinguished scholars covered five very interesting topics," Zhi Liu said in the closing of the event. "These topics . . . give us a lot to think about [in terms of] the future of our cities and what we can do to make the future of our cities more sustainable and to make the survival of our planet possible."
A video of the subforum, which attracted an audience of more than 5,000 people through a bilingual livestream, is available online.
---
Katharine Wroth is the editor of Land Lines.
Photograph: A recent forum sponsored by the Peking University-Lincoln Institute Center for Urban Development (PLC) explored the connections between urbanization and ecology. Credit: anokarina via Flickr CC BY-SA 2.0.
---
Related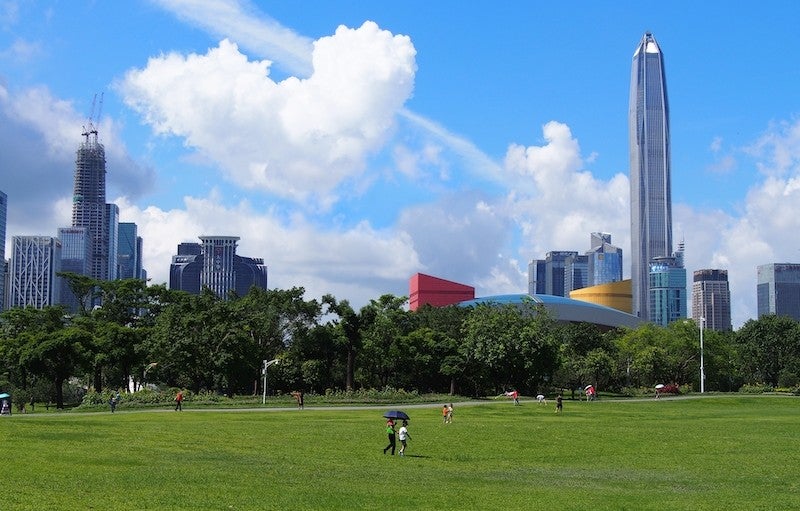 Sponge City: Shenzhen Explores the Benefits of Designing with Nature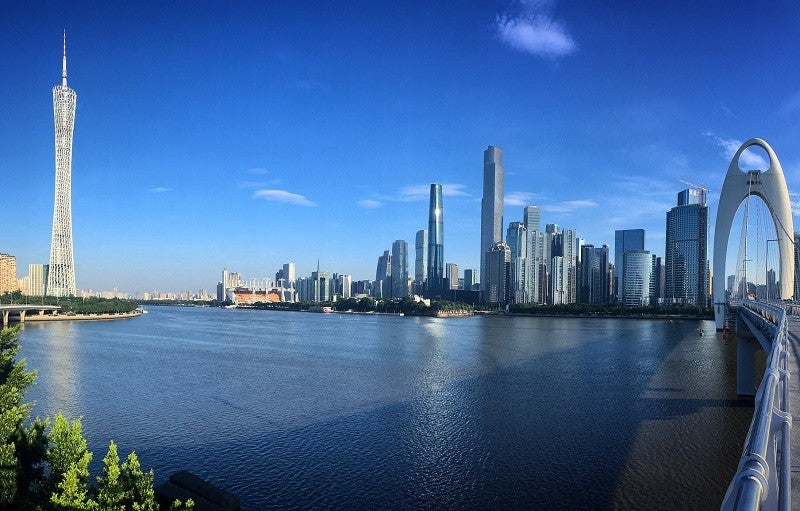 Global Urbanization: Learning from China's Explosive Urban Growth
Ecology
,
Urban
,
Urban Development