Conservation in the Age of Coronavirus
International Land Conservation Network Launches Webinar Series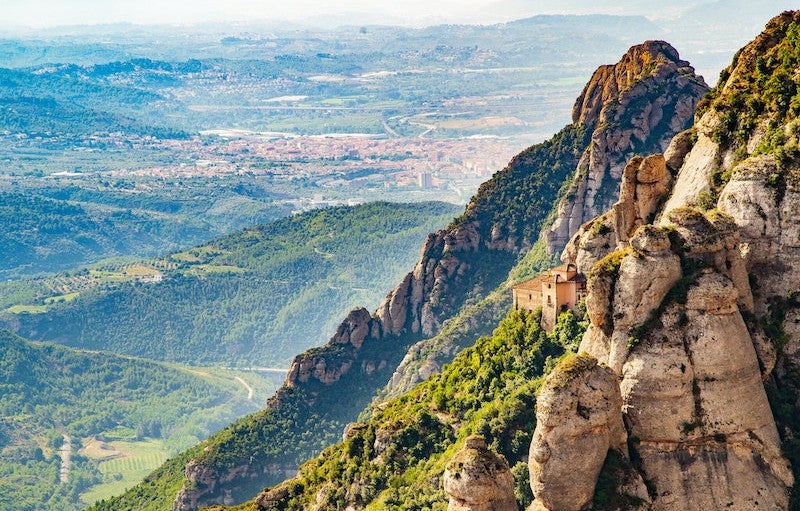 With its major global conference postponed due to the COVID-19 pandemic, the International Land Conservation Network (ILCN) will convene hundreds of conservation practitioners across six continents virtually instead. In partnership with the European Land Conservation Network (ELCN) and with support from the Fundació Catalunya La Pedrera, ILCN has launched a webinar series that will cover the core topics that usually form the pillars of the organization's biennial Global Congress: conservation finance, land stewardship and management, organization and governance, law and policy, and large landscape conservation. 
The webinar series features many of the speakers and experts who were to be involved in the in-person convening, which was planned for April 2020 and has been rescheduled for April 14 to 16, 2021. The goal of the online series is to bring together the global private and civic land conservation community to continue to share knowledge, build capacity, and advance conservation work during these challenging times.
To kick off the series, ILCN Director Jim Levitt hosted an online plenary attended by 200 conservationists from 30 countries. The event, which marked the 50th anniversary of Earth Day, began with a message of support from the Prince of Wales and introductory comments from Levitt and ELCN Project Coordinator Tilmann Disselhoff. 
"While the pandemic has caused incredible human suffering and will continue to do so, it also shows us how fast we are ready to adapt our behavior when we understand that we need to do so for the greater good," Disselhoff said. "I have been impressed with the speed with which people around the world have accepted fundamental changes to their lives. This fact makes me very optimistic that we will likewise be able to tackle our great twin crises of climate breakdown and biodiversity loss, once we acknowledge how urgent they are."
The plenary continued with remarks from two public officials at the forefront of conservation, Catalonia (Spain) Secretary of Sustainability and the Environment Marta Subirà and California Secretary of Natural Resources Wade Crowfoot. Subirà and Crowfoot described the conservation successes and challenges of their respective subnational regions—which, as both noted, share similarities including a progressive political approach, a Mediterranean climate, and climate impacts ranging from wildfire to drought. 
"Scientists have been warning us, and it has become finally obvious, that we are in an emergency situation: a climate emergency and an emergency generated by the loss of biodiversity," Subirà said. "Now, on top of that, we have a global health emergency that in my opinion has connections with the other two. This is a global crisis with unprecedented consequences for the immediate future." Subirà, who noted that she had recently recovered from coronavirus, added that "webinars and congresses such as this one . . . can definitely contribute to the solutions." 
Subirà, Crowfoot, and other speakers addressed the economic uncertainties introduced by the pandemic and emphasized the increasingly clear relationship between economy and environment.
"As we look ahead to coming out of this pandemic, a lot of the work that's going to be linked to economic stimulus is going to have an environmental element," noted Sharon Farrell of the Golden Gate National Parks Conservancy. "In California, tourism is incredibly important, and we have amazing national, state, and regional parks. Having those parks maintain their health and resiliency is going to be critical for our economy . . . we're going to seek more and more innovative ways to keep [environment and economy] aligned."
Following the Earth Day plenary—which was posted on YouTube and WeChat and has subsequently been viewed and downloaded hundreds of times—the webinar series featured a discussion of conservation tools and strategies in common law jurisdictions, focusing on the United States, Australia, and New Zealand. It continued with a reflection on the value of peer learning and collaboration in large landscape conservation, spotlighting four projects in the United States and Chile. Upcoming topics include using EU LIFE funding for private land conservation, conservation in a commercial farming context, and connecting universities with land conservation organizations.
"In the context of the global pandemic, the Lincoln Institute is pivoting in ways that are allowing us to utilize technology and reach new audiences," says Levitt. "While this is an unexpected circumstance, and while it is a painful and very difficult experience for many members of our community of practice and others around the world, it is proving to be an opportunity to foster greater engagement and knowledge sharing. Using the tools and methods available, we will continue to seek out and find effective ways to build the capacity of the global conservation movement." 
Levitt expects that future webinars will be added to the series. The full schedule, including links to previous webinars and registration for upcoming webinars, is available on the ILCN site.
---
Katharine Wroth is the editor of Land Lines.
Image: An excursion to Spain's Montserrat Natural Park was among the group activities planned for the International Land Conservation Network's Third Global Congress, which was postponed from April 2020 to April 2021 due to the COVID-19 outbreak. In lieu of the in-person event, ILCN launched a webinar series to explore biodiversity issues and connect conservationists around the globe. Credit: Ciaran Harron.