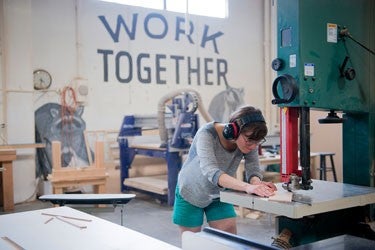 Community Resilience Through Small Scale Manufacturing
May 3, 2023
|
12:00PM - 1:30PM
Moderator: Sarah Yeung, Principal, Sojourner Consulting
Speakers: Derek Santos, Executive Director, New Bedford Economic Development Council, Lars Kuehnow, Program Officer LISC, Duluth, Misty E. Beasley, Regional Director MBAC, Akron Urban League, and Audra Ladd, Co-Director, Urban Manufacturing Alliance 
Smaller legacy cities share common challenges that have increased the urgency for economic development strategies.  In these places, small-scale manufacturing is a strategy that has produced early results and demonstrated strong potential for supporting local economic growth. 
 
In late 2022, The Lincoln Institute of Land Policy and the Urban Manufacturing Alliance published a working paper that highlights models across three case study cities of Akron, Ohio; Duluth, Minnesota; and New Bedford, Massachusetts, that are utilizing an ecosystems approach that helps small manufacturing businesses start and scale where they are. 
 
This is an unprecedented time in manufacturing, with once-in-a-lifetime federal investments being made in the sector. The working paper combines examples of small-scale manufacturing strategies for implementation in order to offer a sense of possibility for smaller legacy cities, arguments to support advocacy for local small-scale manufacturing, and leads to start developing such ecosystems for peer cities—all of which could be supported with increased investment. 
 
This webinar offers a practical introduction to small-scale manufacturing as part of a strategy for inclusive community economic development and features speakers from each of the three cities. 
In the webinar, presenters: 
discuss examples of ongoing small-scale manufacturing strategies that smaller legacy cities can implement; 
provide examples of how to support advocacy for local small-scale manufacturing; 
discuss how other cities can start developing their own manufacturing ecosystems; and 
examine ways small-scale manufacturing intersects with sustainability and racial equity. 
Moderator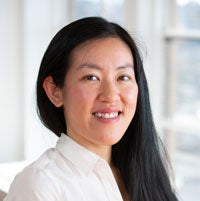 Sarah Yeung has more than 13 years of experience working in and partnering with community-based organizations. She has worked as a community developer, a policy advocate and researcher in Philadelphia and across the country.
She is the founder and principal of Sojourner Consulting, a consultancy which provides support for efforts to create new models in supporting place-based change and revitalization, through services ranging widely and including planning, research and strategic consulting. Sojourner brings an understanding of the systems which dictate land use and development, and how they affect Black and brown communities, particularly immigrant, refugee and limited English proficient (LEP) populations. She helps organizations and governments navigate and reposition their relationships to changing communities.
Speakers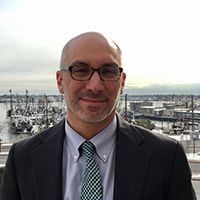 Derek Santos is a lifelong resident of New Bedford with a 25-year background in development, city planning, architecture and historic preservation.  He has been with the New Bedford Economic Development Council since 2007, serving as the director of business development, director of operations, and now executive director of a dynamic team of business development professionals.
The NBEDC, in conjunction with Mayor Jon Mitchell, sets the agenda for New Bedford's strategic economic development growth.  A nine-member board of directors and broad based council of business and community leaders govern the NBEDC.
Before joining the NBEDC team, Mr. Santos served as the Historical Architect for New Bedford Whaling National Historical Park and was the chairman of the Historical Commission and vice-chairman of the City's Planning Board.  He currently serves on the board of directors of the Workforce Investment Board and the One SouthCoast Chamber of Commerce.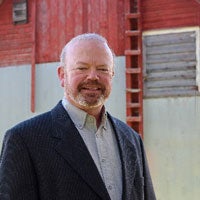 In his many community and professional roles, Lars Kuehnow has designed and launched an entrepreneurship partnership with the University of Minnesota Duluth for minority community members underrepresented in the local business ecosystem. The program included three prongs, Cultural Entrepreneur Program, Community Partners, and Creative Startups Incubation Cohort, and became second largest Creative Startups cohort worldwide. In a rundown commercial corridor, he used strategic planning, marketing basics and dogged leadership to bring in 35 new businesses and 200+ new jobs in under three years. Kuenhnow is also responsible for helping revitalize a community manufacturing career program that previously got its funding slashed. By re-aligning the entire program framework, reducing expenses, and broadening the pipeline for manufacturers and applicants, he kept the program alive with record high outcomes and record low costs.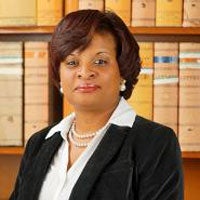 Misty E. Beasley has been employed with the Akron Urban League since 2002.  Mrs. Beasley was promoted to the role of regional director of the Minority Business Assistance Center (MBAC) from the senior business advisor position.  She holds a master's in Public Administration (MPA) and Certified Business Advisor (CBA) certification from Kent State University.  She is also a Certified Business Advisor with the GrowthWheel online platform.  As the regional director of MBAC-Akron, Mrs. Beasley provides oversite of programming and MBAC services that assists small, minority-owned, socially, and economically disadvantaged businesses across nine counties. She has a passion for serving others and is dedicated to the growth, sustainability, and economic inclusion of businesses in the MBAC Akron Region and across the State of Ohio.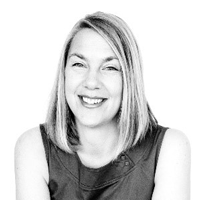 Audra Ladd is the Director of Manufacturing Policy for the Urban Manufacturing Alliance – a national non-profit supporting domestic manufacturing and locally made products.
With a background in economics and urban planning, she has over 20 years of experience in the public and private sectors supporting equitable economic and community development. Before joining UMA she was the Director of Economic and Community Development for the City of Nashville/Davidson County, TN where she led business recruitment and retention, directed the Industrial Development Board and the Nashville's Foreign Trade Zone. She is a small batch manufacturer herself producing pottery and woven textiles, and most recently – hand-spun yarn.
Open for registration:
March 22, 2023 8:00 AM – May 3, 2023 11:59 AM