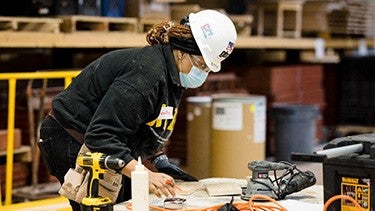 Equitable Development Programs for New Construction in Weak Markets
February 28, 2023
|
12:00PM - 1:00PM
Moderator
:  
Beverley Loyd
, Managing Director of Lending MI and OH, IFF 
Speakers
: 
Cory Riordan
, Executive Director, Tremont West Development Corporation, 
Matthew Madia
, Director of Real Estate Services, Neighborhood Allies (Pittsburgh), and
Brian Ogawa
, Senior Commercial Real Estate Associate, Port of Greater Cincinnati Development Authority  
Watch the recording
This webinar is the first in a two-part series, "Building Equity and Market Strength in Legacy Cities: Context-Driven Equitable Development." Register separately for the second webinar. 
Weak market conditions severely limit policy and programmatic options for addressing inequity in legacy cities. But equitable real estate development is possible with creativity, local knowledge, and sensitivity to protecting burgeoning market strength.  
Greater Ohio Policy Center and the Lincoln Institute recently published a working paper, Building Equity: Equitable Real Estate Development Strategies for Weak Markets, which outlines several of these approaches. 
In this series, we examine strategies identified in the working paper that promote equitable outcomes while also protecting against overstepping and diminishing the market strength essential to sustained revitalization. We also share efforts led by private developers to strengthen real estate markets through innovative, equity-driven approaches. 
 
This webinar series will interest practitioners in legacy cities who want to learn about policies and programs that can work in weak markets. Strategies covered range from emerging interventions to more established programming aimed at ensuring the gains from economic development benefit all residents. 
Webinar 1: Equitable Development Programs for New Construction in Weak Markets 
February 28, 2023
This webinar will present detailed examples of strategies applicable in weaker real estate markets that can deliver equity benefits in novel ways. These strategies are suitable for local actors working in places that cannot sustain broad inclusionary housing policies or exactions due to the lack of market strength, political will, or both. 
 
Moderator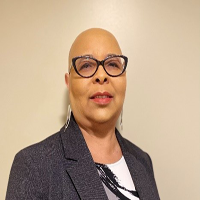 Beverley Loyd, CPA is Managing Director of Lending for Michigan and Ohio at IFF, a nonprofit financial institution. In her role, Beverley develops and implements strategies to serve the needs of nonprofit clients throughout the region, while providing leadership to a team of experienced lenders who are passionate about community development. With more than 20 years' experience in commercial lending, Beverley brings her expertise in designing financial solutions for organizations of all sizes throughout Michigan and Ohio. Before joining IFF, she worked as a bank officer focused on the commercial and real estate markets for several Detroit-based banks. Beverley obtained her Master's Degree in Finance at Walsh College and a Bachelor's in Business Administration, with an emphasis in Accounting at the University of Michigan-Flint. She has taught Accounting, Finance, and General Business courses for more than 15 years at the graduate and undergraduate levels. She is a Certified Public Accountant, with experience in audit and taxation. Beverley has spent a lifetime dedicated to community service by participating in numerous charitable events, serving on nonprofit boards and committees, supporting fundraising activities that provide scholarships to local students, conducting financial workshops, and other programs and activities. Family is the joy in her life with 3 daughters, 2 granddaughters, and 3 grandsons. She also enjoys travel, gardening, and home improvement projects.
Speakers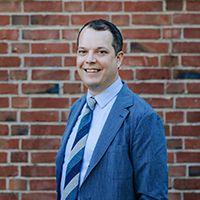 As the Director of Real Estate Services, Matt Madia leads Neighborhood Allies' Centralized Real Estate Accelerator. The Accelerator is a new, comprehensive, and community-based real estate model aimed at increasing the flow of capital to development projects in low-income neighborhoods and creating wealth-building opportunities for traditionally underserved residents. Prior to joining Neighborhood Allies, Matt served as Chief Strategy and Development Officer at Bridgeway Capital where he where he underwrote and structured community development and small business transactions and worked with community and regional leaders to direct additional resources to underserved neighborhoods. Matt brings with him a decade of financial tool development in the development sector and has raised nearly $25M in grants and $40M in structured debt. Previously, he spent six years as a policy analyst at a Washington DC-based public interest group, analyzing and lobbying for regulations and legislation more protective of consumer health, worker safety, and the environment.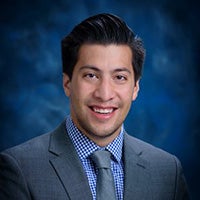 Brian Ogawa is a Senior Commercial Real Estate Associate for the Port of Greater Cincinnati Development Authority. His responsibilities include pre-development financial underwriting and analysis of due diligence items for strategic dispositions, acquisition, and developments for multi-family and commercial properties. Ogawa also serves as project manager for stabilization and environmental remediation projects, which includes soliciting bids, managing budget, and contractors. Prior to joining the Port, Brian served as a development analyst and senior development officer with the City of Cincinnati's Department of Community and Economic Development. In this role, he managed the underwriting and approval process for incentive packages for large-scale real estate development projects, including tax increment financing, loans, grants, and tax abatements. He also worked closely with the neighborhood stakeholders and managed multiple grant programs geared towards revitalizing neighborhood business districts. Brian received his undergraduate and graduate degrees from Xavier University.
Cory Riordan has served as Executive Director of Tremont West Development Corporation since 2012. During his tenure with the organization he has worked to expand quality of life initiatives for all residents through expansion of healthy food access, creation of recreation programs, and development of commercial activity that serves the residents of the neighborhood. Cory has also guided planning and development processes that have resulted in millions of dollars of investment in the Tremont neighborhood. Over the past few years, the organization is taking a more active role in ensuring affordable housing. Previously, Cory served as the Executive Director of St. Clair Superior Development Corporation on the near east side of Cleveland. He believes strongly in the work of community development corporations and their ability to help build great neighborhoods. He believes in the people of Cleveland and their communities to overcome challenges and work together for a bright future. Cory obtained his Master's Degree in Urban Planning Design and Development in 2007 from Cleveland State University and a Bachelor's Degree in Political Science from Ohio University in 2002. He lives in Cleveland with his wife and two children.
Register separately for the second webinar in this series, which will concentrate on programs driven by for-profit developers to build local market strength, often with a focus on meeting the needs of existing residents or supporting minority contractor business development. 
Main image credit: General Building Contractors Association
Open for registration:
January 19, 2023 2:56 PM – March 1, 2023 11:59 AM