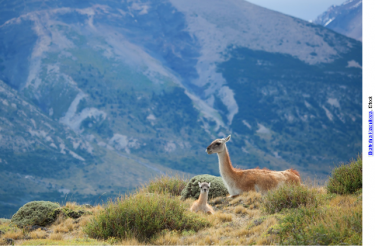 Workshop on Emerging Innovations in Conservation Finance
September 27, 2016 – September 29, 2016
Partners: Las Majadas de Pirque, David Rockefeller Center for Latin American Studies (DRCLAS), Harvard University, Fundacion Robles de Cantillana, Templado, and Que Pasa
It is a particularly important and auspicious time for the land conservation community in Chile, and across the Americas, to consider the distance traveled over the past several decades and the tremendous challenges they will face over the balance of the twenty-first century. The significance of the moment in Chile is underscored by two ongoing initiatives:
The passage by the Chilean Congress of the Derecho Real de Conservación, which now allows private landowners to protect their land in perpetuity, and
A project now being negotiated by the Government of Chile and Tompkins Conservation that may protect as many as 10 million acres as new or expanded National Parks.
Even in the context of these historic intitiatives, the challenges facing the land conservation communities in Chile and around the globe are very large and complex. Massive amounts of human and financial capital will be required over the remainder of the twenty-first century to fund land conservation initiatives for a range of purposes, including green and gray infrastructure necessary to address:
Very rapidly growing demand for renewable energy resources, requiring increased levels of diligence to assure that developers will properly mitigate environmental impacts
Accelerating sea-level rise and increasingly intense storm activity, and
Changing quantity and quality of fresh water available to human and natural ecosystems leading to increased demand for desalination and water treatment facilities.
Governments alone will be unlikely to supply the trillions of dollars of capital needed to adequately address these and myriad associated challenges to natural systems. It will take some of the world's best talent, most inventive technologies, and not least, financial ingenuity, coming from the public, private, NGO and academic sectors, to help pass along to future generations the green and biodiverse biosphere now facing ongoing existential threats.
The aim of this workshop is to build on and sharpen concepts that are making, or have the potential to make, a substantial impact on conservation finance in the Western Hemisphere and beyond. These objectives, in turn, serve the larger mission of the International Land Conservation Network (ILCN), which is to connect organizations and people around the world that are accelerating private and civic sector action to protect and steward land and water resources. 
Partners of this workshop include: Las Majadas de Pirque, Lincoln Institute of Land Policy, David Rockefeller Center for Latin American Studies (DRCLAS), Harvard University, Fundacion Robles de Cantillana, Templado, and Que Pasa.
This is an invitation only event.
Invitation Only, No Registration