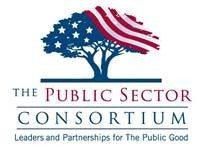 Leadership Matters Massachusetts
September 1, 2017 – March 29, 2019
Cambridge, MA, United States
Public leadership is the profession we all depend on to preserve, protect, and sustain the resources we depend on to thrive. Public leaders in local and state government provide most of the day to day public services we need to maintain, improve, and sustain our quality of life. Meeting these needs requires leaders who have advanced skills in designing and leading meetings for outcomes and civic engagement, systems analysis and systems thinking, strategic alignment of performance metrics with strategic planning, negotiation skills that create value and outcomes for all parties, and the ability to analyze the consequences of all public sector decisions. 
Leadership Matters Massachusetts is a public leadership development program run by the Public Sector Consortium in partnership with the Lincoln Institute of Land Policy. The program is for public leaders in elected office, local and state government, academic and nonprofit institutions, and community groups. The program builds capacity for public leaders to help them become more effective in their work. Leadership Matters is spread out over three phases. Phase one consists of four two-day classroom trainings, which takes place from September 2017 to February 2018. Phase two involves the development and execution of an innovations project which will meet a need, enhance public services, and create a cost savings for that city or organization. Each team receives personalized skills training, mentoring, and coaching to help them accomplish their outcomes and measure their results. Phase two takes place from February to December 2018. Phase three is a best practices conference, where teams share what they have accomplished and learned. The conference will be held in March 2019.   
The Public Sector Consortium is a nationwide non-profit located in Cambridge, MA that is dedicated to reinventing the practice of public leadership for the public good. 
This is an invitation only course.
Invitation Only, No Registration
Event location:
Lincoln Institute of Land Policy
United States