Consortium for Scenario Planning 2021 Conference
January 13, 2021 – January 15, 2021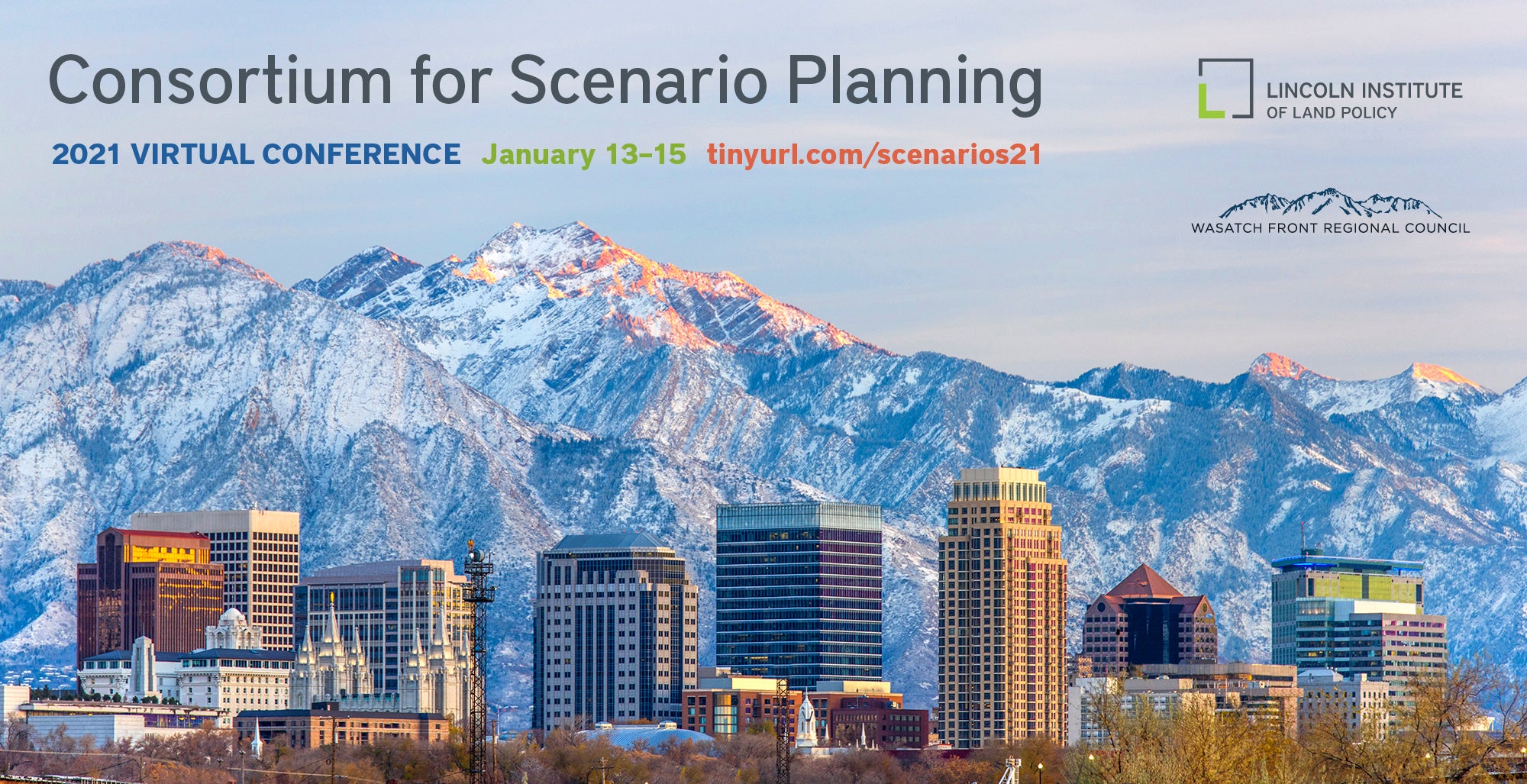 The fourth annual Consortium for Scenario Planning Conference went digital in January 2021! With 150 attendees, this cutting-edge event featured interactive presentations by the Wasatch Front Regional Council and dozens of practitioners, consultants, and academics who use scenarios to develop more equitable and inclusive places, address economic and environmental challenges, respond to infrastructural needs, and more. 
Program highlights include: 
learning about the evolution of scenario planning in Salt Lake City, including a virtual tour of the region from WFRC; 
virtual networking opportunities; 
facilitated interactive group sessions; 
panel discussions on equity and low-growth issues in scenario planning with top researchers;
"unconference" programming developed by conference attendees; and
 13.75 APA certification maintenance credits available.
The conference is summarized in the article Annual Conference Addresses Equity, Climate Resilience, COVID-19, and More by Emma Zehner.
The Wasatch Front Regional Council led conference attendees on two virtual tours of local projects that the region's scenario planning work enabled.
To start planning your experience, visit the conference platform. You can also download the conference agenda and speaker bios.
For more information, or to enquire about sponsorship opportunities, contact Heather Hannon, Scenario Planning Manager, at hhannon@lincolninst.edu.