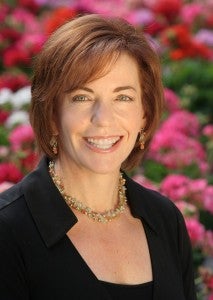 Associate Director, Babbitt Center for Land and Water Policy
Paula Randolph is responsible for producing content for the Babbitt Center that raises awareness of the critical importance of water sustainability and resilience in the Western United States. She creates and curates videos, photography, infographics, and other materials that communicate the complex issues surrounding land and water management in the Colorado River Basin. 
Driven by a deep passion for the American West, she believes that all communities in the region should have access to the tools and knowledge necessary to manage their land and water resources in a sustainable way. Paula understands that water is a precious and limited resource, and that it is essential to work collaboratively to develop innovative solutions that ensure its availability for future generations. 
Through her work with the Babbitt Center, Paula Randolph is helping to advance the integration of land and water management, not only in the Colorado River Basin but throughout the Western United States and beyond. Her efforts are critical to creating a more sustainable and resilient future for all communities that rely on this precious resource.