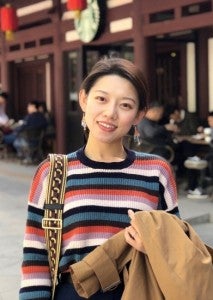 Policy Analyst, China Program
Mengran Wang is a policy analyst at the Peking University–Lincoln Institute Center for Urban Development and Land Policy (PLC). She supports the research, policy advisory, and demonstration projects in the fields of land conservation, environmental policy, and sustainable development.
Mengran earned her master's degree from George Washington University (GWU), where she focused on sustainable development and urban policy. Prior to GWU, Mengran received a bachelor's degree in land management from Zhejiang University, China. Before joining PLC, she worked as research intern at the World Resources Institute, Development Research Center of the State Council, District Department of Transportation, and the World Bank.