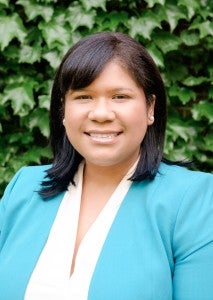 Assistant Professor of Practice & Co-Director, Managing for Social Impact
Lourdes began her career as an attorney representing government entities and investment banks in their public finance transactions at the law firm Palmer & Dodge (now Locke Lord, LLP). Following that work, Lourdes helped co-created the public finance business division at Fidelity Investments as a Vice President of Municipal Finance. At Fidelity, Lourdes helped lead the growth of the company's public finance division, established and managed Fidelity's first New York office for public finance, and developed Fidelity's national education program to educate investors with respect to the municipal market.
Following Fidelity, Lourdes' professional experiences include serving as General Counsel and Vice President of Research of the investment management company, Breckinridge Capital Advisors and serving as Director of International & Institute-wide Initiatives at the Lincoln Institute of Land Policy. At the Lincoln Institute, Lourdes established the International and Institute-Wide Initiatives department, directed the team and global programs of work with partners that included leading universities, the Pew Charitable Trusts, the Organization for Economic Cooperation and Development, and others. Lourdes also directed the Institute's cross-disciplinary campaigns, chaired the institute-wide reserve fund, and managed the staff supporting institute-wide learning design. As an expert for the United Nations Habitat Policy Unit 5, Lourdes served as one of the authors who wrote the policy framework for municipal finance to guide the United Nations New Urban Agenda in support of the Sustainable Development Goals.
Outside of her work at Boston College, Lourdes serves as a special advisor to the President of the Lincoln Institute, providing consultative and strategic advice with respect to the organization's educational, international, and institute-wide programs. Lourdes also directs the Civic Innovation Project (CIP), a global thought leadership initiative focused on using technology to advance city-to-city learning that she founded and launched in 2015. The CIP launched the Public Sector Leaders forum series with the Microsoft Corporation in 2015 and 2016 and was recognized by Gov CIO Outlook Magazine in 2017 as one of the Top Ten emerging innovative technology platforms in America focused on government citizen engagement.
In addition, Lourdes serves as Governor Baker's appointed Chair of the Massachusetts State Finance and Governance Board, serves on the board of the Rappaport Center for Law and Policy, and serves on the board of United Way.