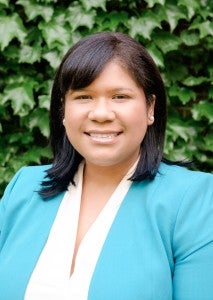 Special Advisor to the President
Lourdes Germán serves as a full-time member of the Faculty at the Carroll School of Management at Boston College and serves as a special advisor to the President of the Lincoln Institute, providing strategic and consultative expertise.  
Previously, Lourdes served as Director of International & Institute-Wide Initiatives at the Lincoln Institute where she established the department, directed the Institute's cross disciplinary campaigns focused on Municipal Fiscal Health and Land Value Capture, chaired the institute-wide reserve fund, and managed the staff supporting institute-wide learning design. Prior to joining the Lincoln Institute, Lourdes began her career as a public finance attorney representing government entities in the United States at a leading international law firm, Locke Lord, LLP; co-created the global municipal finance business division at Fidelity Investments as a Vice President; served as General Counsel and Vice President of a global investment management company Breckinridge Capital Advisors; and launched the Civic Innovation Project—an online thought leadership platform that has been recognized for its impact using technology to advance city-to-city learning. 
Outside of work, Lourdes is the appointed Chair of the Massachusetts State Finance and Governance Board by the Governor of Massachusetts; served as a government appointee of the Mayor of Boston to the board that oversees the City of Boston's audit and budget; serves on the board of the Rappaport Center for Law and Policy; and serves on the board of United Way. Lourdes is one of the co-authors of the book, Finance for City Leaders, published by the United Nations in 2016.