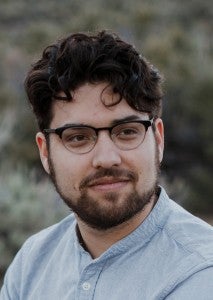 Director, Internet of Water, Center for Geospatial Solutions
Kyle is a director at the Center for Geospatial Solutions, where he oversees open-source technology development and stakeholder engagement in support of the Internet of Water, a national public and private sector effort to modernize and connect water-related data in the United States.
Kyle has training and experience as an environmental engineer, urban planner, environmental public health professional, geospatial technologist, and social scientist. He has been lucky to pursue an academic and professional career addressing diverse and pressing policy questions about links among water, the natural and built environments, people, and the political economy. He has sampled the physics, chemistry, and biology of surface waters for state regulatory agencies; managed survey fieldwork in low- and middle-income countries, collecting data about rural and urban drinking water systems and their customers; consulted on urbanization research projects associated with the World Bank and Asian Development Bank; provided research design and statistical analyses for studies of US coastal hazards policies; and developed time series models to analyze water-meter data in the private sector.
Notably, Kyle has served as lead data architect on the core team behind the Internet of Water Coalition, steering its growth, scale, and transition from a start-up project at Duke University to a key initiative of the Center for Geospatial Solutions.
Kyle is a PhD candidate in city and regional planning at UNC–Chapel Hill. He also holds master's degrees in city and regional planning and public health from UNC, as well as a BS in environmental engineering from Stanford.