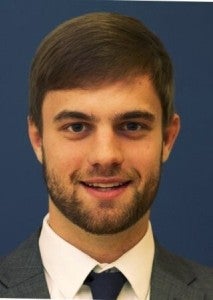 Director of Environmental Strategies, Center for Geospatial Solutions
As the director of environmental strategies at the Center for Geospatial Solutions (CGS), John Paul (JP) leads key initiatives across environmental markets, land restoration, and water resources, generating data insights that help partners design and implement equitable land, water, and climate solutions. His interdisciplinary background in hydrology, environmental management, urban planning, geospatial technology, and data science supports a wide range of efforts. He manages client relationships including expanding to new lines of business, oversees project execution, and contributes to business development and technology innovation. JP also spearheads CGS' remote sensing efforts, applying machine learning and deep learning algorithms to various types of imagery, including multispectral drone imagery and commercial/public satellite imagery. 
Prior to joining the Lincoln Institute, JP was a project manager/water resources planner at Wood PLC, where he helped municipal, federal, and private clients solve complex environmental compliance, ecological restoration, and data management issues. JP also worked as a researcher in the Watershed Hydrology and Biogeosciences Laboratory at Duke University's River Center, where he led the installation, calibration, monitoring, and analysis of hydrology instruments as well as geomorphic surveys.  JP has an M.E.M. in water resources management and a certificate in geospatial analysis from Duke University and a B.S. from Virginia Tech.