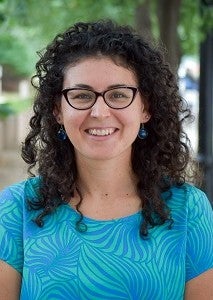 Associate Director of Planning Practice and Scenario Planning
Heather Sauceda Hannon, AICP, is the scenario planning manager at the Lincoln Institute of Land Policy. She is responsible for running the Consortium for Scenario Planning and advancing planning practice through the Consortium's strategic initiatives and educational efforts.
Prior to joining the Lincoln Institute of Land Policy, Heather was a transportation planner consulting for the U.S. Department of Transportation. She has also worked in regional and state planning at the Massachusetts Department of Transportation, and in campus planning at Harvard University and University of Massachusetts, Boston. She has been certified by the American Institute of Certified Planners since 2009 and serves on her town's planning board.
Heather earned her B.A. in architecture from Princeton University and an M.A. in urban planning from Harvard University's Graduate School of Design.