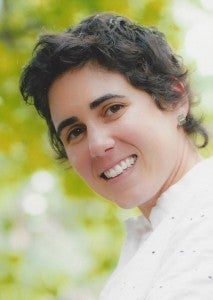 Senior Program Manager, Babbitt Center for Land and Water Policy
Faith Sternlieb joined the Babbitt Center for Land and Water Policy in July 2018 after a post-doc position with Colorado State University (CSU) through the U.S. Department of State, Office of the Geographer, where she focused on participatory mapping in under-served, rapidly growing cities in the developing world. Faith's previous experience includes community-based natural resource management in Palau, Micronesia, and transboundary watershed governance in the Mara River Basin in Africa, the Colorado and Rio Grande-Bravo Basins in North America, and the Kidron-Nar River Basin in the Middle East. She has also worked on water quality projects with indigenous communities in the Ucayali River Basin in South America and has advocated for better U.S. policy on water, sanitation, and hygiene.
Faith received a bachelor's degree in anthropology and Latin American languages from the University of Maryland, a master's degree in agriculture through the Peace Corps Masters International Program, and a Ph.D. in earth sciences with a watershed specialty, both from CSU. Her research interests lie in working with communities to solve the challenges of environmental justice, water sustainability, and climate resilience through appropriate technology, intelligent design, collaboration, sound science, and political resolve.