A technical assistance and low-interest financing program that helps homeowners improve and maintain the physical and economic value of older homes
Geography
Cleveland and multiple other jurisdictions across northern Ohio
Sponsoring Institution
Cleveland Restoration Society
Key Milestones
The Cleveland Restoration Society (CRS) founds the Heritage Home Program
CRS licenses the Heritage Home Program to the Lucas County Land Bank (Toledo, Ohio)
Financial Implications
Public Financial Impact: Revenue Generating (expanded tax base greater than subsidy)
In 2018, the program made 139 loans, totalling nearly $8 million.
Since its inception, the program has made 1,677 loans, totalling over $67 million.
Select Models Goals
Help residents stay in their homes and their neighborhoods as long as possible
Improve quality of homes for residents and increase property values for sellers
Minimize ineffective expenditures of limited resources
Stabilize and strengthen all neighborhoods, including those in weak and middle markets
Improve municipal revenue base
Implementation: Model Design
Technical assistance and loan programs reduce the uncertainty and costs associated with maintaining and improving older homes.
Free site visits, impartial technical assistance, and advice on potential improvements teach residents how to increase the values of their homes while preserving the unique features that make older homes and neighborhoods attractive to buyers.
Loans range from $3,000 to $150,000 (with an average of about $25,000), with interest rates around 2 percent and no income restrictions. In some areas, even lower rates are available to qualifying low-income households.
Loan interest rates are subsidized by county and state governments and offered through two local banks.
Work must be permitted and follow technical standards.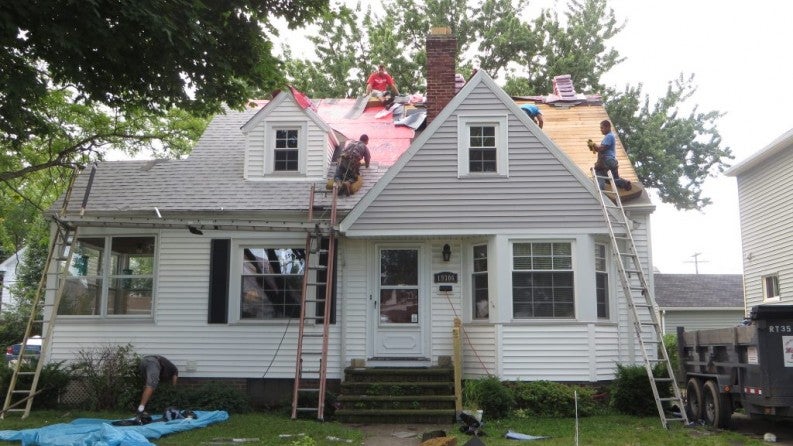 Key Innovations
The Heritage Home Program is noteworthy for the extent to which it leverages existing assets—namely, the physical character of older homes and neighborhoods—in strategies to strengthen home ownership and neighborhoods at all market positions. The program is not income-limited and is available for neighborhoods vulnerable to near-term decline, a key option in a legacy city with an abundance of middle neighborhoods.
The program requires that exterior improvements adhere to strict standards, which helps increase real estate values in surrounding neighborhoods while improving individual homes. Studies conducted by faculty at Cleveland State University identified lower foreclosure rates and increased sales prices among program participants. Research also identified higher appraised values for nearby properties.
While the program's loan component is important, its free technical assistance may be of even greater value to the individuals and communities served. Lack of high-quality information about home repair and improvement is a major impediment to sustainable home ownership for low-middle wealth individuals. To date, through this program, 9,000 homeowners have received technical assistance on projects valued at a total of $200 million. 
Staffing and/or Capacity

The Heritage Home Program has evolved from a historic home program into a home ownership and neighborhood-strengthening program that now serves more than 40 communities in northeastern Ohio. A program of the Cleveland Restoration Society, it is administered by a team of five dedicated staff members, in addition to organizational leadership and administration.
Strategies Utilized
See also
Akron, OH
Promoting economic and urban development in neighborhood business districts through comprehensive corridor planning, incentive programs, and public management reforms
Rochester, NY
Supporting long-term residency by providing free architectural designs for owner-occupants seeking to add a half-bathroom to the ground floor of single-bathroom homes
Buffalo, NY
Elimination of off-street parking minimums to promote citywide development, density, and the use of alternative transportation modes