Reduced Poverty and Spatial Inequality
Increasing access to the resources and opportunities that communities and people need to thrive, especially for those who have been historically denied access
Better access to opportunity means better outcomes—at the individual and collective levels—and land policy can be a crucial lever in achieving that. In the United States and elsewhere, we must grapple with our histories of racial and class oppression, persistent segregation, and inequitable access to resources and opportunities. Our work seeks to address these challenges by expanding access to thriving neighborhoods and cities, and creating new opportunities in those that are struggling.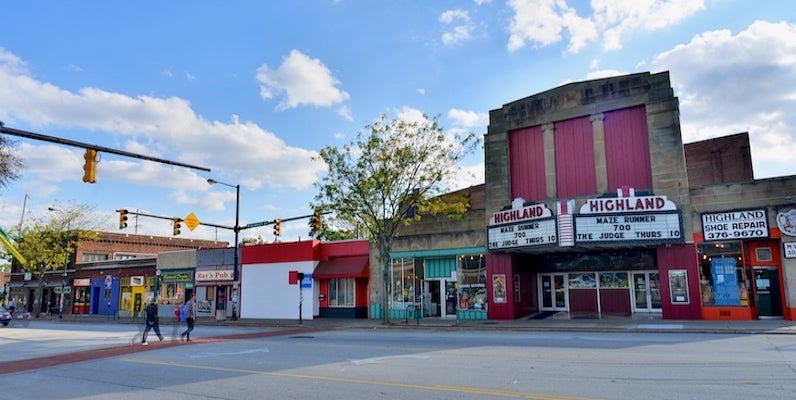 The Legacy Cities Initiative
The Legacy Cities Initiative supports an expanding network of civic leaders, policy makers, and others who are working together to advance equitable revitalization of these places.
Once drivers of industry and prosperity, legacy cities have been at the center of some of America's most historic achievements, and they possess a strong civic spirit and culture of innovation at a time when these qualities are most needed. These cities offer growth potential not only for families, businesses, and communities seeking a stable future—but also for the country as a whole. Home today to nearly 17 million people and a collective economy of $430 billion, legacy cities share the potential for an inclusive, prosperous future. Though they now struggle with the COVID-19 pandemic, the resulting economic recession, and the ongoing tragedy of a racially biased policing and criminal justice system, their resilience and potential remain strong.
The Legacy Cities Initiative promotes sustainable and equitable revitalization by convening networks, facilitating the exchange of ideas and practices, and researching and advancing new policy approaches.
Explore our interactive, searchable map of nearly 100 legacy cities, and filter cities by population, demographics, geography, economic and housing characteristics, or by the types of initiatives cities have pursued.
Center for Community Investment
The Center for Community Investment (CCI) works to ensure that all communities—especially those that have suffered from structural racism and policies that have left them economically and socially isolated—can unlock the capital they need to thrive. Ultimately, CCI aims to transform the practice of community investment in the United States so that it dismantles structural inequities and helps communities realize their priorities.
When hospitals and health systems invest in improving community health, they benefit not only the neighborhoods they serve but themselves. In this brief, CCI outlines lessons learned from its Accelerating Investments for Healthy Communities program.