Features
Proyectar en el Antropoceno
Cincuenta años después de la publicación del libro seminal de Ian McHarg Design with Nature , un nuevo volumen rinde homenaje a sus ideas. Publicado por la Escuela de Diseño Stuart Weitzman de la Universidad de Pensilvania y el Instituto Lincoln de Política de Tierras, Design with Nature Now ofrece...
Read the Article
De la ciudad de Nueva York a Jining, China, estos proyectos ejemplifican el principio de proyectar con la naturaleza
Design with Nature Now destaca 25 proyectos de todo el mundo que representan y expanden la filosofía de diseño de Ian McHarg. Este número ofrece un vistazo a cinco de estos proyectos: Malpai Borderlands, en Arizona y Nuevo México; 2050—An Energetic Odyssey, en el Mar del Norte; Weishan Wetland Park...
Read the Article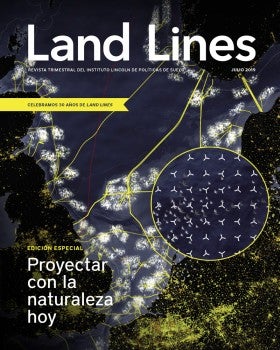 Departments