For immediate release
Contact: Anthony Flint 617-503-2116 anthony.flint@lincolninst.edu / Will Jason 617-503-2254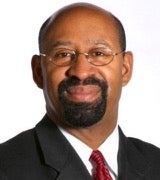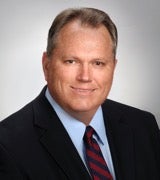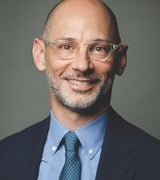 CAMBRIDGE, Mass. (May 31, 2017) – Former Philadelphia mayor Michael Nutter, former Mesa, Ariz. mayor and Phoenix-area transit chief Scott Smith and business and financial consultant Timothy Renjilian have joined the Board of Directors of the Lincoln Institute of Land Policy.
"We welcome Michael Nutter, whose lifelong commitment to public service embodies the impact the Lincoln Institute wants to have on quality of life in communities worldwide," said Kathryn J. Lincoln, chair and chief investment officer for the Lincoln Institute. "Similarly, Scott Smith's distinguished record in local government and transit will be an asset as we promote fiscally healthy and sustainable communities. And Timothy Renjilian's deep experience with business, financial and regulatory issues will enrich the collective expertise of our Board of Directors."
Michael Nutter served as Democratic mayor of Philadelphia from 2008-16 after nearly 15 years on the City Council. During his tenure, he focused on reducing crime, increasing sustainability, attracting new businesses and residents, and strengthening the city's fiscal health. He worked with New Orleans Mayor Mitch Landrieu and the National League of Cities to launch Cities United, an initiative aimed at combatting violence and crime among African-American men and boys, and served on former President Barack Obama's My Brother's Keeper Advisory Council. Nutter was also president of the United States Conference of Mayors from 2012-13. He is now the David N. Dinkins Professor of Professional Practice in Urban and Public Policy at Columbia University's School of International and Public Affairs, a member of the Homeland Security Advisory Council, and a Senior Fellow for What Works Cities, a program of Bloomberg Philanthropies, among other roles. He has a bachelor's degree in economics from the Wharton School of Business at the University of Pennsylvania.
Scott Smith served as Republican mayor of Mesa, Ariz. from 2008-14, focusing on reducing spending and increasing efficiency and accountability. He was appointed in 2016 as CEO of Valley Metro, a public transit authority serving a population of 4 million people and 67 million annual passengers in the Phoenix metropolitan region. In addition, he is a senior nonresident fellow at The Brookings Institution Metro Policies Program, served as president of the United States Conference of Mayors in 2013-2014, and was also a resident fellow in the Institute of Politics at Harvard University's Kennedy School of Government. Smith has a bachelor's degree in accounting from Brigham Young University and MBA and JD degrees from Arizona State University.
M. Timothy Renjilian is a senior managing director for FTI Consulting Inc., with 30 years of experience providing audit, accounting and advisory services to attorneys and corporate clients. He is focused primarily on the health care sector, serving as an advisor on a range of regulatory and legal issues. His clients have included hospital systems, inpatient rehabilitation facilities, skilled nursing facilities, home health companies, durable medical equipment suppliers, pharmaceutical companies, device manufacturers, payers, and others. Renjilian was previously a partner with KPMG LLP, and with Arthur Andersen LLP. He has a bachelor's degree in accounting from the University of Virginia.
The other members of the Lincoln Institute board include Roy Bahl, Regents Professor of Economics, Emeritus, at Georgia State University; Carolina Barco, former ambassador of Colombia to the United States; Thomas M. Becker, retired president of the Chautauqua Institution; Raphael Bostic, director of the Bedrosian Center on Governance and the Public Enterprise at the University of Southern California and incoming president and CEO of the Federal Reserve Bank of Atlanta; Mimi Brown, former commissioner of Rating and Valuation for the Government of Hong Kong; Jane Campbell, director of the Washington office for the National Development Council; Anthony Coyne, president of Mansour, Gavin, LPA in Cleveland; Bruce Lincoln, president of Innervizion Surf Company in Chandler, Arizona; David C. Lincoln, president of VIKA Corp. and chairman of Claremont Lincoln University; John G. Lincoln III, former senior engineer at CH2M-Hill in Boise, Idaho; Johannes F. Linn, a resident senior scholar at the Emerging Markets Forum in Washington, D.C.; George W. McCarthy, president and CEO of the Lincoln Institute of Land Policy; Constance Mitchell Ford, visiting professor at the Philip Merrill College of Journalism at the University of Maryland; Thomas Nechyba, professor of economics and public policy studies at Duke University; and Jill Schurtz, Executive Director, St. Paul Teachers' Retirement Fund Association, in St. Paul, Minnesota.
The Lincoln Institute of Land Policy seeks to improve quality of life through the effective use, taxation, and stewardship of land. A nonprofit private operating foundation whose origins date to 1946, the Lincoln Institute researches and recommends creative approaches to land as a solution to economic, social, and environmental challenges. Through education, training, publications, and events, we integrate theory and practice to inform public policy decisions worldwide.
###