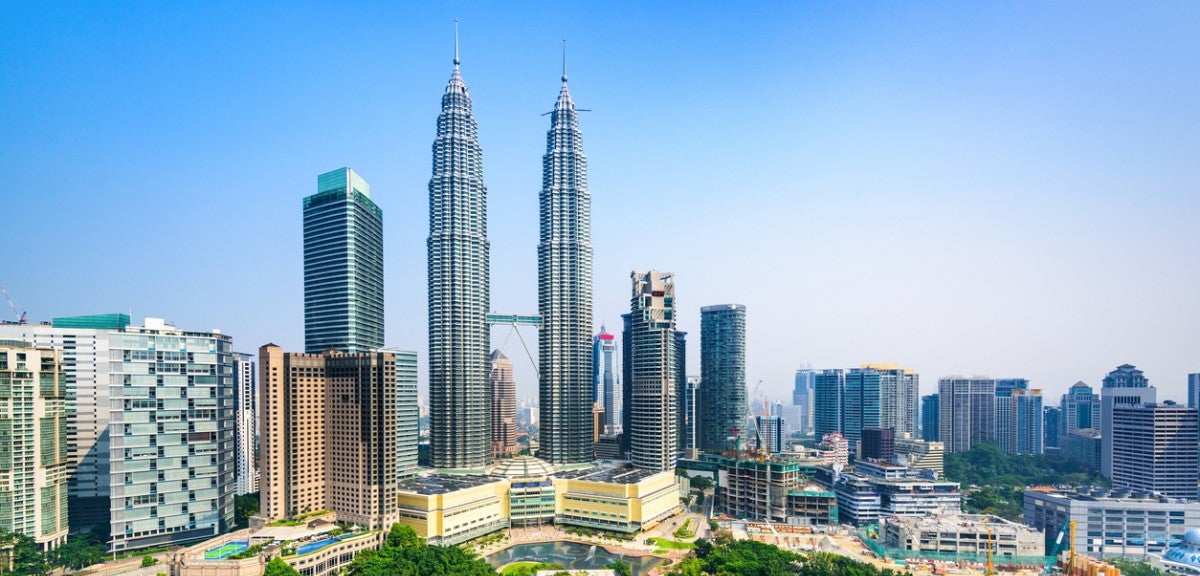 Update 2/11/2018: Join our global campaign on land value capture, one of the key strategies for financing the New Urban Agenda.
In October 2016, representatives from 167 countries joined together in Quito, Ecuador, to adopt the New Urban Agenda, a United Nations agreement to make cities inclusive, safe, resilient, and sustainable amid rapid urbanization. The Ninth Session of the World Urban Forum (WUF9), set for February 7-13 in Kuala Lumpur, Malaysia, is a continuation of the efforts to implement the New Urban Agenda and the Sustainable Development Goals (SDGs).
The Lincoln Institute of Land Policy will join an expected 20,000 members of the public, private, and civic sectors to explore how the world's cities can grow equitably and sustainably as they add an estimated 2.5 billion people in the coming decades.
The following is an overview of the events that the Lincoln Institute is hosting (all events at Kuala Lumpur Convention Center).
Localizing the SDGs For the Successful Implementation of the New Urban Agenda – Implementation, Monitoring, and the Role of Municipal Finance (Side Event)
Saturday, February 10, 2 to 3 p.m., room 404
A panel of experts from the United States, China, Europe, Latin America, and Africa will discuss the challenge of leveraging the financial and technical capacity of subnational governments to achieve the SDGs. The experts will identify ways that cities are leveraging municipal finance strategies such as land value capture mechanisms to finance affordable housing, or strategies to finance climate change mitigation and adaptation, in ways that promote social and economic equity. 
 
Addressing Inclusionary Housing in SDG 11: Land Management Strategies to Supply Affordable Housing at Scale (Training Event)
Saturday February 10, 11 a.m. to 2 p.m., room 304. |
This event will focus on SDG 11.1, which aims to provide safe and affordable housing for all, and upgrade slums. It will provide an analytical framework to help participants understand housing and informal urbanization and how the emergence of slums and informal settlements emerge. And it will offer practical tools drawn from real case studies to increase the supply of serviced land at scale.
 
Toward a More Inclusive and Equitable City: International Case Studies (Networking Event)
Sunday, February 11, 3 to 5 p.m., room 409.
This event will highlight case studies from cities, regions, and other subnational governments in North America, Latin America, and Europe that demonstrate how housing policies, spatial plans, municipal budgeting, transportation investments, and other place-based policies can further urban equity and inclusion. Model policies identified at the event will be added to a universally accessible digital case study under development by the Lincoln Institute.
The Lincoln Institute will also lead conversations on Thursday and Friday February 8-9 about land value capture, infrastructure, planning equitable cities, and the critical relationship between cities and national governments at the Next City World Stage, a venue at the WUF 9 site for informal discussions that will take place throughout the conference. Discussions will focus on how land value capture can help finance services and infrastructure to accommodate an influx of urban residents, how real- world data and empirical evidence can inform efforts to promote equitable cities in Asia and elsewhere, and how major infrastructure projects have been streamlined to deliver more timely and cost-effective results.
The Lincoln Institute is building on a longstanding engagement in the World Urban Forum and other activities overseen by the United Nations Human Settlements Program (UN-Habitat), including the Habitat III conference in 2016. As part of the preparatory process for Habitat III and the passage of the New Urban Agenda, the Lincoln Institute and the World Bank coauthored a policy paper on municipal finance and local fiscal systems, outlining fiscal challenges faced by municipalities around the world. The paper helped make municipal finance a cornerstone of the New Urban Agenda, with recommendations for the financial rules of the game, expenditure responsibilities, local revenue sources, financial management, and municipal borrowing.
To stay informed about World Urban Forum 9, join our mailing list.
Image by iStock.com/SeanPavonePhoto